Things to Try & Skills to Learn in 2021|Shanghai events
LifeSkills4Me Community is glad to see your interest in our LifeSkills4Me workshop. We build a community of Life Skills Advocates, who are passionate about personal development & growth, education, training.
Topic:
Things to Try & Skills to Learn in 2021
Time
December 27th, Sunday
14:00 – 16:30
Language: English
Location
Room102, AIWAYS,Building D, No. 1687 Changyang Road, Changyang Campus,
Yangpu District, Line 12 Ning Guo Road Station Exit 2
长阳路1687号 长阳创谷D栋爱驰汽车102室 12号线 宁国路地铁站 2号口出 沿黄兴路步行 500米左右
Fee:
Free (pay 30 RMB for the signup & get the refund once you join the event)
Bring with you (OBLIGATORY):
pictures/old magazines/stickers/print outs for your dream board
Invited Speakers
#1 Lisa Qian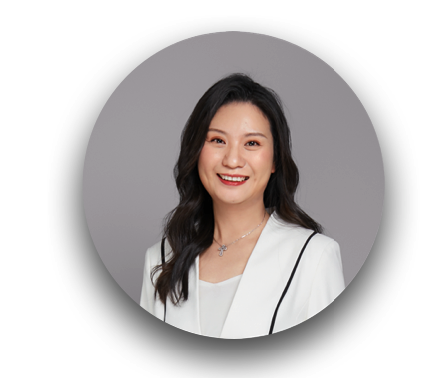 Founder of LCC (Lisa Coaching Center)
Consultant and Coach
Lisa has over 10 years of professional experience in new product planning and market development in the IT industry, and 8 years of team-leading experience in running Non-profit Organizations. Lisa started LCC in 2019, which is dedicated to providing professional coaching and mentoring service for talents in the stages of career beginning, career transition(CT), and mid-career challenges, to inspire, motivate and support exceptional leaders to achieve real success!
Lisa's passion is to empower new generations to explore and anchor their life purpose, live out their potential, and enhance their positive influence. Supporting them to live more intentionally to have a life of significance.
What's she gonna talk about?
The new year is on the way! With all of our planning for change and our hopes for transformation, we think too small often. Most of us underestimate what we can do in the long-term, but we overestimate what we can do in the short-term. The ways you let in become the ways you are set in.
Join the workshop, Let's talk about You In Five Year, and how to Start From Now. If you want to live your life more consciously, join us, explore your true dream, and try it out!
What does Life Skills mean to you?
"Life Skills come from a life-time of open-mind attitude. Life Skills are understanding in our Head, convicted in our Heart, putting into practice with our Hands, then making the change as a Habit in our daily life".
#2 Irina Goncharova
Growth Manager at SONG Co. Ltd.
Community Lead at BeHive Shanghai
Certified Coach
Irina has been studying and working in China for six years, obtaining her master's degree in Tourism in a Chinese Taught Program at Shandong Normal University. Her experience in the B2B sector as an account manager for local and foreign companies led her to work for an international financial consultancy as a Growth Manager where she takes care of the execution and design of Marketing, BD, and Communication strategies. In January 2020, Irina initiated the BeHive Chapter in Shanghai. As BeHive Shanghai Community Leader, Irina has recruited and led a team of four and held 15+ events with 1000+ participants. Irina is also a certified coach and supports Russian-speaking professionals to overcome the challenges of landing a job in China.
What's she gonna talk about?
"Where do you see yourself in 5 years?" – if this is not just an uncomfortable question you heard many times at the interview, but also a question that you can't answer honestly to yourself it is time to set career goals.
A successful career is not something that just happens, it takes goals, efforts, and actions that would bring you towards what you want to achieve. But where to start? What would be the first step?
Join the workshop, if you want to learn how to set your professionals goals, which will help you to grow and develop in your career.
What does Life Skills mean to you?
"Life skills allow a person to achieve their goals and be able to use them as a toolkit while building a path to their desired outcome".
#3 Anastasia Isakii
LifeSkills4Me Founder
Soft Skills Trainer
Co-Author of 89 Workbook
Anastasiia Isakii has organized projects and facilitated at international conferences on leadership development for global audiences, aimed to transform thinking, find out solutions, and inspire action. Anastasiia has a big passion for education, she is a Founder of the LifeSkills4Me Community.
What's she gonna talk about?
It is the beginning of the year and it is a great time to make your goals and plan. It can be your dreams that you always wanted to achieve, new habits you wanted to set, or just small little things you wanted to try in 2021. In any case, this is a very fun way to make a fresh start, join us to visualize your dreams through the dream board, to set up new plans for 2021.
What does Life Skills mean to you?
"Life Skills are the abilities that help us to realize our full potential."
Agenda
14.00 – 14.10 Registration
14.10 – 14.20 Event & Guest Introduction
14.20 – 14.50 Lisa Qian (Personal Goal Setting)
14.50 – 15.20 Irina Goncharova (Professional Goal Setting)
15.20 – 15.30 Anastasiia Isakii (Dream Board)
15.30 – 15.40 Break Time
15.40- 16.10 Dream Board Creation
16.10- 16.30 Life Skills Advocates time & Pictures
What is the workshop about?
reflection, goal setting, a better understanding of your desires, priorities & action steps for 2021
Come along to this workshop if you want to:
Set your personal & professional goals for 2021
Create a dream board (visualization of your dreams, goals, and desires for 2021 on paper in the form of pictures/drawings)
What will happen during the Life Skills Advocate's time?
Event participants will have a chance to come on the stage and share their Life Skills tips & hacks for 1-3 mins. It can be a story about the last book you read, a workshop you attended, the story you heard, anything that can help others to learn a useful skill to empower their daily personal growth.
Come and join us to learn more about Life Skills!
PARTNERS
VENUE

MARKETING & COMMUNITY PARTNERS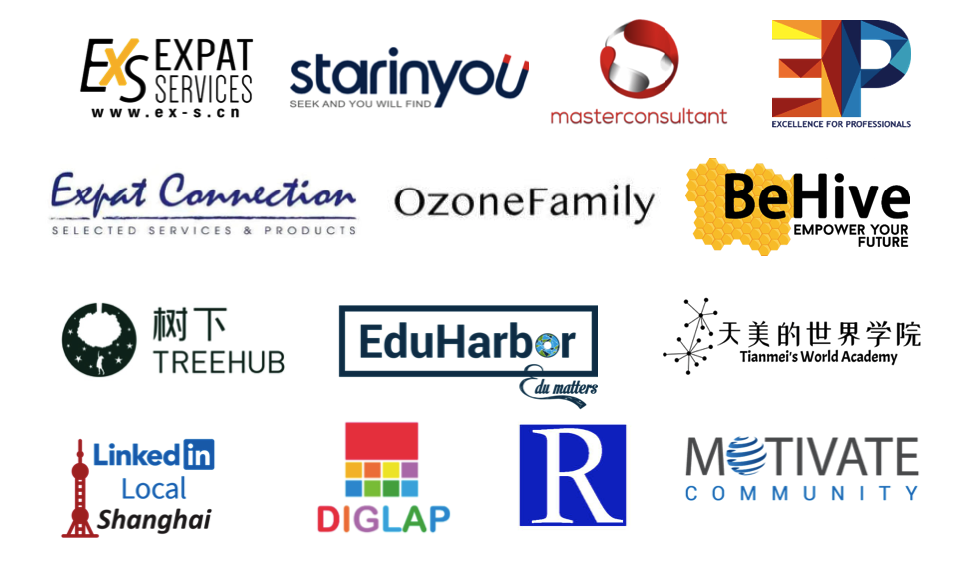 SPEAKERS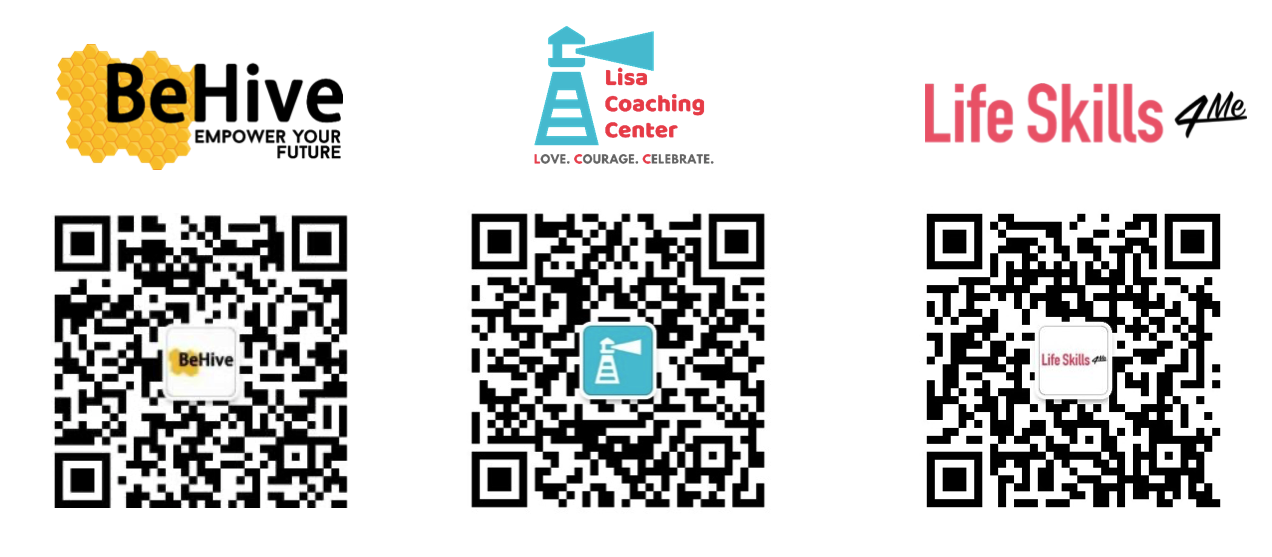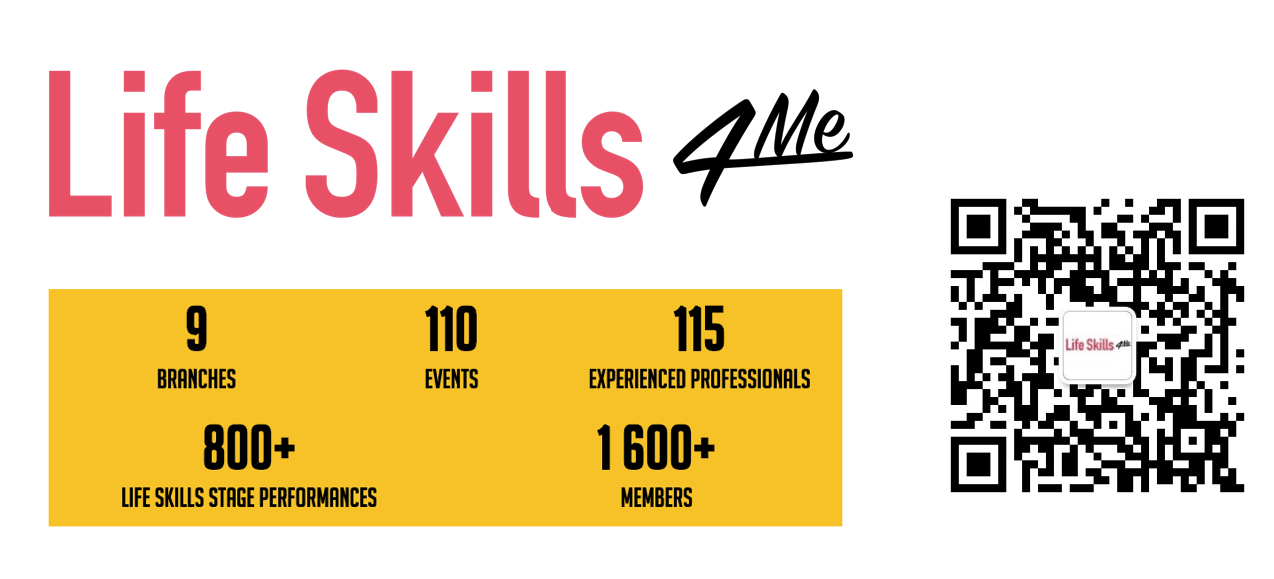 LifeSkills4Me is a not-for-profit global organization that boosts the Life Skills of individuals through practical personal development workshops:
– Learn from the speaker & guests about Personal Development.
– Share your Life Experience tips and hacks.
– Join a Life Skills Advocates Community to connect with an inspiring network and contribute to each other's growth.
LifeSkills4Me has 1600+ members across 9 branches around the world, including Berlin (Germany), Luxembourg (Luxembourg), Boston (USA), Beijing (China), Zhuhai (China), Qingdao (China), and three branches in Shanghai (China)