Shanghai is world-renown as being a city of style. What everyone who lives here is already well-aware of, is that this beauty is not just skin-deep. Amongst the millions of houses here, the old buildings and neighbourhoods hold much of the city's soul. A soul that often acts as a melting pot of homes, boutiques, museums and independent restaurants. From a tucked-away Italian trattoria to an off-street Polish dumpling haven, here are the restaurants lurking in the shade of Shanghai's lanes and alleys.
Bella Napoli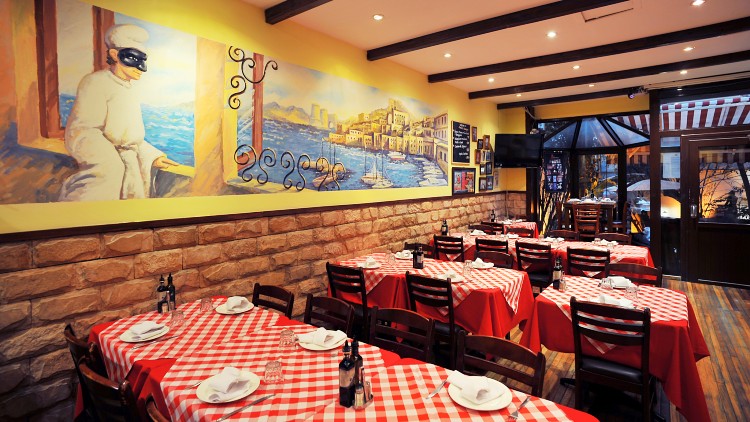 Photograph: courtesy Bella Napoli
Halfway down a white-washed alley leading from Changle Lu, a bright yellow building hints at something special to be found. Indeed, it's not only the outer walls of Bella Napoli that stand out. This family-owned trattoria has been open here since 2009, yet retains a bustling atmosphere thanks to being a much-loved choice of many.
As can be guessed by its name, the menu serves a full range of authentic Southern Italian food with a wood-burning pizza oven one of its striking features. Beyond risottos and pastas, expect to also find everything from beef carpaccio to seafood dishes such as the delightful involtino di pesce (seabass rolls filled with squid, shrimp, and vegetables) or a sumptuous homemade dessert.
The price may be a little higher than expected for a hidden location (lunch deals hit loosely around the 100RMB mark). But what you're really paying for is the spirit of the place. The old building setting charms you with exposed wood and Mediterranean stylings, all helping to transport you into a timeless happiness of comfortable eating.
Bella Napoli, No 4, Lane 946, Changle Lu, near Wulumuqi Zhong Lu.
H Kitchen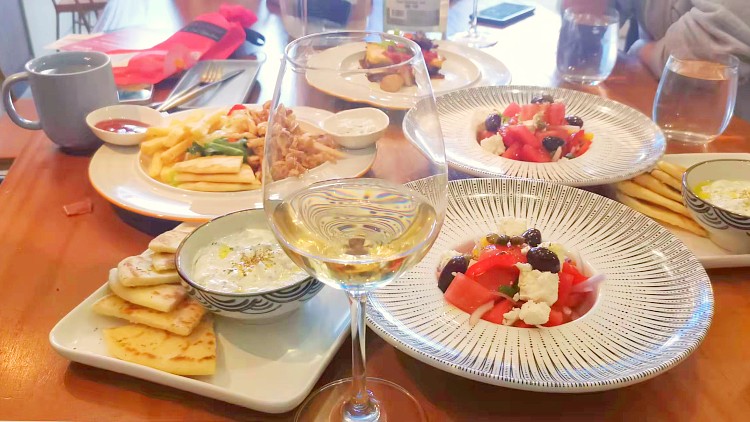 Photograph: Yu Zhiming
Spun around the hip and happening Yuyuan Lu there's a multitude of interesting places to explore. For a curious foodie, however, it's hard to look past the wonderful Greek offerings of H Kitchen, situated just a few minutes away from Jiangsu Lu metro. Here you can find fresh and guilt-free dishes with vegetarian options, from pitas and Greek pies to the pan-fried snapper or homemade desserts.
With blue and white tile mosaics and definitions of Greek words adorning the walls, the Greek flavour is not simply restricted to the menu. The only surprise is that the owners and chefs are much more local than the Aegean setting. Nevertheless, now that warm weather is threatening to settle upon Shanghai for the next few months, feta-fueled Greek salads are about to hit your Instagram feed in abundance.
H KitchenNo 5, Lane 749, Yuyuan Lu, near Zhengning Lu.
Jar Bar Polish Food
Photograph: Yu Zhiming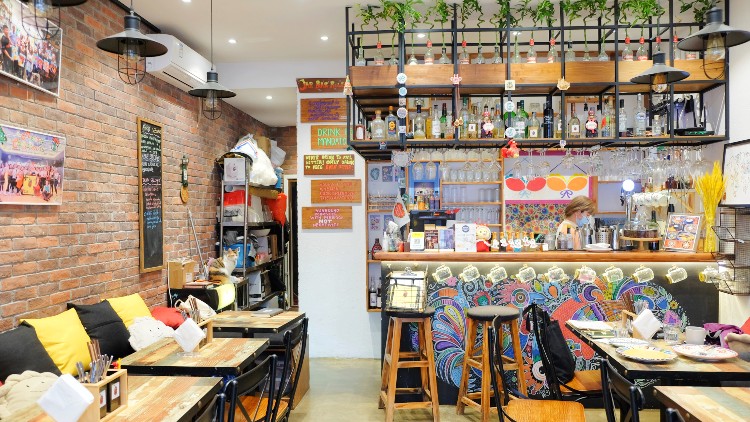 You may know of this cosy little off-street retreat as Pierogi Ladies. You may also know it as the dumpling shop with adventurous fillings. All assured, the restaurant still offers a mouth-wateringly diverse selection of handmade Polish dumplings with matching dips despite the name change. And yes, for those who find it hard to choose, a pre-selected set served on a platter board can take away your pain. As before, they provide quite a selection of cocktails too.
Speaking of changes, the best development doesn't lie in what they have stored up within the many fermenting and infusing jars throughout the restaurant, but in the new main courses now on offer. These include 150g roast beef steak with red wine demi-glace and mashed potatoes and a Hungarian-style pancake served with goulash. And, of course, everything still gets served on those delightfully decorative plates, with lashings of homeliness on the side.