Those who've lived in Shanghai for long understand how apps can make life here much more convenient. Shanghai seems to live and breathe apps, with an app for almost everything, from grocery shopping to booking flights. Whether you're exploring this city by foot, trying Shanghai's best brunches or just trying to adjust to life in this crazy city, Time Out Shanghai rounds up the must-have apps for Shanghai living and surviving.
DAILY ESSENTIALS
Baidu Maps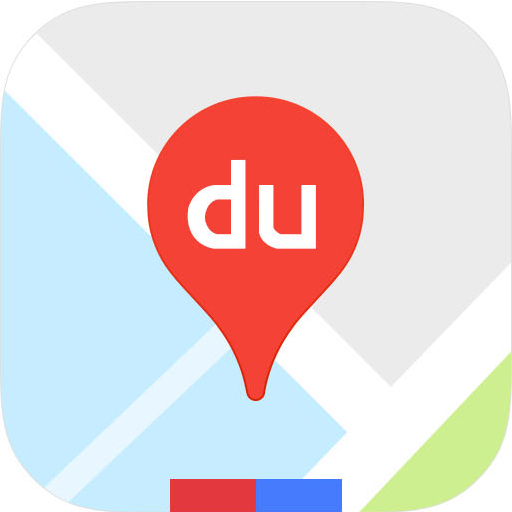 Price: Free (iPhone, Android).
What is it? China's version of Google Maps.
Use it for: Getting around the city.
Best feature: Street View.
Whether you're walking or in a taxi, a good map in this city is essential – and Google Maps is hardly reliable in China. Baidu Maps offers the most up-to-date solution, with 2D and 3D views, satellite imaging, real-time traffic data, navigation and offline maps. The interface is only available in Chinese but the points of interest can all be searched for in English, and the icon-based design makes it easy to operate. With this app in hand you need never be lost down a longtang again.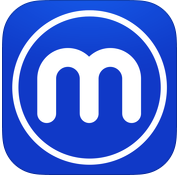 Price: Free (iPhone, Android).
What is it? Metro map.
Use it for: Making sense of the city's ever-increasing metro network.
Best feature: The route planner, with journey times and prices.
For the metro, the Explore Shanghai app is a real must-have. Not only does it give you the full subway map, it also provides route planning, GPS and maps of the areas around all the stations so that you can find the best exit. The interface is in both English and Chinese and, for a small in-app purchase, you can remove the advertising that pops up, plus get train times, tips and offline street maps. If you're travelling, Explore also provides metro maps for Beijing, Guangzhou, Hong Kong, Seoul, Singapore and Taipei.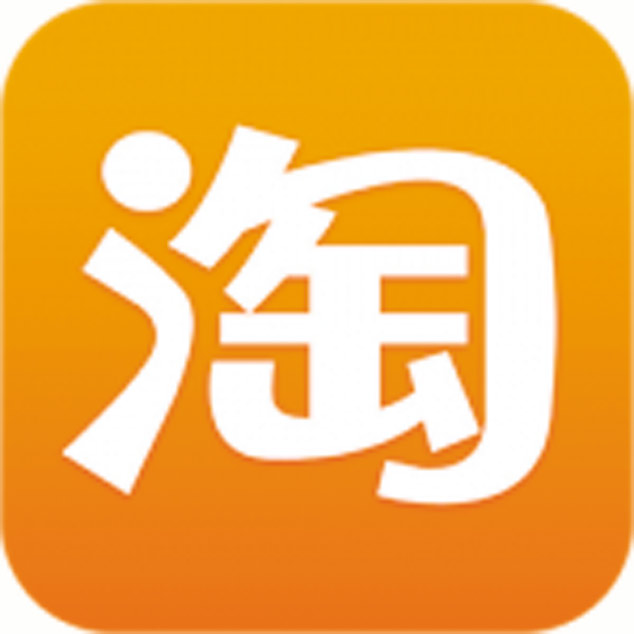 Price: Free (iPhone, Android).
What is it? China's online marketplace.
Use it for: Buying things you don't need.
Best feature: Instant access to brilliant and bizarre products.
It's been said that if a product exists you'll find it on Taobao. With this app, your wallet is going to take a further hit as buying stuff gets a whole lot easier once you have Taobao in your pocket. The interface is Chinese-only but navigation is relatively easy if you know your way around the web version. Features such as the barcode scanner and local cinema and KTV information are useful, but the best thing about this app is still buying random stuff that you don't really need.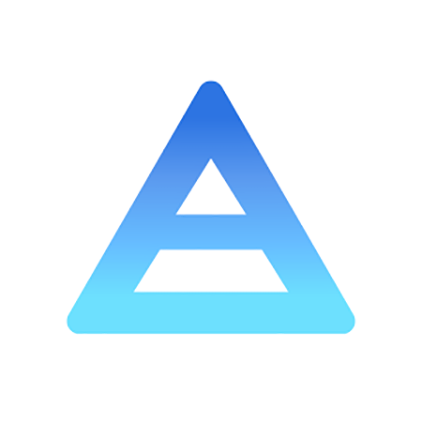 Price: Free (iPhone, Android).
What is it? A summary of pollution readings.
Use it for: Finding out just exactly how screwed your lungs are.
Best feature: Quick-view home screen badge.
Though some might think it's better not to know the state of the air outside, this app gives those curious enough the chance to find out more about the situation providing AQI readings for all the major cities in China. You can add multiple cities to your list and even have the current AQI level show up as a badge on your home screen for quick reference. In the options menu you can change which readings are used for the main figure and American or Chinese standards.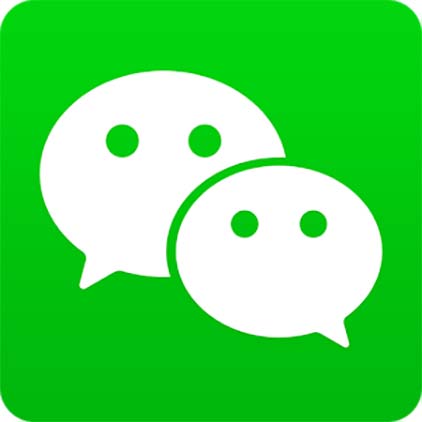 Price: Free (iPhone, iPad, Android).
What is it? Messaging and calling app.
Use it for: Texting, voice messaging, video calls to friends and family back home, a second wallet, sharing memories, following businesses.
Best Feature: Besides all the basics that all messaging and calling apps have, WeChat has stickers.
WeChat is your everything. As most businesses have an official WeChat account, you can scan their QR code, and add them into your subscription list to get the latest updates. WeChat wallet even allows you to go out of your house without any cash. Most shops, from your neighbourhood fruit seller to departmental stores allow you to pay using WeChat. The 'Go Dutch' function is just pure genius, for when you and your group chat friends share a meal, sparing you from personally hounding them to pay you back by sending regular reminders that they owe you money. If you're ever feeling rich, you can even transfer your friend a hongbao.
Price: Free (iPhone, Android).
What is it? ePayment app similar to WeChat, but without the cool chat functions.
Use it for: Transferring larger sums of money, buying movie tickets, using kuaidi (sending Taobao parcels back for a size change).
Best feature: As an app that focuses exclusively on epayment, and transactions, it has a much clearer interface showing your transactions by month as compared to WeChat. You might also need to use Alipay to pay for your rent, electricity and water bills.
FOOD
Price: Free (iPhone, Android).
What is it? A database of restaurants and more.
Use it for: Finding food, movies and deals.
Best feature: User reviews.
Like its hugely popular website, the Dianping app offers a local directory of a huge range of services such as restaurants, hotels, KTV joints, films, shops and food delivery options. The app, which is only available in Chinese, covers several major cities in China and uses GPS to allow you to check in and share locations. Though some functions are fairly explanatory, using this app can be trickier than the website if you're not familiar with the language. With a little knowledge, though, it's great as a quick reference point.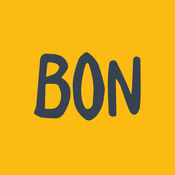 Price: Free (iPhone, Android).
What is it?: An app for user-reviewed restaurant recommendations.
Use it for: Finding a good place to eat near you.
Best feature: User reviews.
Some say Bonapp is the english version of Dianping, except only dealing in food. It offers user-reviewed listings for hundreds of restaurants of all cuisine types around the city. If you like to have your opinion heard, sign up for an account so you can add your own reviews. If you're a frequent traveller around Asia, Bonapp also works in cities like Guangzhou, Hong Kong, Tokyo, Taipei and Singapore.
Price: Free download (iPhone, Android).
What is it?: Food delivery app.
Use it for: Ordering food to your doorstep.
Best feature:
While it's a little pricy in comparison to some of its Chinese language-only counterparts, Sherpa's has been serving hungry customers in English across China since 1999. There's a delivery fee of 15RMB for the first 3km, and 5RMB for every additional kilometre after that. And food from restaurants closest to your address get delivered to your doorstep within an average of 45 minutes. The app has a tracking option that lets you see when the driver picked up your order and gives you a more accurate estimated time of arrival.
Price: Free (iPhone, Android).
What is it?: Wine delivery and information.
Use it for: When you want a bottle of wine in a hurry.
Best feature: The app promises under-an-hour delivery time.
This Shanghai-based start-up promises to deliver you a bottle of wine at a drinkable temperature direct to your door within one hour. With glasses and a bottle opener delivered as part of the package, you need never run dry at a picnic ever again. Users can scroll through the curated wine lists by type or by price and each option is accompanied by photos of suggested pairings. Select a bottle and you'll get tasting notes, the ideal serving temperature plus the personal stories from the people behind the vineyard.
Price: Free (iPhone, Android).
What is it? A cross between Amazon and an online supermarket.
Use it for: Getting daily necessities delivered straight to your doorstep.
Best feature: This app promises deliveries within 24 hours, and free delivery for orders over 68RMB and under 10kg in weight.
Categories range from imported food and household products to electrical appliances. Keep your eyes on the 'Daily Deals' section, which offers discounted products updated daily at 7am and 2pm. Payment can be completed via WeChat Pay, Alipay and Union Pay card, or even cash on delivery for the majority of products. Best of all, there's an English customer service team should you run into any trouble.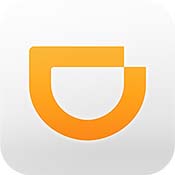 Price: Free (iPhone, Android).
What is it? The ultimate Shanghai taxi app.
Use it for: Hailing a cab.
Best feature: Taxi proximity map.
Covering 300 cities and with over 500,000 taxis (so claims the blurb), the app allows you to request a cab from any location, and it's available in both English and Chinese. If you've mastered basic Chinese taxi vocabulary and you've already got WeChat or Alipay (and thus Didi Dache in Chinese in  your 'Wallet'/'Home' section), you may find the stand alone app superfluous.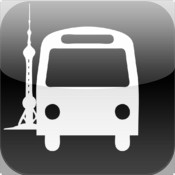 Price: 6RMB (iPhone).
What is it?: Bus maps for the city.
Use it for: Getting to grips with Shanghai's myriad bus routes.
Best feature: Prices and bus running times.
Presented fully in English, this app allows you to search by stop, by bus or find your position on the map and discover your closest stops. The main problem here is that the app currently relies on Google for its maps and this can leave you with a big question mark over your head. Despite this, the app still has its uses, as you can manually search for locations and bus numbers. When you choose a route, the app provides you with a list of stops as well as prices and running times. If this app could be adapted to use Baidu maps, it would be a big success.