Get out of town for a couple of days with these weekend trips (all within three hours of Shanghai) that are ideal for a last-minute getaway whether you're a wannabe hiker, looking for some luxury or just restless in the urban jungle. Fancy venturing further afield? Check out some of Asia's hottest travel destinations. Or, if you're really tight for time, take a break in the middle of the city at one of Shanghai's best hotels for a staycation.
RECOMMENDED: Find more day trips, weekend getaways and short breaks from Shanghai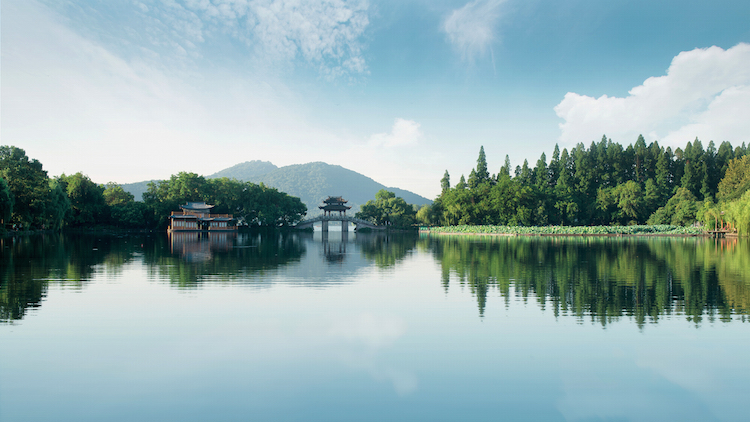 Photograph: VCG
Hangzhou
1 hr from Shanghai 
Why go 
There's an old Chinese saying that goes 'In sky there is heaven, on earth Hangzhou and Suzhou', and they weren't messing around when it comes to Hangzhou, the capital of Zhejiang province. With the shimmering West Lake at its centre, flanked by rolling hills adorned with pagodas and dotted with tea fields, it's the stuff of a romantic poet's fantasies. Hire boats to pedal across the lake, mooch around the willow tree-lined water's edge, or head up for greener pastures to explore stunning temples and incredible views.
Stay here
Plant yourself in The Mountain, a homely boutique hotel in Baileqiao, a small tea village east of the lake. It's a five-minute stroll from the hiking trail up to Beigao Peak, offering views overlooking the West Lake and beyond, and the entrance to Hangzhou's famed Buddhist temple Lingyin Si. The rooms have brilliant views and there's a cute terrace with a barbecue that's perfect for parties. 125 Baileqiao Village, Lingyinjie (the-mountain.hangzhouhotel.org). From around 400RMB per night. 
If you've got cash to burn, or a real special occasion, experience life by the West Lake five-star style at the swoon-worthy Four Seasons Hotel Hangzhou at West Lake. Made to look like a pagoda and set in stunning gardens, a night in this off-the-hook hotel starts upwards of 3,000RMB. 5 Lingyin Lu (571 8829 8888; fourseasons.com/hangzhou). From around 3,800RMB per night (weekends). 
Do this 
Get schooled on and filled with honest-to-goodness Hangzhou cuisine at Dragon Well Manor. This famed restaurant stuns with both its striking setting, amongst the area's lush tea fields, and its traditional cooking style. Taking food back to basics, owner Dai Jianjun has a strict no-MSG, organic-produce-only policy – all of which is sustainably sourced from local farms. Longjing Lu (571 8788 8777, reservations required). 
By Amy Snelling
Photograph: courtesy Sofitel Shanghai Sheshan Oriental
Sheshan
1 hr hour from downtown Shanghai 
Why go
An easy option for a last-minute break, this Shanghai holiday resort is around an hour metro ride away from central Shanghai (out west in Songjiang district). Sheshan is perhaps best known as the home of the Sheshan Basilica and observatory at the peak of West Sheshan Park, and both Happy Valley and Playa Maya theme parks. Whatever you're into, it's a good spot to get away from the rat race without having to venture too far from the big city.
Stay here
Make like you're in the Med by booking yourself for a night of five-star luxury at the Sofitel Shanghai Sheshan Oriental. Sun yourself by the sprawling outdoor pool area, surrounded by a man-made beach, rows of loungers, bars, palm trees and faux-Mediterranean architecture (quick tip: non-hotel guests can also pay for pool entry). 3388 Sichen Lu (37618888; sofitel.com). From 1,200RMB per night; 300RMB pool entry; from 398RMB buffet brunch (including pool access). 
For bigger groups, home-sharing sites (Airbnb, Tujia, Xiaozhu) all have a decent selection of rental villas, many of which come with private pools.
Do this
Leave yourself the better part of a day to hang out at the Shanghai Sculpture Park. It's got a fake beach and a beautiful lake, and is home to some pretty bizarre sculptures. But for us, the main selling points are the barbecue pits and picnicable grassy areas. Just bring your own food for the grill. 1158 Linyin Xin Lu. 100RMB (park entry); 80RMB (barbecue pit rental).
By Amy Snelling
Photograph: courtesy naked Castle
Moganshan
3 hrs from Shanghai
Why go
The sort of place that'll have you embarking on an Eat, Pray, Love-style journey of self-reflection within minutes of arrival, Moganshan – or 'The Hamptons of China', only swapping out sandy beaches for bamboo-lined hills – is an old hill station in Deqing county, Zhejiang province. When Shanghai's mercury rises to 'unbearable', jaded city dwellers have long flocked to this retreat for mountain air and some old-fashioned r'n'r.
Stay here
It says something about naked's marketing team that when you think of Moganshan, your mind probably wanders longingly towards their eco-friendly hillside oasis. But it's not just the power of marketing; for fairy-tale feels, go all out on a night at naked Castle. Rebuilt on the foundations of Number 1 Moganshan (originally constructed in 1910) naked Castle's got ten themed suites – decked out in designs from 'Diva' to 'Dungeon' – and its grounds are dotted with rooms, suites and bungalows. Then there's the plush spa naked Leaf and the infinity pool overlooking scenic vistas below… No 1 Moganshan (3401 2288; nakedretreats.cn). From 2,500RMB per night (weekdays) and 3,000RMB (weekends).
Also lovely, and a little more wallet-friendly, is secluded boutique hotel Moganshan Solvang Village. The family-run lodge looks like it's been pulled straight out of a dreamy Swiss Alps mountain resort. Moganshan Solvang Village, 112 Xiangdao (136 6189 4469; mogansolvangvillage.com). From 1,380RMB per night (weekdays) and from 1,580RMB per night (weekends).
Do this 
Essentially a huge natural playground, wherever you're based in Moganshan you won't need to venture far before you hit some sort of hiking or biking trail. Work up a sweat snaking your way through the area's verdant forests, past tea fields, waterfalls and early 20th-century stone houses.
By Amy Snelling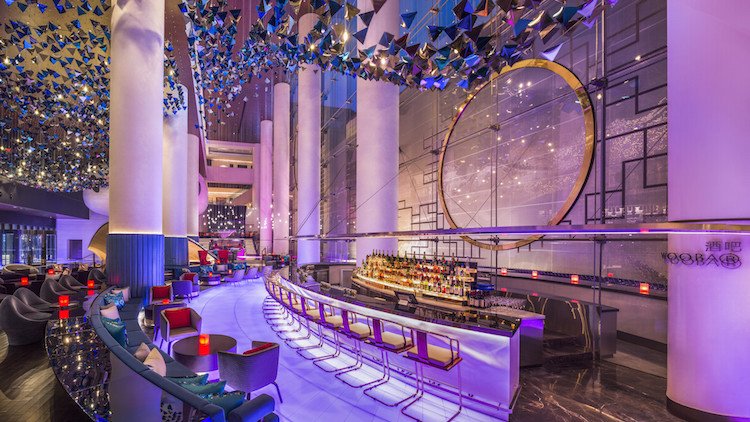 Photograph: courtesy W Suzhou
Suzhou
25 mins from Shanghai 
Why go
Let's not call Suzhou the 'Venice of the East', as many other travel brochures might suggest. Suzhou is Suzhou – a city with lots of lakes, canals, traditional gardens, old streets and a general historical vibe that's a great change of pace from Shanghai's megacity lifestyle. A quick getaway to Suzhou is a great way to just… not deal with life – and only a half hour away by fast train. Sip tea and chill in a garden that feels like the set of a wuxia soap opera, or bike around a lake teeming with lavender and fresh air.
Stay here
The newly opened and design-centric W Suzhou is a splurge-worthy stay right beside Jinji Lake – though a stay at W Suzhou might turn into a bit of a luxury staycation. The modern rooms are sleek and high-tech with all the luxury amenities, and the spa and heated pool – both overlooking Jinji Lake – are getaways within themselves. Plus, in the evenings, W Suzhou's got a real on-going party vibe, with the likes of WOOBAR going out of its way to not be just another hotel bar, but a real nightlife destination with top-notch DJs, cocktails and classy salon atmosphere. W Suzhou, Building 7, Suzhou Center, corner of Xinggang Avenue and Suhui Lu (512 6988 7777; whotels.com/suzhou). From 1,225RMB per night.
For a more traditional vibe, Scholars Hotel is central and full of historical character, as it's located on the old Pujiang Lu and its overall style makes tasteful use of classic garden and courtyard aesthetics. . 60 Baita Dong Lu (512 6770 6688; scholarshotelsuzhoupingjiangfu.com). From 700RMB per night.
Do this
Pingjiang Lu is a good starting place for a Suzhou getaway, with the Humble Administrator's Garden (178 Dongbeijie; beautiful, but a bit of a tourist trap) and Suzhou Museum (204 Dongbeijie; skip the stuffy exhibits and go to the courtyards near the exit), but you don't want to spend all your time there. A bit farther out from the centre, you'll find less-packed gardens like Lingering Garden (338 Liuyuan Lu). Going a bit farther out, there's the ancient water town Tongli replete with its own serene gardens and even more traditional, preserved architecture than anywhere else in Suzhou.
By Kenny Ong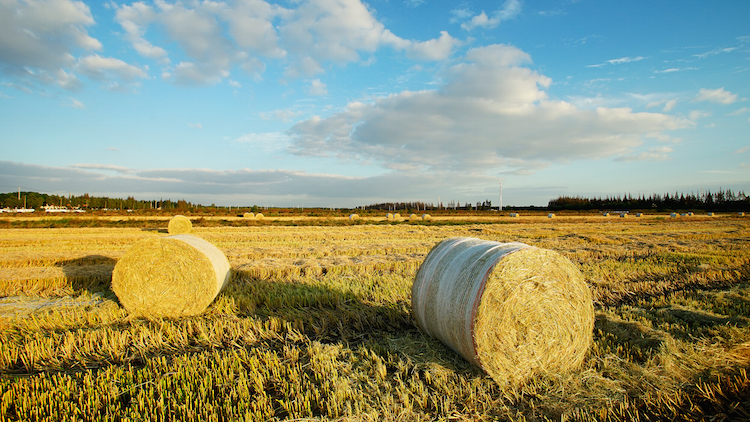 Photograph: VCG
Chongming Island
1 hr 30 mins from downtown Shanghai   
Why go
Chongming Island is like the farm your parents took your old dog to, except for humans and not a euphemism for dying. On Chongming Island, there's lots of space to run and jump and chase birds (there's birds!), to the point where marathons and other athletic races are held on its impressively flat landscape. But also if you're an older dog wanting to take it easy and fish for 12 hours straight, you can do that too. Shanghai's government has its sights set on turning Chongming into the city's largest natural retreat, with a metro stop coming by 2020. For now, a one-hour bus ride from the Science and Technology Museum metro station – and many other bus and ferry routes – gets you to the island and its bevy of wetland, forest and wildlife parks.
Stay here
As a ribbon of green belt, Chongming lends itself to earthy farmstay escapes. Mahota Farms offers fancy (and pricey) yurts, while other farmstays are modern-yet-humble and low-cost facilities in farming villages. Mahota Farms, Chongming Town, Beiqiyao Modern Agriculture Park (3966 6041). From 700RMB per night.
If you're after a more premium getaway, you could do worse than the Hyatt Regency. The pro-dog resort on the east side of the island has extensive gardens (even dog parks) and all the good hotel stuff to help you unwind. Lane 799, Lanhai Lu (6703 1235; chongming.regency.hyatt.com). From 540RMB per night. 
Do this
The largest wetland park and wildlife reserve on the island is Dongtan Wetland Park. Bikes are easy to rent and are a great way to get around. Scenic trails go through peaceful glades and along boardwalks that go out right over the water and deep into quiet wetlands where you can see flocks of migratory birds swooping into fields of reeds. Dongwang Zhong Lu, near Dongtan Bei Lu (3936 7000). 50RMB; 80RMB (weekends).
By Kenny Ong