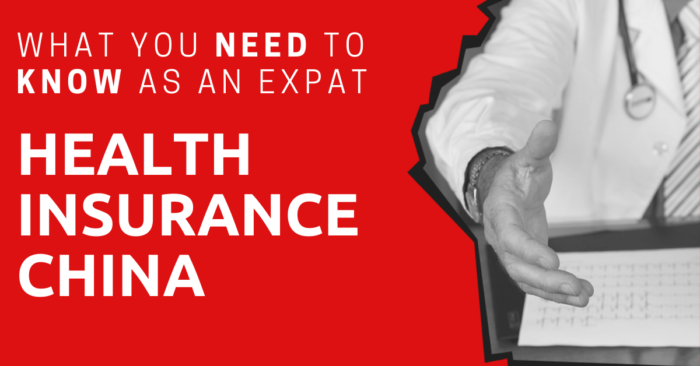 Disclaimer: This article may link to products and services from one or more of ExpatDen's partners. We may receive compensation when you click on those links. Although this may influence how they appear in this article, we try our best to ensure that our readers get access to the best possible products and services in their situations.
Have you recently moved to China to live or work? Then you're probably going to need health insurance.
But when it comes to health insurance in China, your choices are limitless. You have local insurance, offshore insurance, group insurance, social security, and insurance you get through working in China.
But not all insurance is created equal. And even if you get health insurance through the company you work for, you may need supplemental insurance.
Because of the outbreak of the Novel Coronavirus 2019, you have limited options on health insurance. Cigna Global is still accepting new applications. Their plans are also competitive and provide good coverage. 
This guide takes the guesswork out of insurance for expats in China and breaks down all the choices you have.
Before You Come to China
Before you move to China, there are a few things you should know about the country, especially when it comes to health insurance and the role it plays in Chinese society.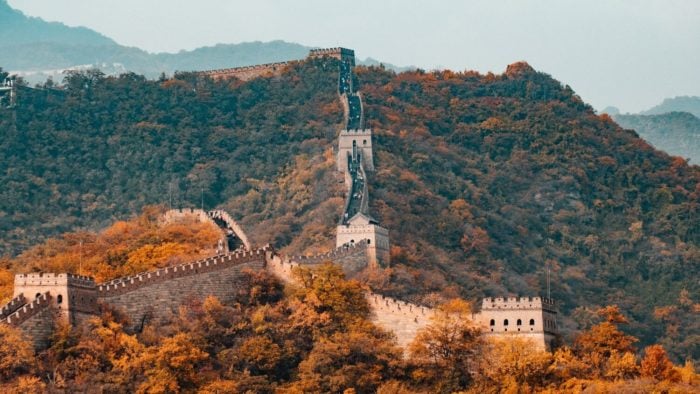 China, or People's Republic of China, is unlike any other country you have been to before. More or less 1.4 billion people live in China and a lot of emphasis is placed on money.
What does this have to do with Health Insurance?
Good to Know
When I say money is important, you'll experience this first hand if you need treatment at a hospital or clinic in China.
If you're a foreigner they'll ask you for a deposit first before treating you if you don't have valid health insurance that can quickly verify your coverage status. It doesn't matter if you're at a public hospital or a private clinic.
Advertisement
If it's not a life-threatening situation, let's say a broken arm for example, they'll let you wait until either someone pays up front or your insurance clears you. Therefore, you should always have an emergency fund available, possibly a credit card.
In a life-threatening situation they will treat you, because by law hospitals are not allowed to let you die. But that means you won't get full attention or complete treatment until it has been clarified who will pay the bill and which benefits are covered.
If you think China is cheap in terms of healthcare, think again. In Cities like Beijing, Shanghai, Hong Kong, Guangzhou, and Macao private healthcare is not cheap at all.
In fact, some of the private clinics are as expensive as hospitals in the USA, the most expensive healthcare country in the world.
But also, for other more developed cities like Huangzhou, Suzhou, Shenzhen, Qingdao, and at the 22 province capitals, private healthcare is pricey. Even if you've never heard of these cities, they are quite developed and have good healthcare options.
In fact, an average province capital has a population of about five to 10 million people. If you come from a big city in the West with about 500 thousand to one million people, then that's more likely called a village in China.
In such "smaller" towns, you'll find many public hospitals but not many private hospitals. Most public hospitals have VIP sections for private healthcare and can usually provide reasonably good Western standard healthcare.
Check Your Existing Insurance
Before coming to China, check with your current insurance provider if China is included in your coverage area and if any special terms apply.
Usually there are no issues to cover China if you have a worldwide insurance plan. But it makes sense to compare options of onshore China health insurance plans with your current plan, because onshore plans usually provide direct billing service for outpatient and general practitioner visits.
Such services are not yet common among international insurance companies, even though some can provide direct billing for certain clinics in major cities.
Also, you can transfer some international insurance plans into a China onshore plan, but not all insurance companies have this option because only a few international insurance companies have onshore China options.
These companies are:
Aetna
Allianz
AXA
Bupa
Cigna
GBG
Integra Global
MSH
Now Health
How Does Health Insurance in China Work?
It's very important to know about the hospital system in China to understand the health insurance in China. It also can save you a fair amount of money.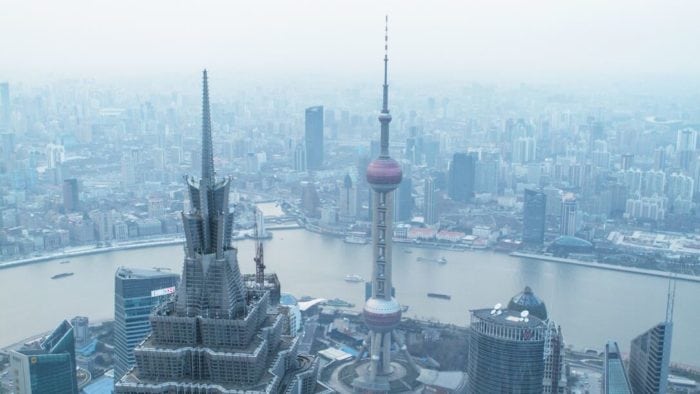 China has three tiers of public hospitals, and generally speaking you don't want to go to tier-three.
These hospitals usually don't deal with private health insurance, only with social insurance. If tier-three hospitals, which are located in remote areas and smaller cities, are your only choice then cash is king.
In fact, some insurance companies exclude these hospitals from coverage, because their standards are very low.
But you don't have to worry, all cities in China have tier-one or at least tier-two hospitals where you can get good healthcare.
VIP sections of public hospitals are very good alternatives to private hospitals because costs are much lower, but the treatment is as good as you can get in a private clinic.
The main difference is usually that private clinics are better equipped and the environment in some private clinics are more like a five-star hotels than hospitals.
But different people can have different experiences, especially in different locations in China.
A VIP section of a tier-two hospital in Shanghai might be much better than the VIP treatment of a tier-one hospital in Hefei.
Also, English is usually not a problem in VIP areas, but there will be a difference for sure if the hospital is located in Beijing or Chengdu.
For private clinics and hospitals, all Chinese insurance companies, as well as some international insurers, differentiate between standard private facilities and high-cost hospitals and clinics in China. High-cost providers are mainly located in Shanghai, Beijing, and Hong Kong as well as Singapore.
But there are small differences between the health insurance plans you can choose from. Some insurance companies have more clinics on their high-cost provider list than others.
However, the two most well-known private clinics among Expats, Parkway Health and United Family, are on all lists and outrageously expensive. But to be fair, you get first-class service and treatment at both facilities.
So, why bother with public hospitals if private facilities are available in most major cities and insurance companies cover them anyway?
That's exactly the point: they may not, especially under an onshore China-licensed health insurance plan.
Basically, you get what you pay for and if you want to get coverage at all hospitals without restrictions then it will cost you up to 50% more to exclude private hospitals entirely and rely only on public hospitals.
If you exclude only the high-cost providers but include coverage at normal private clinics, then the price difference is more or less 25%.
To provide an idea of the costs you can expect in China hospitals and clinics, here's an overview:
| | | | | |
| --- | --- | --- | --- | --- |
| Treatment | High Cost Clinics | Private Clinics | VIP at Public Hospitals | Public Hospitals |
| GP Visit for Minor Treatment | 2K – 4K CNY | 700 – 2K CNY | 400 – 1K CNY | 20 – 200 CNY |
| Overnight Hospital Stay | 4K – 10K CNY | 2K – 6K CNY | 1K – 4K CNY | 50 – 100 CNY |
| Costs for Surgery | 100K – 700K CNY | 50K – 500k CNY | 20K – 250K CNY | 10K – 200K CNY |
Insurance Types
In 2000, China opened up their health insurance market to foreigner investors and companies. What does this mean for you? Your insurance options are increasing significantly.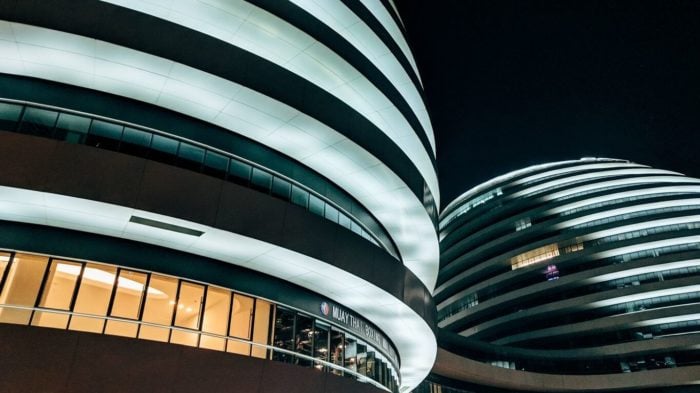 Companies are trying to find the right approach and the right products to balance the demands of expats from the West and the demands of locals in China, especially with cost differences of hospitals and clinics.
Let's take a closer look at the insurance choice you have as an expat in China.
International Insurance
Like in many other countries, as an Expat you can buy international insurance instead of local health insurance plan. There are pros and cons for both and depend on your situation.
International insurance can also be called as expat insurance or offshore insurance.
The main reason to buy international insurance is usually price, which can be cheaper if you compare benefits with local insurance.
Another reason is that it's easier to keep your insurance in case you move to another country. Even though there are some medical insurance plans in China that can be transferred to other countries, transferring to an international plan is always more complicated.
Even though there are some medical insurance plans in China that can be transferred to other countries, it's still complicated.
As of now, you have limited options for health insurance. Many insurance companies are not accepting new applications until the COVID-19 situation is better.
Cigna Global is a good option. They are still accepting new applicants. Their global health plans are also good for expats in China.
In addition to Cigna Global, you can take a look at Geoblue. The plan is especially good for US citizens since it comes with US coverage.
You can also talk to internationalinsurance.com. They are an expert when it comes to international insurance for expats who are living abroad.
Here's a list of the most common international insurance companies in China:
On the other hand, two reasons not to go for an international plan are:
Hospital and clinic access
China's tax system and insurance regulations
Local health insurance plans include outpatient direct billing services, which makes it especially for foreigners much easier to deal with the bill after the treatment, because usually no claim is needed.
As an Expat in China you'll most likely work and therefore have a work visa for China.
Nowadays, most companies provide a budget for private medical insurance and you can use this budget to buy insurance.
Apart from that, many companies take over the full cost of at least an inpatient and outpatient packages, or even provide group medical insurance for their employees.
Either way, an official fapiao, or official statement of payment including tax record, is needed in order to put the costs under the company.
That makes it almost impossible to buy an international plan and get reimbursed from your company in China.
Private Insurance
What is private insurance? As I mentioned above, many international insurance companies offer local insurance to expats in China. They are licensed by the China Insurance Regulation Commission.
These companies offer a range of insurance plans. Some plans cover you for everything at any hospital, and other plans only cover you for the basics at public hospitals in mainland China.
Until recently, foreign insurance companies had to partner up with Chinese insurance companies to get insurance licenses in China. Such partnerships are usually 50/50 but they can vary and have no effect on your coverage.
Apart from the international insurance companies there are also plenty of 100% Chinese-owned private and semi-private insurance companies. Semi-private insurance companies may be partly owned by the government.
Each local health insurance company has their strengths and weaknesses. There is no best health insurance for expats in China. The one you pick depends on your individual circumstances.
If you don't know the insurance market well, it's better to talk to a broker such as China Expat Health Group. They are an insurance company that specializes in health insurance for expats in China and can recommend a plan that's most suitable to your lifestyle and preferences.  
Private Health Insurance Companies
Here's a list of the major, reputable health insurance companies in China that you're likely going to end up choosing from.
These companies are licensed or work with licensed partners to offer insurance in China.
Cigna
Cigna is one of the largest health service companies in the world. Outside of China, Cigna has a great reputation and competitive plans.
Unfortunately, this isn't the case for individual plans in China because they partnered with China Merchants Bank.
Their individual plans lay on the lower end of international private medical insurance plans, but the prices don't reflect that.
For group plans on the other hand, Cigna has great partners in China.
If you're on a budget but care about brand name insurance, Cigna is a good plan for basic health insurance in China.
Now Health
Now Health is a relatively new health insurance company that is spread throughout the region, including mainland China.
Now Health operates under API P&C; insurance company in China and offers high-end health insurance plans with good customer service.
If you're looking for high-end private health insurance with some restrictions, check out Now Health WorldCare Essential plan for inpatient-only coverage and the Advance plan for in- and outpatient coverage.
Aetna
Aetna is an American fortune 100 company with the biggest platform for healthcare management.
They are partners with China Life, the largest Chinese insurance company, and have a range of good plans including the Ultracare medical insurance plans.
If you're looking for health insurance that comes with dental and health checkup coverage, Aetna's comprehensive plans may be right for you.
Allianz
Allianz is one of the largest insurance companies in the world. Allianz products are well-designed for the Chinese health insurance market and are competitively price.
They have one of the best claim's administrations in international health insurance.
If you're looking for great service, then Allianz might be a good choice. Their plans aren't the cheapest but they do offer good value for money, especially for inpatient-only insurance plans in China.
AXA Tianping
AXA is one of the biggest insurance companies in the world. AXA Tianping's new health division just for health insurances in China offers competitive plans and services.
AXA Tianping Property and Casualty Insurance Company Limited is the largest foreign capital property insurance company in China. This Chinese insurance company offers a variety of general insurance plans for health, property, and business.
If you want coverage for general visits to the doctor or routine health checkups, this plan might be good for you.
Bupa China
Bupa is a UK international health insurance company. Bupa China offers the same high-end health insurance plans and international customer service.
But be forewarned. Their insurance premiums are only good if you have no limits on budget.
Global Benefits Group
Global Benefits Group claims to be the largest independent, fully integrated provider of international benefits in the world.
They've partnered with Taiping Life and have one of the largest insurance networks in China. However, GBG doesn't focus on individuals and is therefore more suitable for group health insurance.
GBG's Global Advantage plan is the first in China to provide unlimited coverage for hospital treatments.
ICBC-AXA
ICBC-AXA's plans came from Interglobal, who was running health insurance under ICBC-AXA. Their plans are very competitive, but their services need to be improved.
ICBC-AXA's China Care plans are by far the most competitive insurance plans with perhaps the best value for money at the moment in China.
If you're on a budget, check out their standard plan for hospitalization.
MSH
MSH belongs to Siaci Saint Honore in France. In China they operate as a third-party health insurance company whose insurance plans are underwritten by China Life insurance company.
MSH's plans offer competitive maternity insurance. If you're looking for a lower-end insurance plan, MSH Elite Choice might be a good choice.
Ping An Health
Ping An Health is a Shenzhen insurance company that has a unique wellness program called Vitality. It can keep track of your health and offer you discounts if you maintain a healthy lifestyle.
Like many Chinese insurance companies, their products are considered on the lower end, but unfortunately their premiums are not as low as you would think.
Ping An offers all kinds of plans including high-end health insurance. The value for money ratio under Ping An's health insurance plans aren't that good though.
You could find a good deal at Ping An Health with one of their international private medical insurance plans.
But Ping An does increase premiums if you claim too much. You may end up with 25% or more premium increase each year.
Travel Insurance
Technically, you must have travel insurance if traveling to China. For all visa types, you'll find a question regarding health insurance on your application form.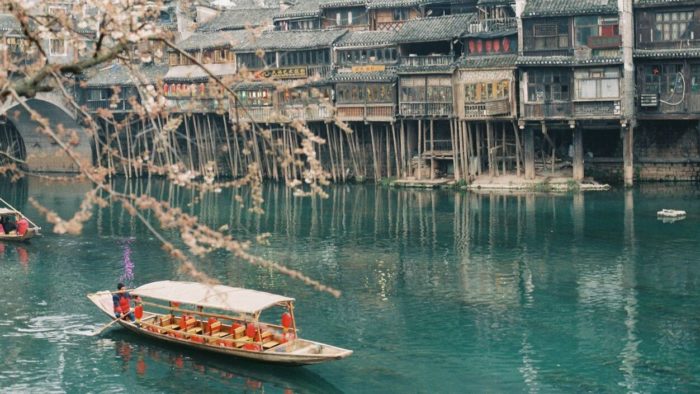 Therefore, it's possible that your visa will be denied if you don't have valid travel insurance.
Once you get your work visa you have to be registered in China and get your residence permit. This means you are no longer traveling and therefore can't be covered under any travel insurance.
There are still people who believe buying travel insurance for China while working there is the way to go. And it's true, travel insurance companies usually don't check very much on small claims, but they will for big claims.
When you really have to rely on it, they will check every detail. A travel insurance company will find a reason not to pay. Working in China and being a resident in China while relying on a travel insurance is a good reason not to pay.
Remember, travel insurance is meant and designed to cover you for traveling out of your country of residence, not to cover you at your place of residence or home country.
Social Security
China has a Social Security system which is mainly based on European countries. Unfortunately, most people don't believe in the system and try to avoid paying into it whenever they can.
One of the main reasons for not trusting the system is due to too many scandals in the past, where a lot of funds vanished. But that's another story.
The Social Security, regulated by the Ministry of Human Resources Social Security, includes five parts:
Health insurance
Maternity
Pension
Unemployment and Employer's liability
Housing funds
Based on that the system provides a fair amount of security for employees in China.
Since 2011, the Chinese government has become more serious about the Social Security system and companies have to pay the social security funds for their employees, especially in the more developed cities.
The funds are shared 50/50 and your company is responsible to pay each month without excuse. Usually these funds are based on your base salary without commissions or other variable parts.
On a side note, that's one of the reasons that base salaries are considerably low in China, but commissions are quite high.
However, for foreigners in Shanghai, exceptions for the social security payments exist and companies there do not have to pay full Social Security for their foreign employees.
Therefore, it is important to clarify with your employer if they pay Social Security for you and provide basic coverage, or if you need to take out your own insurance.
This is very important when negotiating your contract. In addition, China also has some inter-nation Social Security agreements with certain countries that allow companies to exclude expats from these countries in certain circumstances.
If one of these exceptions apply to you, you need to check with your HR department.
With regards to pensions, we won't look too closely into this system, but briefly please be aware that it is most unlikely for a foreigner in China to take out their pension, even if you have funds.
No one knows how it might be in the future, and perhaps it will be possible to get. However, it is possible to apply for a refund of the pension part of the social insurance when leaving China that your employer actually paid in.
In order to do so, it's best is to speak with your HR to help you with the process. Please keep in mind that the refund can only be paid to an onshore China bank account, which means you should organize it before leaving the country.
Now with health insurance benefits it's possible to claim your treatment if you're covered through social security, but it isn't simple.
First, you need to speak the language to a level where you can communicate fluently, or you have to have a person you can trust translate for you.
Usually even human resource departments in China don't really know how the system works and wouldn't bother their foreigner employees with it.
But if you're interested, you can ask your HR department to help to get your Social Security number and documents, so that you have at least something in hand.
Even if Social Security doesn't cover you for much, it's better than nothing.
About 50% of the funds paid into the Social Security cover you for treatment at a public, non-VIP hospital. But you'll have to make a co-pay. You have to pay for medicine and other variables out of pocket.
The other 50% of the funds paid into the system are used for your personal outpatient account. These outpatient funds can be used for any outpatient treatment at public hospitals.
The tricky part is to claim it and get the refund—if you're actually able to get your Social Security card as foreigner in China.
If you're interested to know more about China's Social Security system, check out the Ethical Trade PDF or China Labour Bulletin's guide to Social Security in China.
Group Health Insurance
Group health insurance in China is a good way to provide employee benefits on top of any Social Security the employee has to be enrolled in. Group insurance is much cheaper than individual health insurance.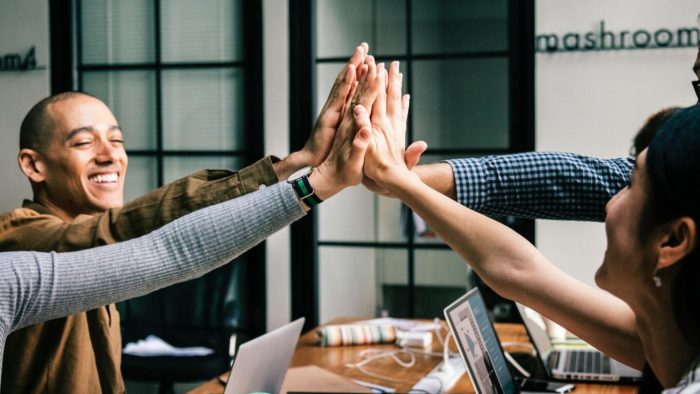 But most group insurance plans in China can't provide continuation terms under any individual health insurance plan when an employee leaves the company.
This can result in a bad situation. If you quit or retire from your company it will be difficult to find new health insurance.
Because of the price difference between individual plans and group medical insurance solutions, it's a smart choice from the employer's point of view to provide health insurance through a group plan rather than an individual plan.
But make sure the group plan can be transferred to an individual plan later on.
Similar to other countries, in China the general requirement to qualify for group health insurance is to have at least five people insured, with a minimum of three employees. The minimum number of five could be met by insuring the employees spouse and kids.
In case your team is composed of remote workers and digital nomads, you might want to take a look at international insurance because of the international health coverage.
Remote Health is an interesting option in this regard and it comes with a big discount, especially when you have a large team.
The choices for group health insurance in China is much better than options for individuals health insurance because benefits can be chosen and built in to the plan.
Insurance Plans Explained
Medical insurance plans in China work the same way as in most other countries. Everything is based on a hospitalization plan, including emergency evacuation and repatriation, which is the minimum coverage you can buy.
On any hospitalization plan you can add:
Outpatient coverage
General practitioner visits
Health and well-being
Wellness, dental, and maternity
You don't need to speak Chinese to buy insurance. All major health insurance companies in China offer bilingual services and application forms available in Chinese and English. But any legal disputes are handled in Chinese.
Areas of Coverage
The insurance plans you can buy in China usually have the following areas of coverage:
Mainland China only: options with a lower level of coverage, but not always
Greater China, including Hong Kong, Taiwan and Macao: this can be a good alternative in comparison to worldwide coverage for people mainly living in China and who don't travel much. This option usually includes out of country emergency coverage.
Asia: more companies offer options to include Asian countries, which can save 5% in comparison to worldwide coverage. It's a good option for expats who travel often in Asia but don't need coverage in other regions.
Worldwide excluding US
Worldwide
On the other hand, if you buy health insurance from your local country, such as Germany for example, it may or may not include China.
Costs and Payment
You usually pay for individual health insurance in China annually. This is similar to health insurance in Thailand. Most insurance companies let you pay quarterly or bi-annually, but none offer monthly payments.
For quarterly payments in China you face premium increases of about 4% to 8%. So pay annually instead of quarterly.
Also, you can get a refund if you have to move back to your home country before the end of the policy year and you haven't submitted a claim.
Furthermore, some insurance companies in China offer no-claim discounts of up to 15% if no claims have been submitted for the previous year.
But that can mean you could get hit with a premium increase of up to 50% or even more the next year if you submit a claim the following year and you reach an age bracket increase.
Also, China's health insurance industry has seen rapid premium increases over the past decade. On average the premium increase has been about 10% each year.
The percentage of premium increase per year is roughly the same as health insurance in Vietnam.
To be fair, China's health insurance premiums were coming from the very low end, but have now reached a level were private health insurance premiums can be considered as expensive. Therefore, more insurance companies offer certain deductibles to lower their rates.
What costs can you expect when buying health insurance in China? Here's a breakdown:
Inpatient only, including emergency evacuation and repatriation is about 3,500 CNY with limited coverage to 20,000 CNY for best coverage per year for a healthy 25-year-old.
Outpatient is an additional 80% to 150% of the inpatient premium.
Wellness is 1,500 CNY to 5,500 CNY per year for coverage of 2,000 CNY to 6,000 CNY.
Dental is 1,500 CNY to 13,500 CNY per year for coverage of 2,000 CNY to 15,000 CNY.
Maternity is 10,000 CNY to 40,000 CNY per year with a 12-month waiting period for coverage of 30,000 CNY to 120,000 CNY.
Paperwork
To apply for health insurance in China you need to show your passport with the application.
Because of China insurance regulations it's not possible to buy health insurance online. You need to print and mail the application to the insurance company. Only Allianz accepts signed applications by email.
All applications in China contain a health declaration form. Without the form, you won't be accepted.
Unfortunately, underwriters in China are very strict, or sometimes even unreasonable on pre-existing conditions. Even small, minor conditions can be excluded or face huge premium increases of up to 100%.
Since 2018, the China Insurance Regulatory Commission has implemented a maximum premium loading on pre-existing conditions of 30%. But this only means that nowadays more conditions are excluded automatically.
If payment is arranged to your company or any other third party, then additional paperwork and/or letter with the official stamp of the company is needed.
Also, after you send in the application and you get your invoice, usually called a "debit note" in China, you need to arrange the payment and send a proof of payment to the insurance company.
Insurance companies in China won't look for your money and will not insure you if you don't email them your proof of payment.
Finding the Best Plan for Expats
It's important to know what you're paying for when buying insurance in China. You want to be as informed as possible, especially in terms of which hospitals are covered and are not.
Here are some key things you should find out from your insurance company or broker before buying.
Hospitals and Doctors
Does the hospital you want to go to take your insurance? If you have a specific hospital or doctor in your area you want to go to, make sure they have an agreement with the insurance company you're buying from.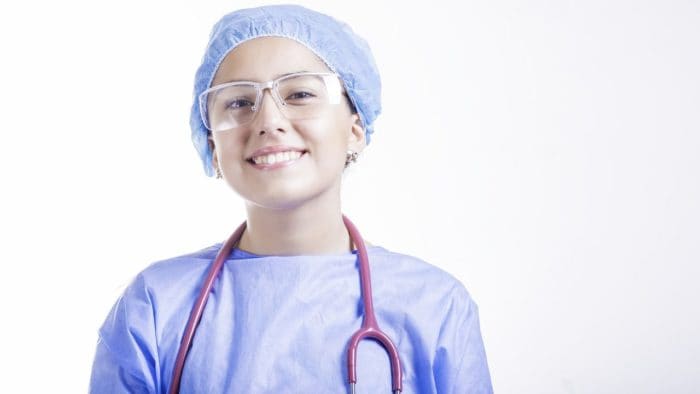 Cities in China are huge and you may not want to spend a day just to see a doctor in a hospital two hours or more away.
Inpatient and Outpatient Coverage
Does your insurance company cover day cases or only overnight stays? Day cases is the term referring to emergency situations that necessitate a formal hospital admission but not an overnight stay.
Some insurance companies count day cases as inpatient care, whereas other companies count it as outpatient care.
Find out if an overnight stay is needed to be counted under inpatient coverage and if your plan covers emergency outpatient visits if you plan on buying a hospitalization-only health insurance plan.
Coverage
Are the services you want covered? Do you want coverage for vaccinations, chiropractic treatment, or traditional Chinese medicine? Each plan is different so don't assume that all services are covered.
Pre-existing Conditions
Will your pre-existing conditions be covered? Can you get coverage for pre-existing conditions through group health insurance? What are the alternatives? Should you leave your current health plan? You don't want to lose existing coverage when you make a switch.
Wait Times
What are the wait times? Some benefit types for insurance have waiting periods, such as psychiatric care, wellness, dental and maternity.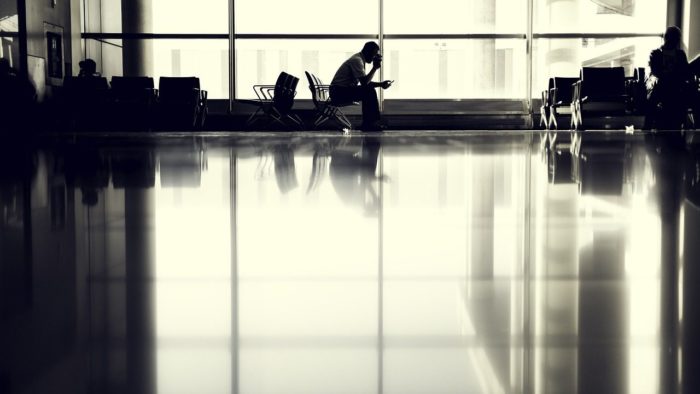 The wait time is the time you have to wait until you can use your insurance. If something happens during that wait time, you have to pay for treatment out of pocket.
Deductibles, Copays, and Excesses
A deductible is usually the amount you have to pay each year before your insurance pays.
A copay is a percentage fee you pay for each visit for a treatment, which is usually 10% or 20%.
An excess, on the other hand, is a fixed amount you have to pay for each treatment. But it's very rare to find with Chinese health insurance.
Some copays are different for high cost hospitals. Don't assume that they're the same, as you might end up paying a 20% copay on expensive treatments in addition to a general copay, just because of the hospital you went to.
Direct Billing
How does outpatient direct billing work in China? Direct billing is where the hospital has a contract with your insurer so that they pay directly for treatment and doctor visits.
Different insurance companies offer direct billing for different services. Find out what services the insurance company allows direct billing for. And find out the price limits needed for a preauthorization letter.
Preauthorizations
A preauthorization letter is an official approval letter from an insurance company for treatment.
These take two to five days to process for outpatient treatment and are usually used for more expensive outpatient treatments like MRIs.
Make sure you get your guarantee letter on time. It's better to plan for five days instead of two. And make sure your treatment is covered before you go to the hospital for the treatment.
Brokers Versus Insurance Companies
Finding the best insurance plan can be challenging everywhere, but in China especially. Not only because of language barriers, but also because the paperwork can be a nightmare, especially when dealing directly with an insurance company.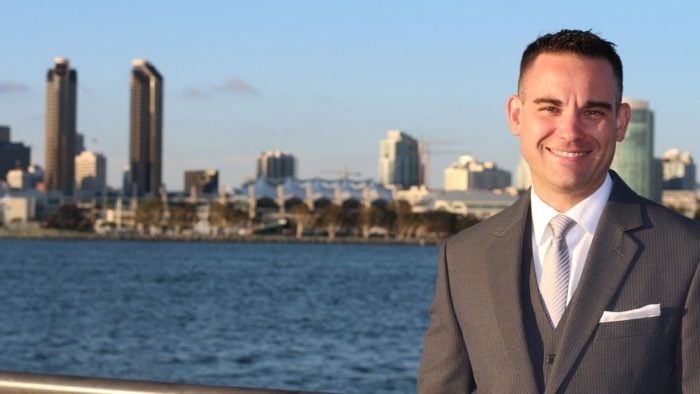 In China you can find brokers and agents, but it's also possible to buy from an insurance company.
Brokers sell insurance on behalf of insurance companies and make money through commissions.
In China, they're licensed through the China Insurance Regulatory Commission.
Typically, an agent can only represent a single insurance company, but in China the rules are slightly different and you might find agents representing several insurance companies.
But brokers can sell several types of insurance, including life, medical, and commercial insurance. Agents can only sell one type of insurance.
For individual insurance, buying through a broker costs the same as buying directly from the insurance company.
Brokers can get discounts on group insurance policies, but not for individuals.
A good broker knows the ins and outs of every insurance policy, whereas buying on your own means you need to research everything, and even then, you may not understand all the terms and conditions.
Another benefit of buying through a broker is that they're a second avenue of legal recourse if there's a dispute with your insurance, or if you believe you bought something that was falsely advertised.
But not all brokers are made equal.
A good broker should provide you with several choices for your specific needs, and you should never feel the broker is pushing you to buy one specific insurance.
They should help you settle disputes and assist you as long as the insurance plan you bought with them is active.
Brokers that spend large sums of money on advertising might not actually have good reputations, so a good way to find a reliable broker is to ask a friend or look for online recommendations.
International Insurance is a good broker you can work with. They are an international insurance brokerage company from the United States and know a lot when it comes to insurance for expat.
If you want to get a local insurance plan, talk to China Expat Health Group . They are licensed with the China Insurance Regulatory Commission, are very knowledgeable on the insurance market in China, and can recommend the plan you need as an expat. 
Below is a list of other brokers you might come across when searching for health insurance in China:
Here are some bigger brokers that only deal with insuring corporations.
There are many more insurance brokers, especially 100% local Chinese owned companies, but usually they don't use Google or Facebook to promote their business.
Overall, it doesn't matter which broker you use because most likely you'll get the same choices with the same prices when looking for individual health insurance.
For group or company insurance the situation can be different.
Recommended Insurance Plans
As mentioned before every insurance plan has their strengths and weaknesses. Which insurance plan is the best solution for you depends on your individual needs.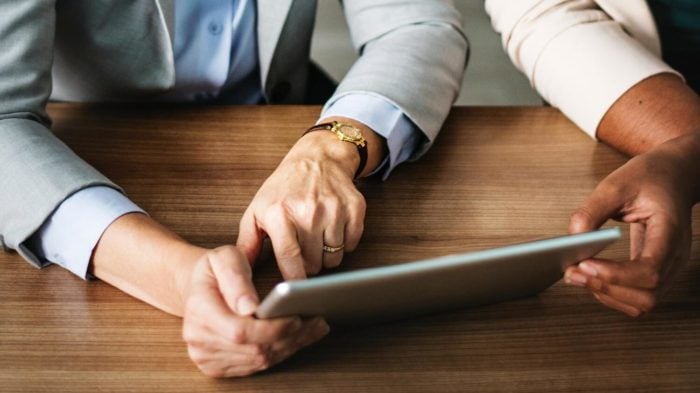 A 28-year-old single man teaching English in a language school in Shanghai has different needs than a 35-year-old family woman with two kids working as marketing manager for a Chinese company in Changsha or a 55-year-old married environmental engineer working for a global company in Xi'an.
A good way is to find out the plan that's most suitable to your needs is to talk to a broker who is knowledgeable and can be trusted. China Expat Health Group is one of them.
Does China Have a Universal Healthcare System?
China has a universal health care system for three groups of people:
Those who work in China
Those who live in a city and does not work in China
Those who live in a rural area
However, the universal healthcare system isn't suitable for expats in China because of similar problems related to social security, which are dependent on certain conditions:
You need to be fluent in Chinese
The claiming procedure is complicated
Coverage is insufficient especially if you live in a big city
Because of these, a majority of expats prefer to either get private health insurance or opt to be self-insured.
How Much Does Health Insurance Cost?
Many people ask this simple yet hard-to-answer question.
The cost of health insurance in China depends on many factors, such as types of plans, options, coverage, and your health condition.
If you only have social security, it might cost you less than $30 a month depending on your income. However, with social security, you still need to pay out of pocket even if you go to a public hospital.
If you go with private insurance, price significantly varies based on the type of hospital you plan to go to. The plan that includes coverage in expensive hospitals can be twice higher than normal plans.
If you go with expat insurance, the price depends on how much coverage limits you need and which treatments you want to be covered.
In addition, age has a significant impact on the cost of health insurance. The older you are, the more expensive your plan is going to be.
To illustrate, many people who are below 40 years old pay anywhere between $200 – $300 a month for a comprehensive health insurance plan in China.
You can decrease the cost of health insurance with deductibles and copay.
Instead of trying to find the cheapest plan on the market, you will be better off finding the right plan based on your budget and requirements.
You can talk to a broker such as those found in internationalinsurance.com or China Health Expat Group to get a personal quote and get some advice. 
What Are the Insurance Options for Those Who are Working in China?
If you are working in China, you generally have three options: social security, local private insurance, and expat health insurance.
In general, if you want insurance that provides coverage in your home country and for when you eventually move out of China, expat health insurance is recommended. It comes with worldwide coverage and allows you to keep the plan when you move to another country.
If you only need coverage in China, consider getting local private insurance. Depending on your plans and options, it may be cheaper than expat health insurance.
As for social security, it's only available to those who are working in China. Although it's very affordable, you shouldn't expect too much from it. 
Now, on to You
Whatever insurance plan you decide to buy is up to you. Even if you go for a low-benefit insurance plan for basic coverage, it's better than nothing.
But remember, medical treatment is very pricey for foreigners in China so it's a good idea to have some kind of insurance.
Also be aware of the hospital situation in China and know which hospitals and clinics are available in your area so you can get there if anything happens.
Other related Blogs
Cookbooks With Authentic Chinese Recipes
Shipping from China: Procedure, Costs, and Customs