Inside the red walls of Changsha's Fiery Palace in central China's Hunan Province is one of the unique dishes I've ever tasted or seen made – stinky tofu.
The dish dates back to the Qing Dynasty (1644-1911) when a local woman began frying discarded tofu in tea oil and stumbled upon a dish that would become a pillar of Hunan's thriving street food culture.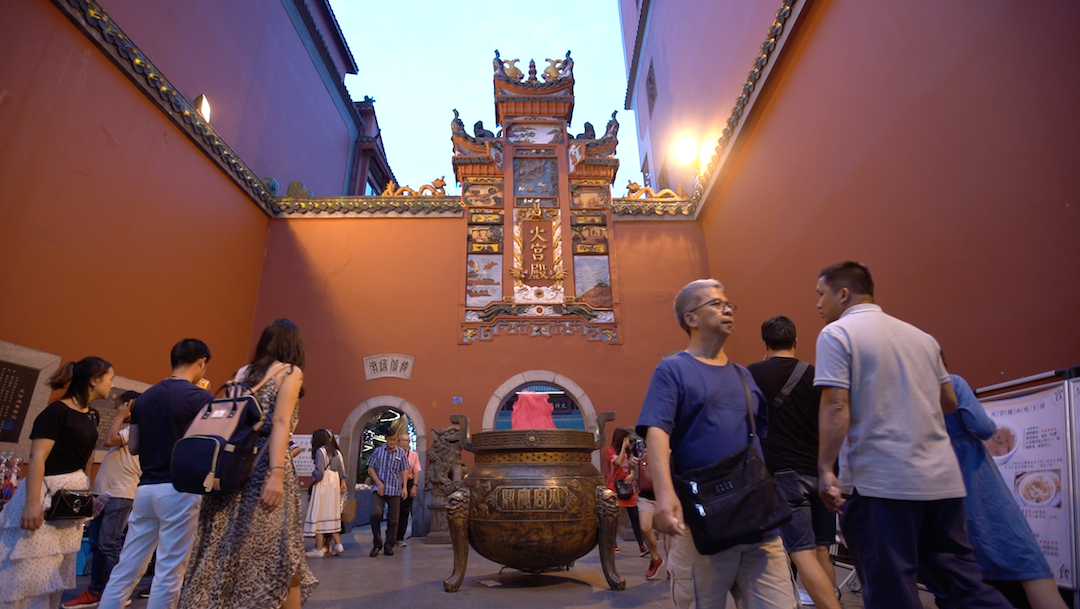 Zhou Houmu, the fourth-generation inheritor of the craft of making Fiery Palace stinky tofu, keeps the tradition near and dear. I met him in the kitchen of the dining area, frying the signature dish.
But before dipping the tofu squares into the hot oil, I had to witness the previous steps firsthand.
The brine that is used to give the tofu its smell and taste is composed of 20 ingredients, which are mixed and left to ferment for at least a year and a half before use. After that, the concoction can be used over and over again, regularly mixing old and new. According to Zhou, the oldest brine held at the Fiery Palace is 10 years old.
The smell in the brine room is intense, as you can see from my reaction in the video. Fresh tofu squares are soaked in the brine for six hours before removal and rinsing, yet much of the color from the jet-black liquid remains.
As I reached my arms into the brine to fish the tofu from the bottom, the smell got even more intense. While I struggled, Zhou said he's become so accustomed to it, he actually likes it now. He also warned me that it would take at least six or seven scrubbings and the rest of the day for the smell to disappear from my arms completely. He was telling the truth.
Frying, a key process which requires skill to avoid overcooking, gives the soft tofu a crispy outer layer, and the dish is served with chili sauce and other seasonings. The flow of people eager to get their hands on a bowl is a steady one.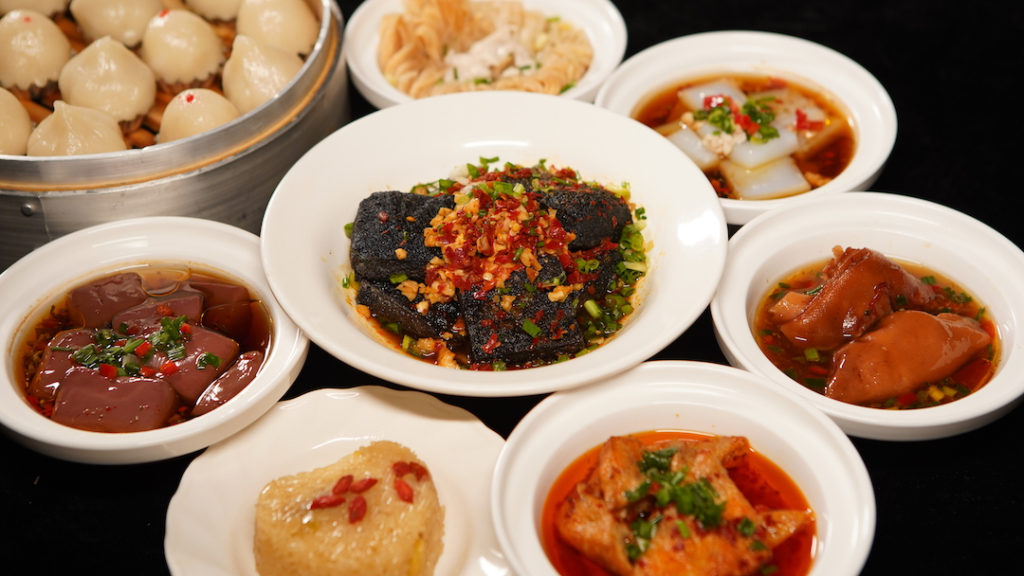 If stinky tofu doesn't interest you, the Fiery Palace is brimming with many other Hunan dishes for every palate. I tried at least 10 and left more than satisfied. The food court is an introduction to Hunan cuisine, and the other restaurants on-site provide some of the finest dishes around made by inheritors.
When you plan a trip to the Fiery Palace, come ready to learn about the history of Hunan street food culture, and be sure to come hungry.
Other related Blogs