If you are new to the city and don't yet have anyone to share your free time with, Shanghai can definitely keep you company: there are plenty of ways to explore the city on your own.
For a quick first introduction to the city, consider hopping onto one of Shanghai's sightseeing buses. The red-coloured buses run down different routes and will let you take to Shanghai's prime attractions: you will be able to get on and off the bus at different stops, and there is usually audio commentary available.
Museums, exhibitions, and art galleries are also great options ' and, luckily, Shanghai has no shortage of any of these. Some of the city's most visited museums include the Shanghai Museum, the Science and Technology Museum, Natural History Museum, Shanghai Art Museum, and others. If you want to spend the afternoon looking at art, stop by the Shanghai Art Museum, one of the city's oldest contemporary art spaces; visit the M97 Gallery, one of China's first photo galleries ' and more.
If you are looking to make new acquaintances in the city, try visiting some of the popular expat dining and bar areas like the Former French Concession, Nanjing Road, the Bund, etc.
There are plenty of activities in Shanghai to enjoy as a group as well. If you are looking for family-oriented activities, make sure to visit Shanghai Disneyland, Jin Jiang Amusement Park, and Shanghai Ocean Aquarium.
If you have friends in the city, Shanghai can be the perfect playground with plenty of events to attend. The city frequently hosts world-renowned musical performances, dance shows, acrobatic acts, and more. There is an abundance of restaurants, bars, cafes, and signature street food stalls in the city where you can grab a snack after the show. If you are looking for something more extreme, visit Shanghai International Circuit, China's annual Formula One venue.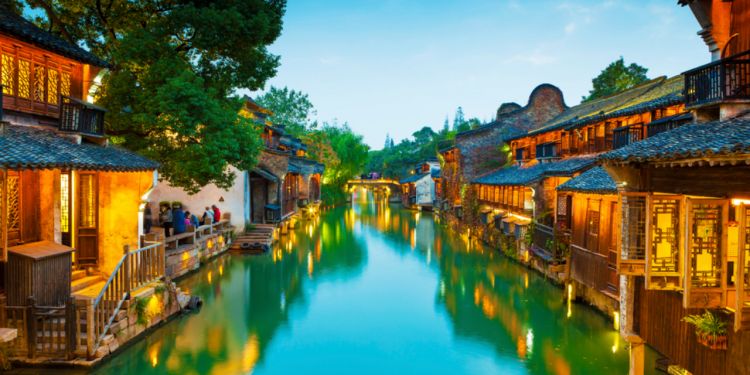 For a romantic night out, Shanghai, like any big city, offers as many options as your imagination would allow. You can go for the classic dinner and a movie any time of the week ' plus, this will give you a chance to visit some of Shanghai's iconic movie theatres like Stellar International Complex, Cathay Theatre, Grand Cinema, and others.
The Huangpu River cruise is also the ultimately classic way to spend an evening in Shanghai. The cruise will take you along the river banks for the best view of Shanghai's signature skyline and there are drinks and snacks served onboard.
For a dinner with a view, consider one of the rooftop lounges at the Bund. If you are looking for something more active, there is the indoor ice skating, ballroom dancing classes, and more. For a relaxing walk, Jing'an Park, Taipingqiao Park and Tianzifang all offer a very nice setting.
Other related Blogs
8 Tips for Being an Expat in China
What you need to know about taxes, cost of living and banking if you are expats in China
What you should know to get ready for your transition to China