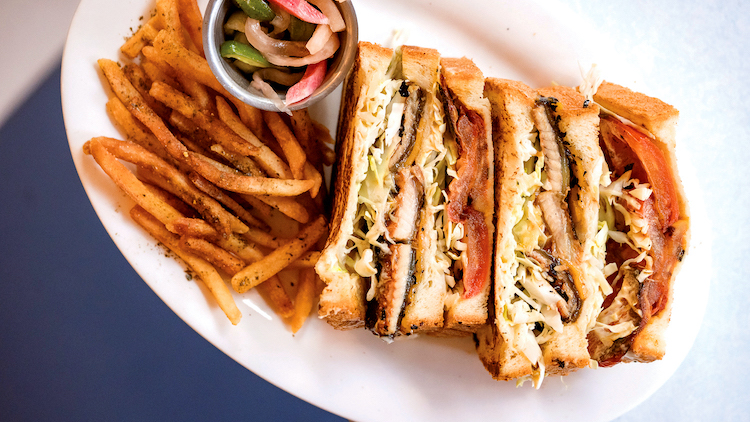 The sleek renovation of an old construction materials market into the Shankang Li food and drink hub has put the spotlight back on this Jingan neighbourhood already buzzing with cafés, restaurants and bars. While the new complex is continuing to fill up with venues, it's already drawing in the crowds day and night with its well-loved faces from around town (Homeslice, RIINK, Alimentari Grill, Azul and a few others below). But stick around and stray a few blocks from the Shaanxi Bei Lu, Kangding Lu axis to find yourself between low-slung lanehouses, old-school noodle shops and other small businesses bustling with life. Take a few hours to uncover some of the best things to do around the neighbourhood.
Shankang Li
Venues in the new complex are continuing to open through autumn, but here are a few of the heavy-hitters to look for right now
Alimentari Grill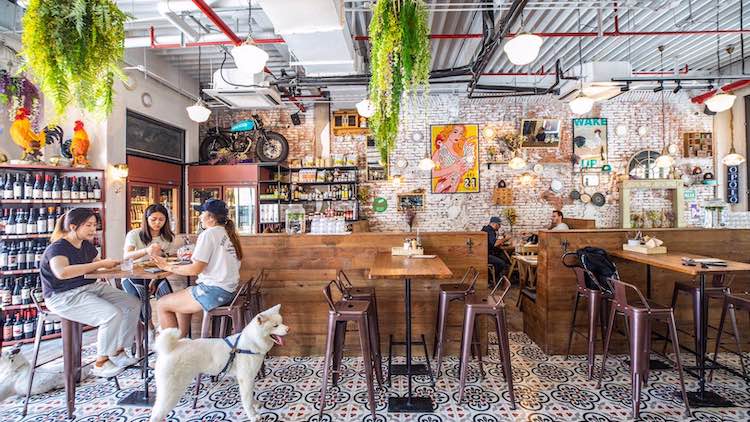 At the Shankang Li outpost of neighbourhood Italian deli Alimentari, the team add a charcoal grill and La Vermuteria (a vermouth bar) to the already proven formula of gourmet produce store selling imported meats, cheese and so on paired with a casual restaurant and bar set-up. Grab a seat on the terrace to make the most of Shanghai's balmy autumn evenings.
Homeslice Pizza (Jingan)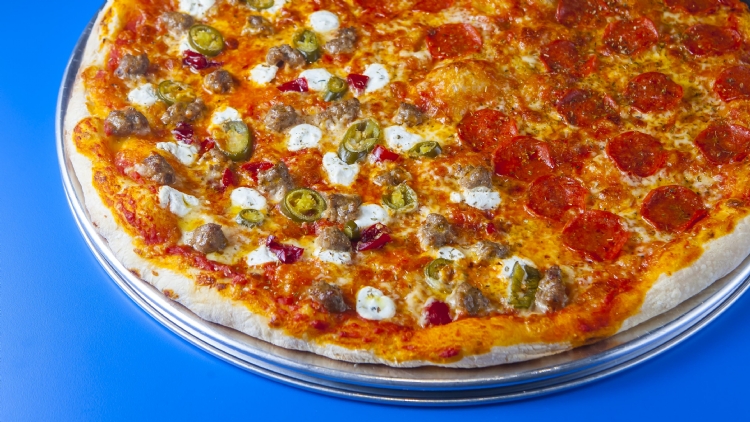 Serving up a slice of The Big Apple in Shanghai, New York-style pizza joint Homeslice turns out oversized pies and slices that barely fit on a plate. Keep things traditional with classics like the cheese and pepperoni or venture into the rotating menu of seasonal specials, including regular chef collabs –  recently the team have paired up with BUN ChaCha's Danyi Gao for a Vietnamese-inspired bun cha pizza.
Bubba's Food Co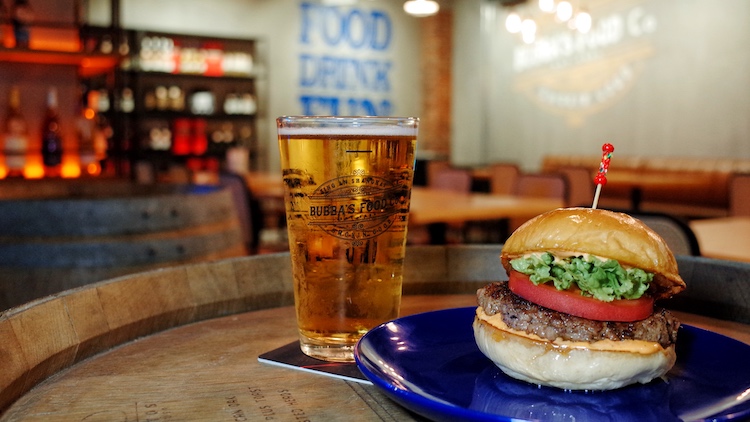 The next evolution of much-loved Bubba's Texas Barbecue (2006-2017) draws on owner Ken Walker's more recent ventures (Bordertown, La Mesa) for something of a new crossover: TexMex barbecue. Think smoked meats alongside tacos and charsiu pork belly over rice at this pet-friendly spot.
Azul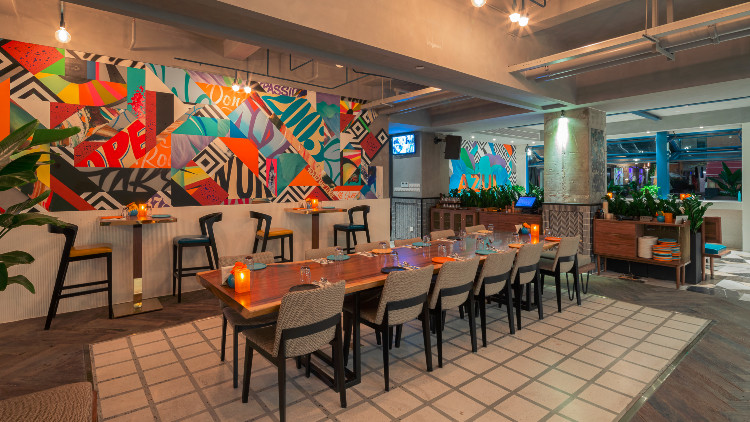 After a brief hiatus following its Wukang Lu location, Shanghai mainstay Azul is back. Set to open soon, the latest iteration has snatched up some prime real estate right in the heart of the Shankang Li complex. The venture will be serving up South American-inspired sharing plates by veteran chef Eduardo Vargas and Willmer Colmenares (formerly Char).
Tap House, Kangding Lu
Traverse the draft beer menu at Tap House's Shankang Li space, where the extensive lineup features a mix of local and international brews including rotating guest ales so even the most loyal regulars can find something fresh.
358 Kangding Lu
RIINK
Strap on your skates and channel the '70s at version 2.0 of Shanghai's neon-lit, high-energy roller rink bar. With regular themed parties from disco nights to '90s pop to soul sessions, RIINK is just straight-up fun. Plus, daytime hours at the Shankang Li location means kids can tag along for a family affair.
Elsewhere in the neighbourhood
Yakexi Restaurant
If you haven't already found yourself at the grand entrance of this Xinjiang restaurant, drawn in by the smell of succulent lamb skewers grilling on the outdoor barbecue and freshly baked flatbreads whipped straight from the barrel oven, do it now. Yakexi serves up regional heavy-hitters (great for cooler days) like dapanji – 'big plate chicken', a hefty platter of Xinjiang-style chicken stew served on a bed of thick hand-pulled noodles or baked flatbread – and nang chao rou, chunks of fragrant, spiced flat-bread fried with mutton.
Lucky Diner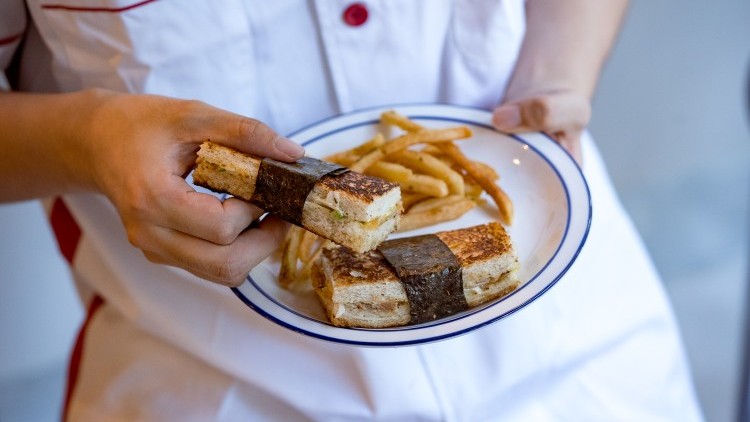 The American diner meets Japanese flavours at Lucky Diner, an all-day eatery from the people behind Lucky Mart – think beef tip hash with an onsen egg dressing and miso-butter cornbread washed down with Kirin beers and highballs.
YaKINGtori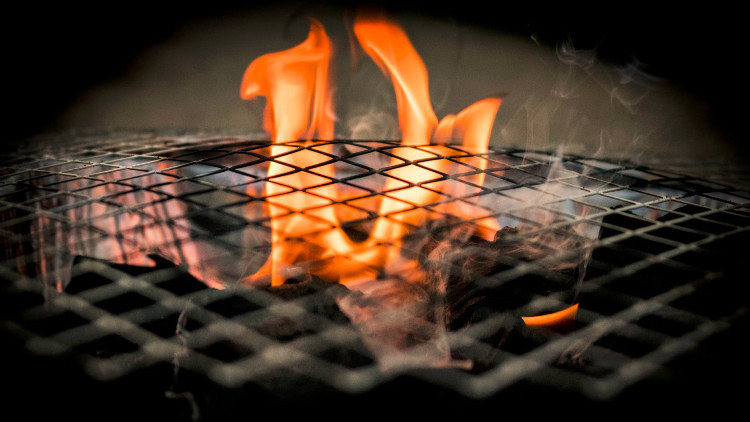 Filling up fast (especially at weekends), this buzzing yakitori restaurant turns out reliable skewers and 35RMB highballs making it a solid place to chow down before a night on the town. As with most yakitori joints, you're here for the chicken, but don't sleep on the beef and foie gras skewers.
Popot, Shaanxi Bei Lu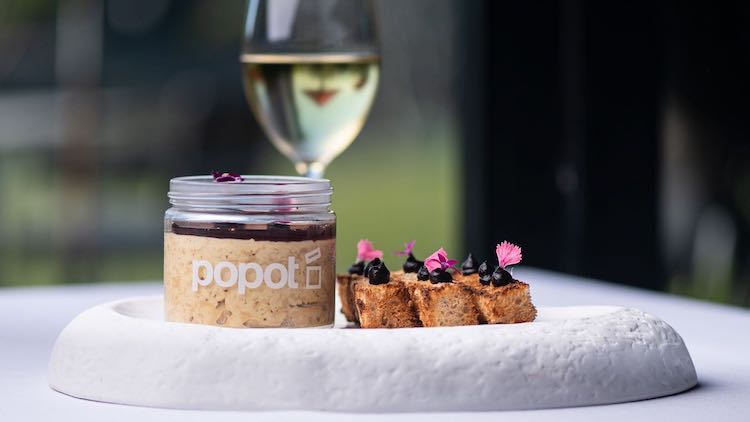 Bringing his 'fine food anytime, anywhere' concept to Jingan, French native Morgan Lotterie just opened a second location of Popot on Shaanxi Bei Lu. Leaning heavily towards French cuisine (with a few Asian twists), Lotterie draws inspiration from his experience in Michelin-starred restaurants for a collection of fancy dishes served in jars like tuna or pork rillettes, coquillettes with ham, cheese and black truffle and crème brulée. Ordering waimai? Return your jars and get 2RMB back.
Pie Society Canteen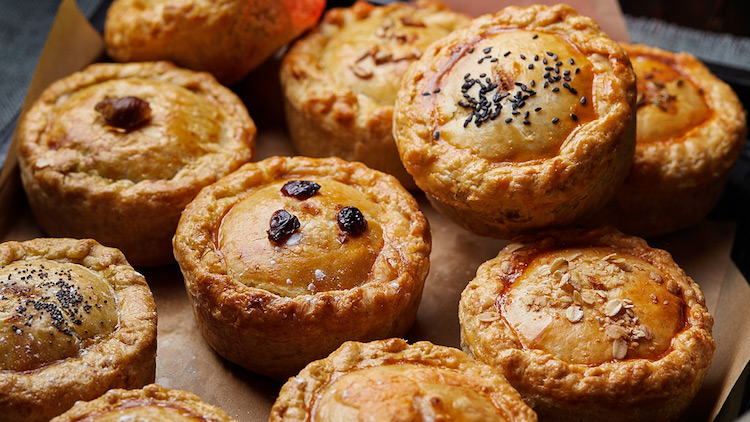 The second location of the excellent British-style pie shop by drum 'n' bass doyenne-turned-piemaker Jane 'Siesta' Tan
The Commune Social
Designed by Neri and Hu, with star power from UK celeb chef Jason Atherton, The Commune Social has been a Shanghai fixture in the neighbourhood for the better part of a decade. In the kitchen, chef Sergio Moreno turns out excellent modern tapas and its courtyard with a free-and-easy vibe make it rank high on the city's 'where to brunch' list.
Grand Yard Café & Bar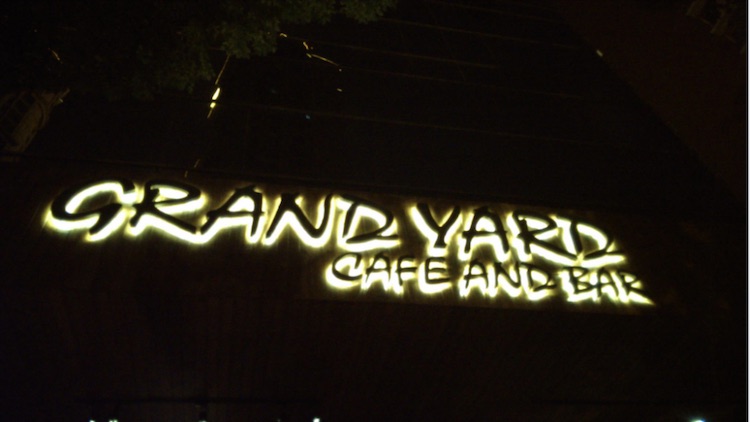 A regular haunt for many who live in the residential streets that surround it, The Grand Yard is a café/bar that caters to all. The vibe is low-key, the patio is a great place to while away an afternoon with a cold beer, the food menu features some decent burgers and it's got pool tables and beer pong.
SOiF
Packing out with 9-to-5'ers just off work in the early evening and industry folks after their shifts late into the evening, this petite wine bar focuses on the good stuff with a menu of natural, organic and biodynamic wines and rotating by-the-glass specials or bottles from the cellar.
Perch
This casual but classy neighbourhood cocktail bar (from a few of the key players behind The Rooster) pours well-crafted drinks and serves up Mediterranean-inspired sharing plates making it a solid spot for a low-key date night.
The Shed
Darts, a pool table where you'll never be short of an opponent and plenty of big screens make The Shed a go-to pub for sports fans in the area. Even if you're not trying to catch the game, the Wednesday chicken wings deal (2RMB a wing with purchase of a drink) is reason enough to drop in.
Roxie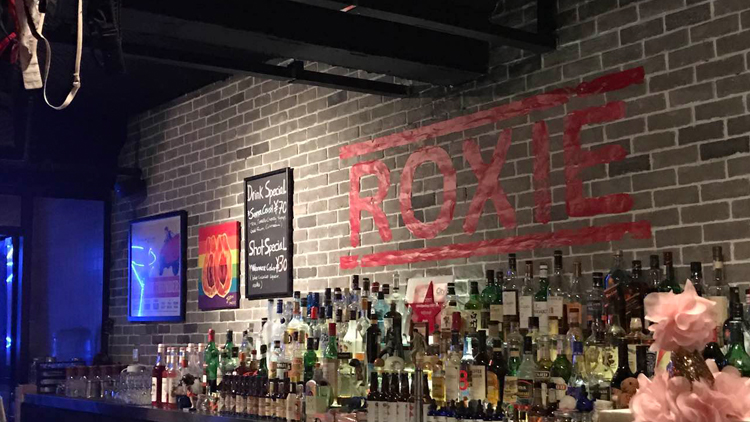 It's all about community at Ting Ting Liang's long-running LBT bar Roxie that's shaped up to be a fun and empowering space for all. Here a roster of regular nights (Thursdays Queer Trivia, Icebreaker Fridays, singles parties, etc) and specials draw in revellers every day of the week.
UP Shanghai
Party into the early hours at this club/bar/lounge hybrid that turns it up to 11. The Instagram-baiting interiors are dominated by neon lights and bold wall murals, the kitchen stays open till 2am and the playlist is heavy on house, retro and classic hip-hop.
The Corner Bar
Drop in for a quiet drink at this hole-in-the-wall bar where 'the beers are colder than your ex' (as is written above the door) and the atmosphere is laid-back and friendly.
Cages Bar and Sports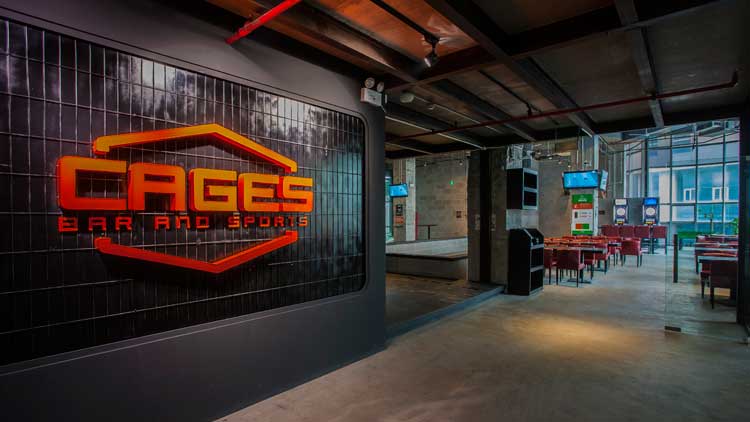 Looking for a little competitive fun? Apart from having the most and the biggest screens in the city, this sports bar/massive indoor games hall houses batting cages (ranging from slow-pitch softball to baseball), a pool hall, putting simulators and a 400-square-metre turf soccer field to name a few.
Kangding Wet Market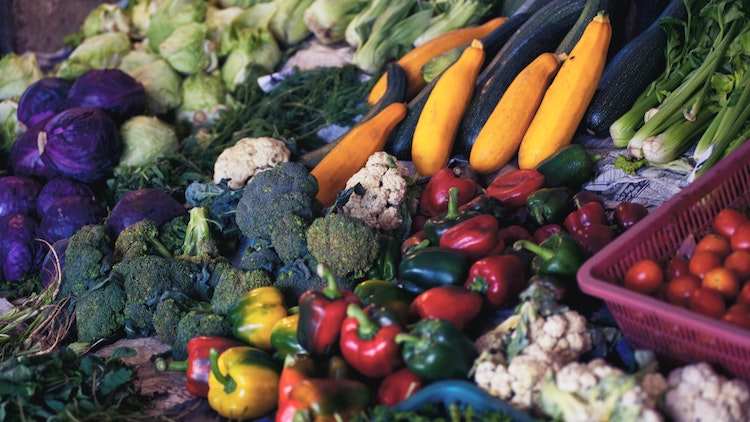 Grab your fresh groceries for a fraction of the price at this clean and well-kept wet market. A one-stop-shop, it stocks everything from meat and seafood to veg and spices. If local teas are your thing, swing by the expansive tea counter for a comprehensive introduction to leaves from across the country.
BUDX THE FIXX
A razor-sharp barbershop, THE FIXX (helmed by events and artist management company SHFT and Budweiser) oozes cool with its street-style vibe and moody dark red decor. Here, bilingual barbers offer full cuts, slick fades, braiding work and beard trims to a soundtrack of hip hop, '80s and '90s classics and new hits and mixes from emerging Chinese artists.
Yu Massage, Xikang Lu
When busy city life starts to take its toll take a load off with a massage at this laid-back spa, where services range from traditional Chinese tuina to full body oil massages to foot rubs. Hot tip: check out Dianping before you book to take advantage of the many discount vouchers going.