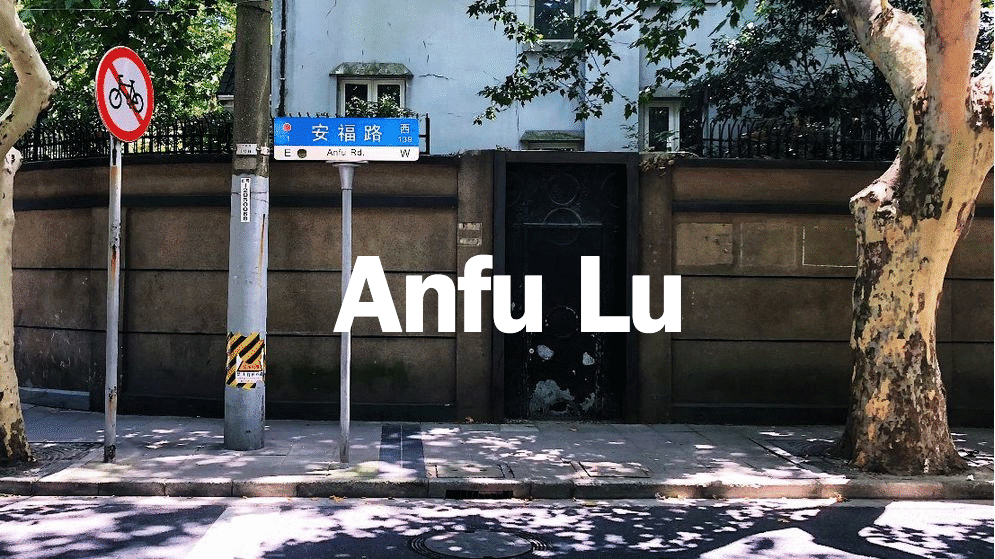 You probably already know your way down Wulumuqi Lu and Xiangyang Lu but just how well do you know Anfu Lu? The 850m stretch tucked away amongst the trees in Old Xuhui is home to trendy eateries, cosy coffeehouses, intimate wine bars, boutique brands and modern interior decor stores that attract trendy locals and internationals alike to the street that seems to have it all. Watch the video below and read on for 28 things to do that will keep you coming back to Anfu Lu.
Oha Eatery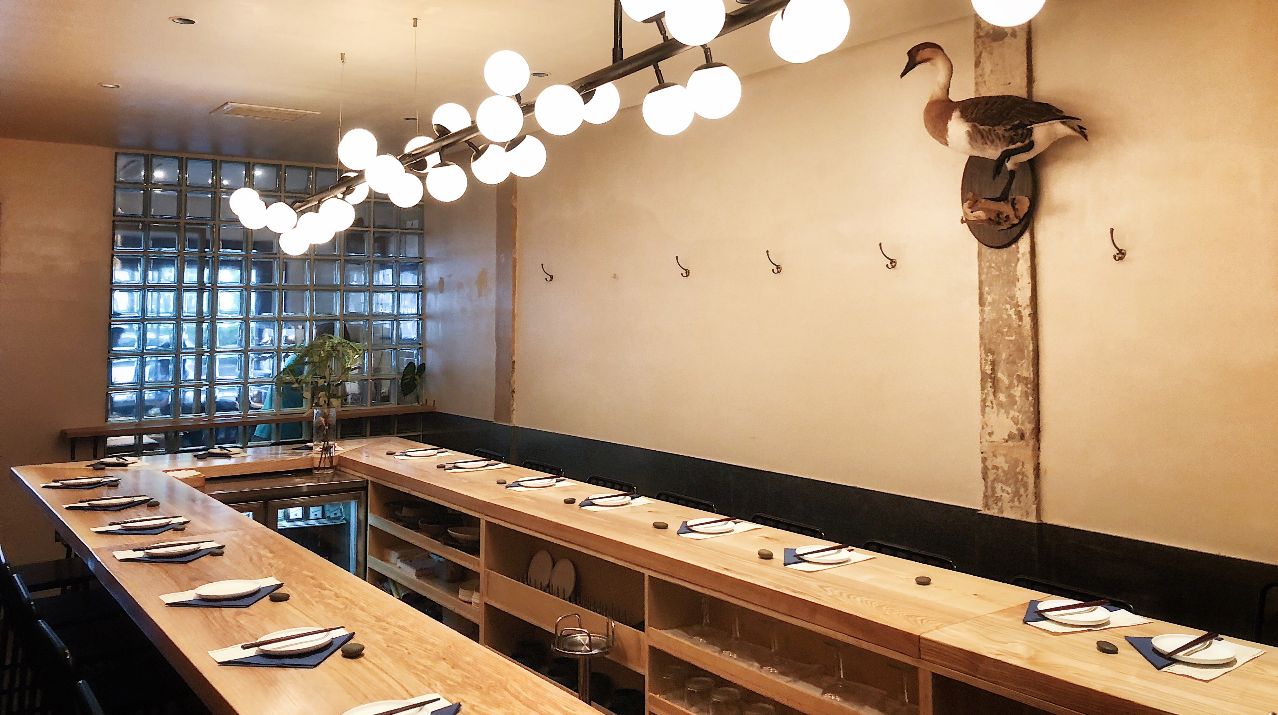 Wake up and smell the coffee at Oha Eatery's walk-up window café. Bring your own mug for 5RMB off your drink. Sneak back to the modern Chinese restaurant for a taste of funky Guizhou-inspired small dishes, like a salad spiked with fermented tofu (32RMB) and 'mountain-style' chilli chicken (62RMB), alongside a glass of natural wine.
SOFIA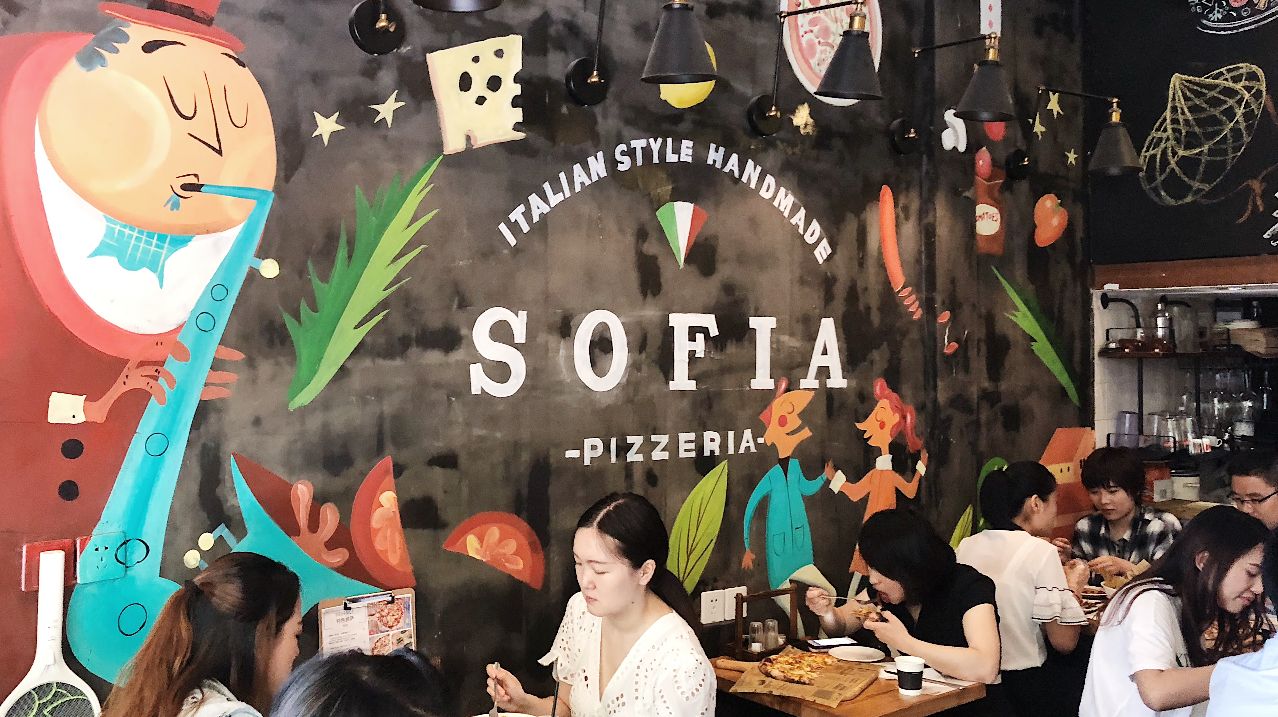 Share a handmade pie at SOFIA pizzeria with the Asian-inspired Nyonya chicken pizza (80RMB), sambal prawns (85RMB) and wasabi prawns (85RMB) – or any of the more classic options like salami (80RMB) or prosciutto (90RMB).
Boom Boom Bagels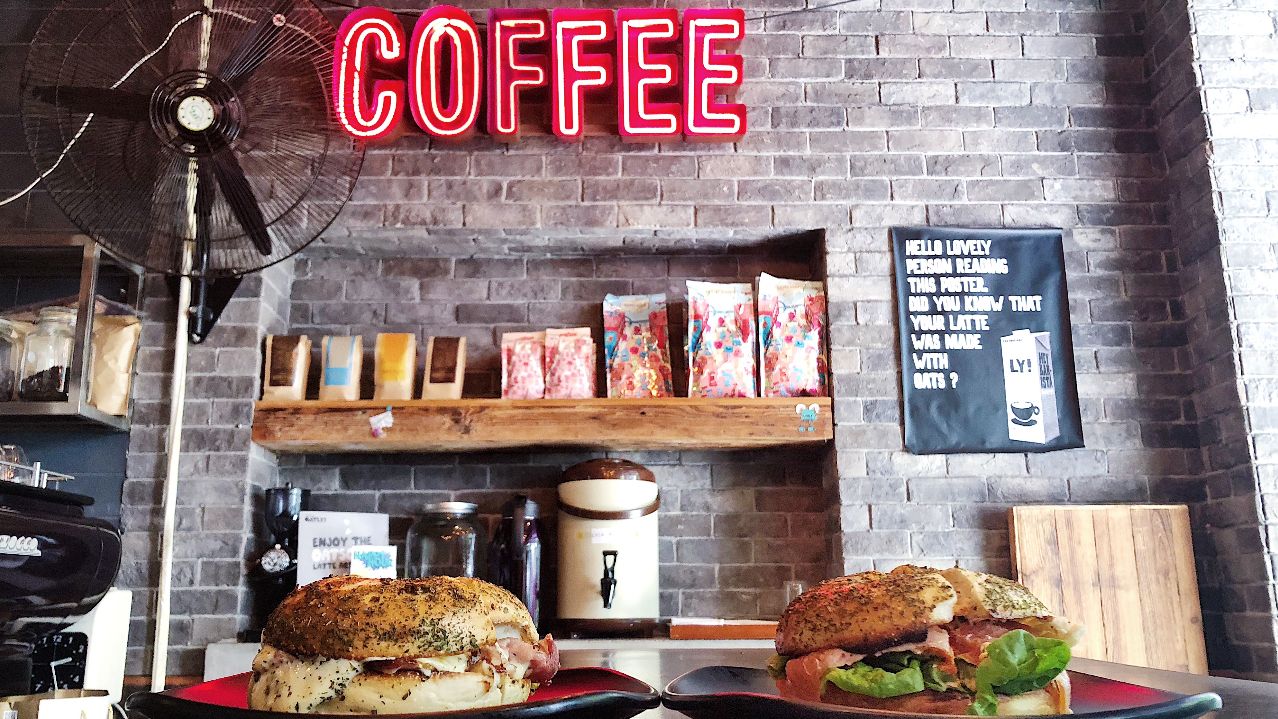 Sink your teeth into a totally bomb bagel at Boom Boom Bagels. Warm toasted bagels are filled with the likes of house-smoked pulled pork, carne asada and smoked salmon (58-65RMB). Of course, no bagel is complete without coffee, and here the offerings come from Sumerian with inventive twists takes like coconut cayenne (42RMB) and maple sage (42RMB) as well as Bulletproof coffee (36RMB).
Boom Boom Bagels 39 Anfu Lu.
Julie's
Formerly Mia's Yunnan Kitchen, nothing much has changed here except the name. The same chef is behind the kitchen, cooking up a storm of sweet, sour and spicy flavours that send a divine scent wafting into the dining room where diners gulp down traditional claypot noodles (38RMB) and wild mushroom hotpots (228RMB).
Julie's 45-47 Anfu Lu.
Enoterra
Not much further down street is quaint wine bar and bruschetteria Enoterra. The Italian establishment serves up a mean Negroni and seven signature bruschettas, such as the beetroot salmon and citrus foie gras (45RMB each), for you to go to town on. Hell, get 'em all.
Enoterra 55 Anfu Lu.
Big Movie
You might not be able to stream it on Netflix but you'll find it at Big Movie, where the rows on rows of DVDs will make you want to binge watch non-stop.
Big Movie 157 Anfu Lu.
Alimentari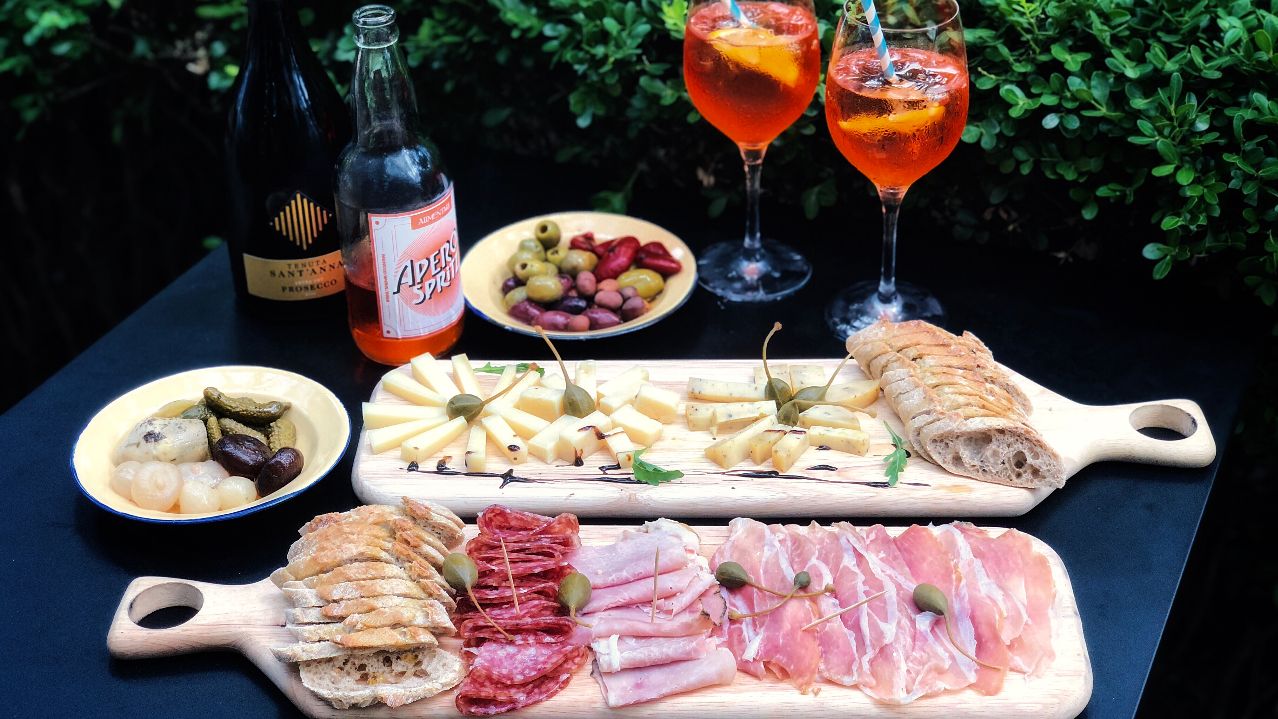 Import food store and delicatessen Alimentari will make all your charcuterie dreams come true, with refrigerator cases of high-quality, good-value cured meats to take home. Order a cheeseboard (75RMB) and sip on a house-made spritz on the terrace to tick off a box on your summer to-do list.
Alimentari 158 Anfu Lu.
Coffee Lab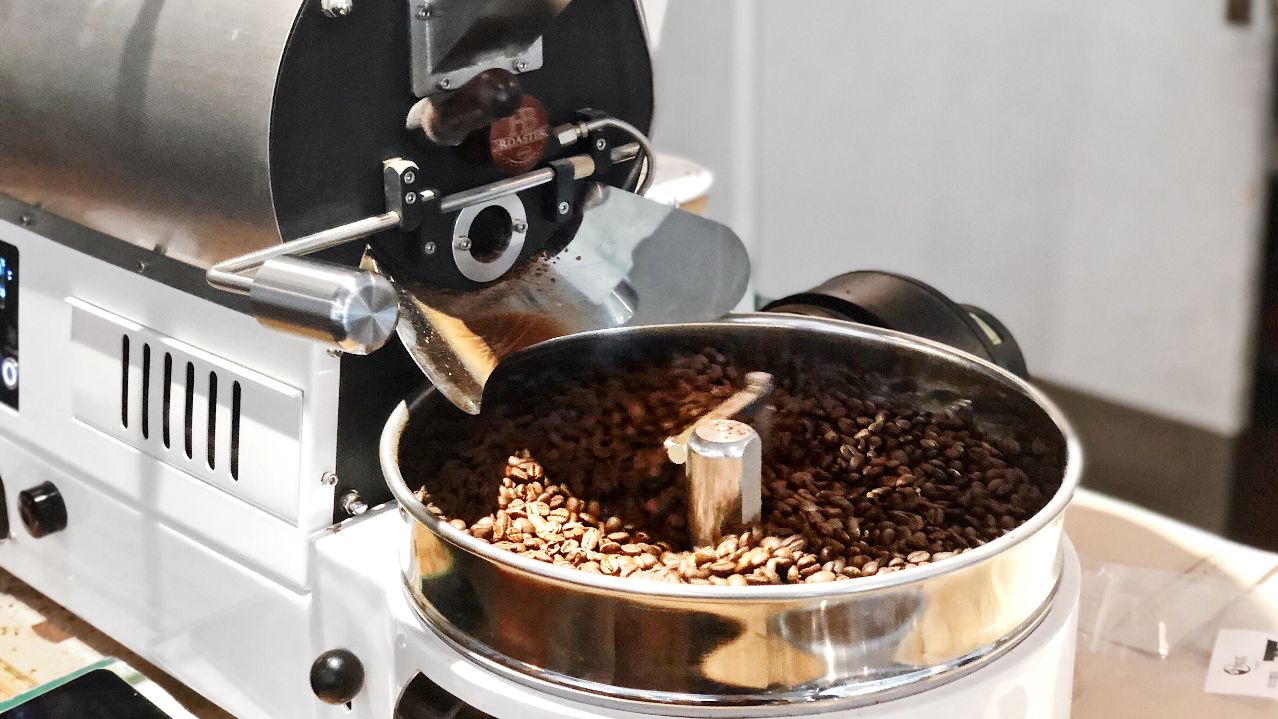 On the floor above Alimentari, Coffee Lab breaks down coffee for you by the levels of power, acidity and sweetness in each cup. Grab your own bag of freshly roasted single origin beans (60-80RMB) from regions like Kochere, Kenya and Guatemala to have it just the way you like it.
Coffee Lab Second Floor, 158 Anfu Lu.
SIDEWAY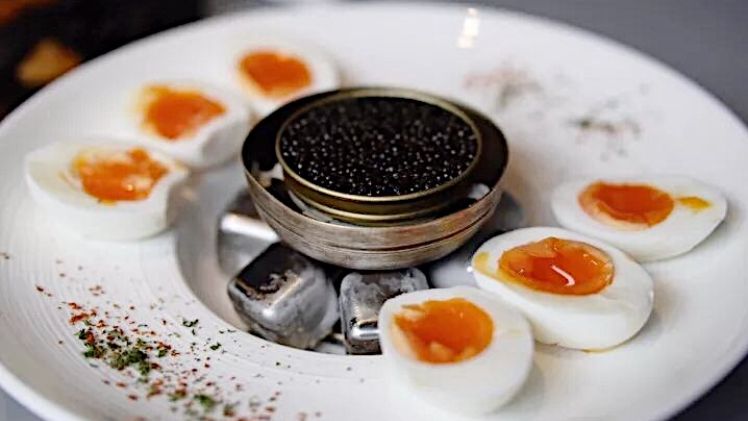 Scoot down to Sideway for some wine and bites. The classy wine bar just got classier with fresh oysters air-flown from France and caviar upwards of 500RMB for 30 grams. Be prepared to cash out a couple zeros at this one.   
SIDEWAY 160 Anfu Lu.
Justgrapes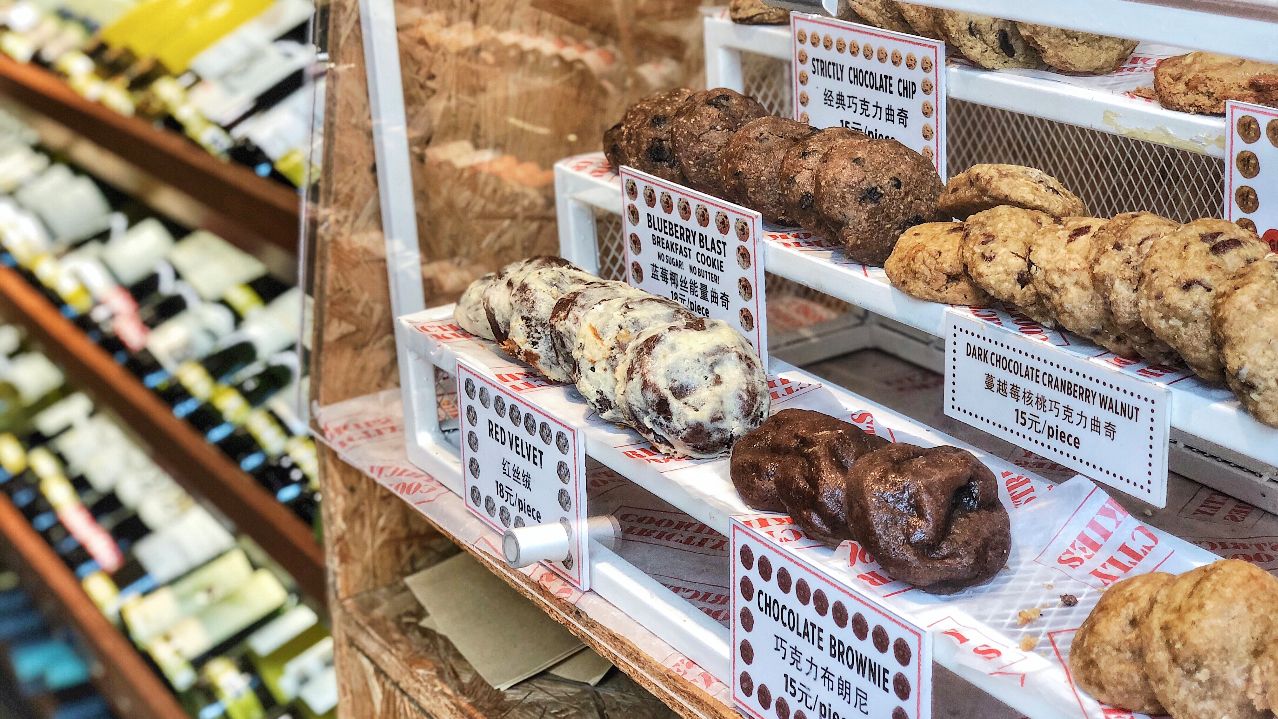 Real talk: this street has too many wine bars. But this one is worth stopping by for the Strictly Cookies, if anything. The boozy brunches with a glass of wine (83-103RMB) have also caught our attention, every weekend from 11am.
Justgrapes 162 Anfu Lu.
Ciseaux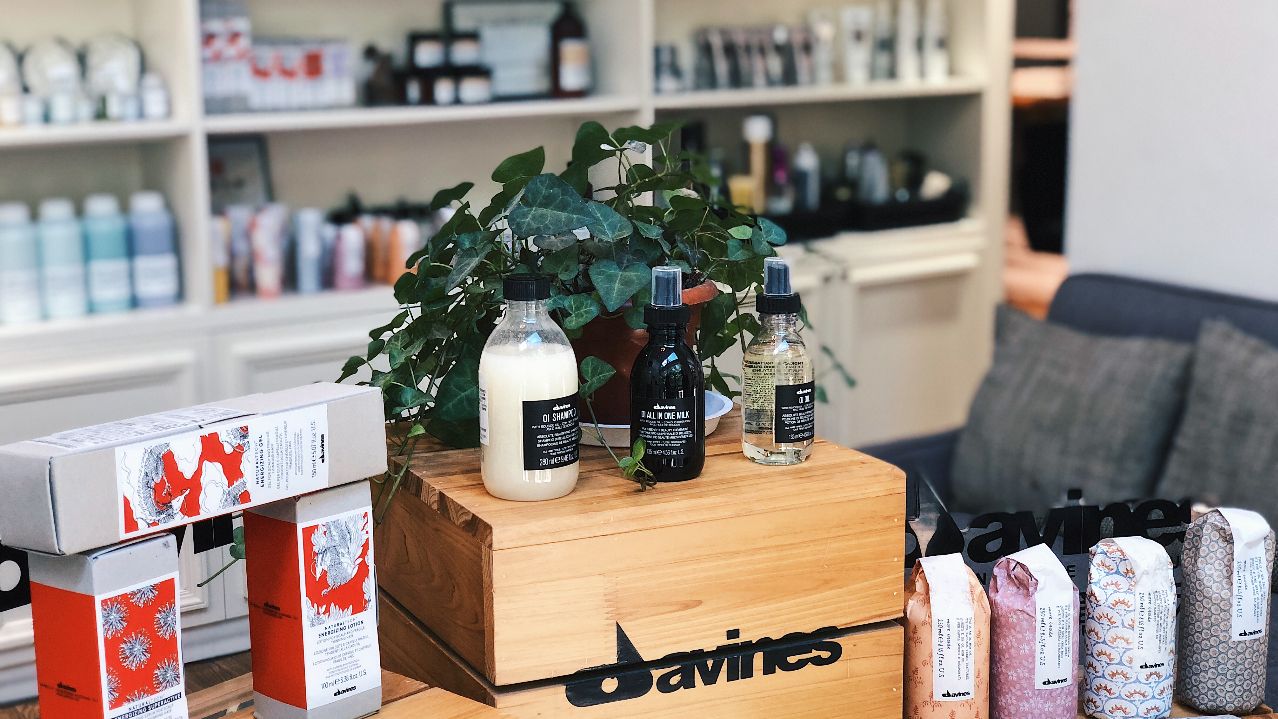 All the same but for the name (formerly Franck Provost) stop by for a trim, starting at 280RMB for women and 200RMB for men. Opt for a hair treatment to repair damaged hair with a Kérastase or Davines treatment for 300RMB.   
Ciseaux 164 Anfu Lu.
Suitsupply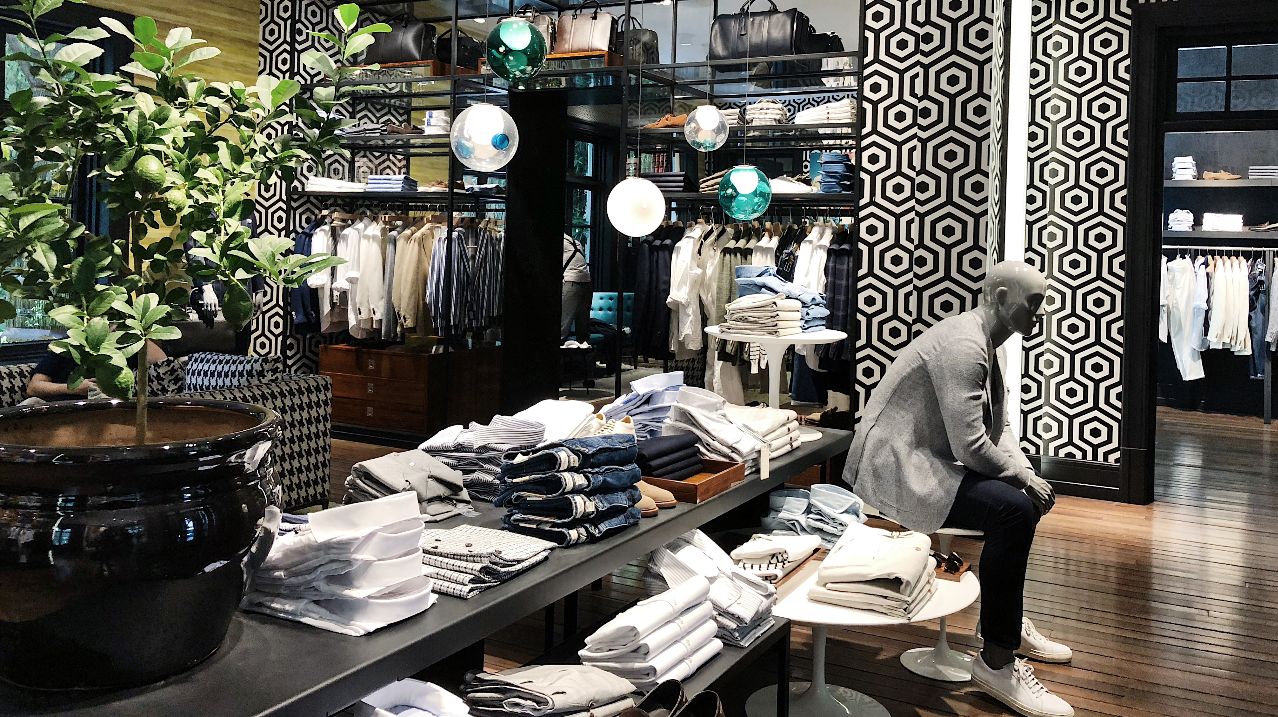 Saving nothing in the name of style, each meticulously tailored suit at Suitsupply will put you back around 5,000RMB. But like Carrie Bradshaw once said, 'I like my money right where I can see it, hanging in my closet.'
Hot tip: there's also a Peddler's Gin pop-up in the space every Saturday from 2-8pm.
Lu Ming Tang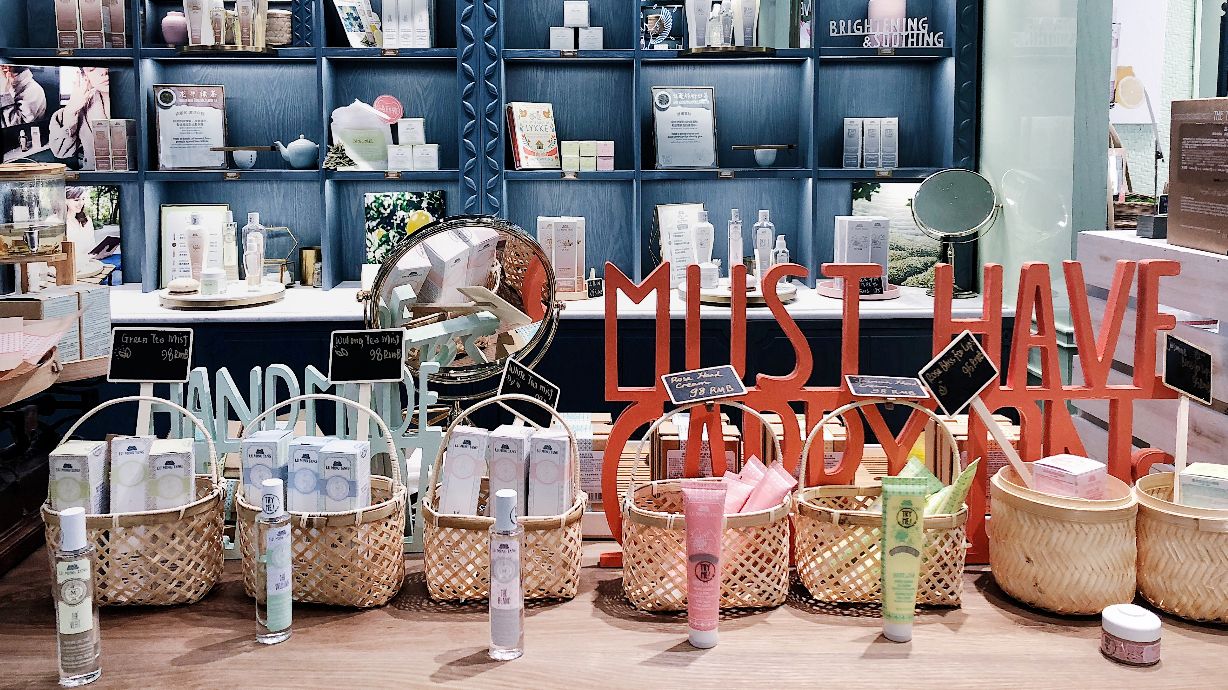 Breathe in the heavenly scent of teas and perfumes at boutique beauty brand Lu Ming Tang, which was founded by French native Marie Amiand, who infused teas into skincare to restore a tired complexion. Sounds like something we all need.   
Lu Ming Tang 183 Anfu Lu.
Indigo Living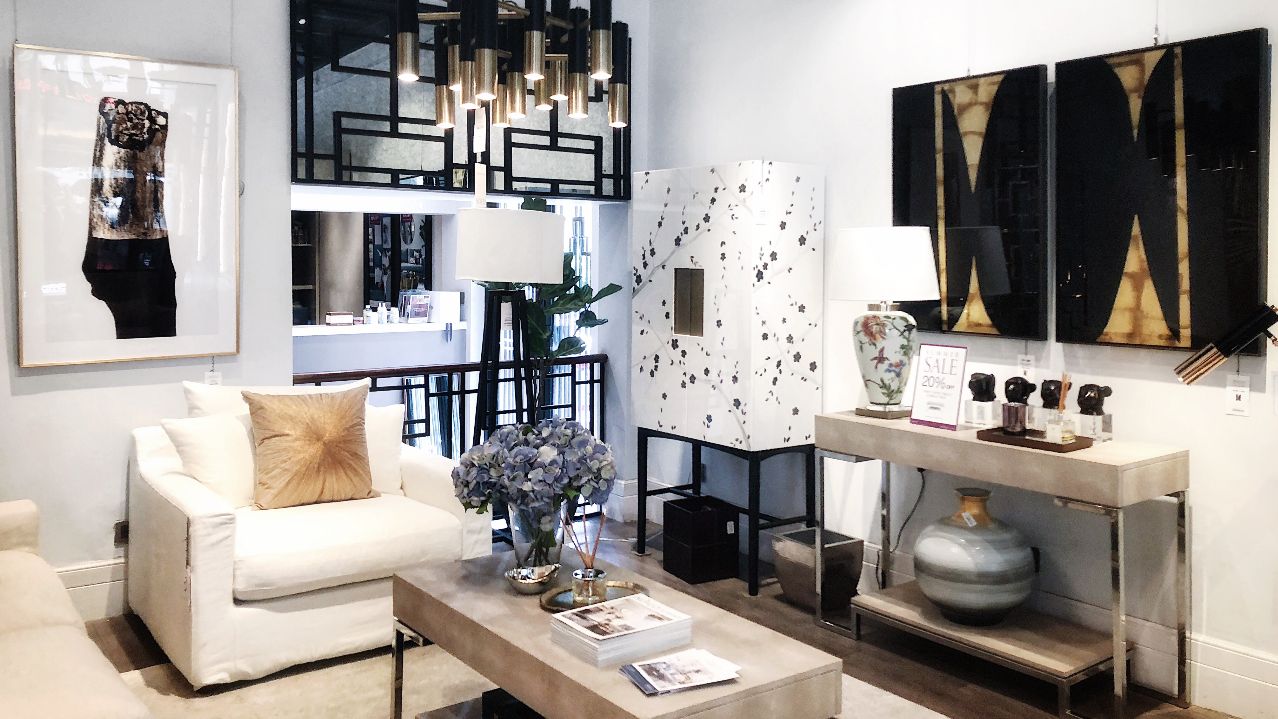 You'll have some serious home envy at Indigo Living where the furniture gleams of luxury and the air smells of crisp 100RMB notes. If you're looking to splurge on designer furniture, this is where to go. Just be careful not to spill wine on the 15,000RMB sofa.   
Indigo Living 185 Anfu Lu.
MiThai
One level up, dig into some pad thai (68RMB) or fish cakes (58RMB) at MiThai and slurp on a Thai milk tea (30RMB) while envisioning yourself on the coast of Koh-whatever you please.  
MiThai Second Floor, 195 Anfu Lu.
Mr Willis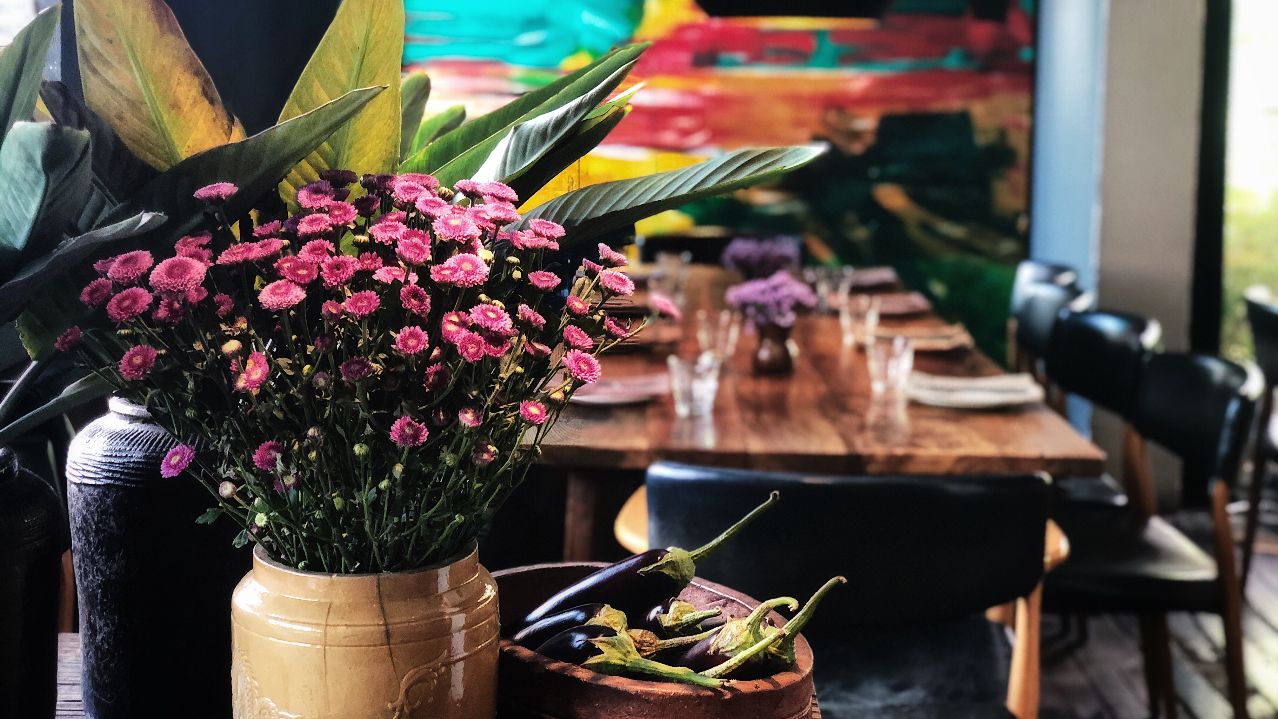 On the top floor of the building, you'll find Mr Willis with rustic Australian cuisine derived from chef and restaurateur Craig Willis's hometown of New South Wales. Tuck into a tender Australian wagyu flank steak (360RMB) and don't tell your vegan friends.   
Mr Willis Third Floor, 195 Anfu Lu.
La Strada
Next to Baker & Spice is the group's wood fire oven pizzeria, which rolls out Roman-style pizzas with a 48-hour sourdough. The classic thin base is loaded with misto di mare (mixed seafood; 128RMB) or the likes of fig with blue cheese (118RMB).
La Strada First Floor, 195 Anfu Lu.
Apollo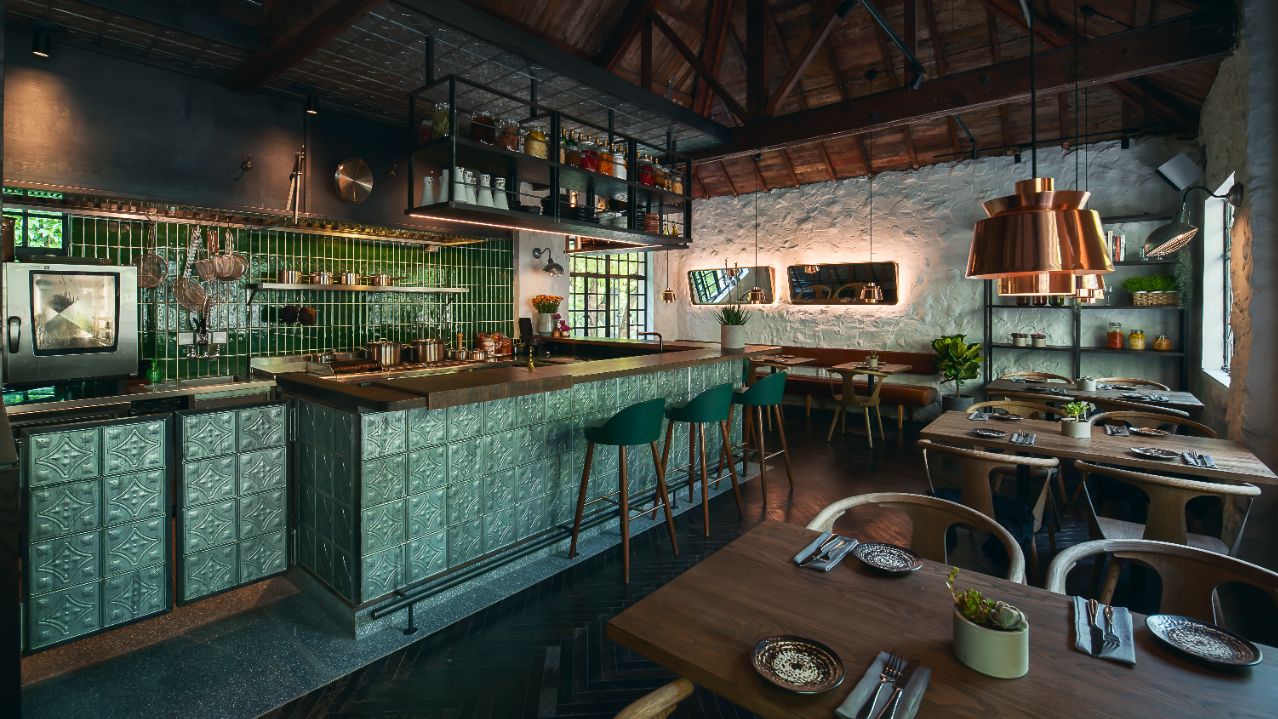 The fourth and newest Willis restaurant on Anfu Lu serves up self-described Latin-American small plates, with the menu broken into sections of earth, sea and land. Find dishes like a mango ceviche (48RMB) from the earth, cured salmon (78RMB) from the sea and a chicken mole potato waffle (65RMB) from the land. 
Apollo 201 Anfu Lu.
Casa Casa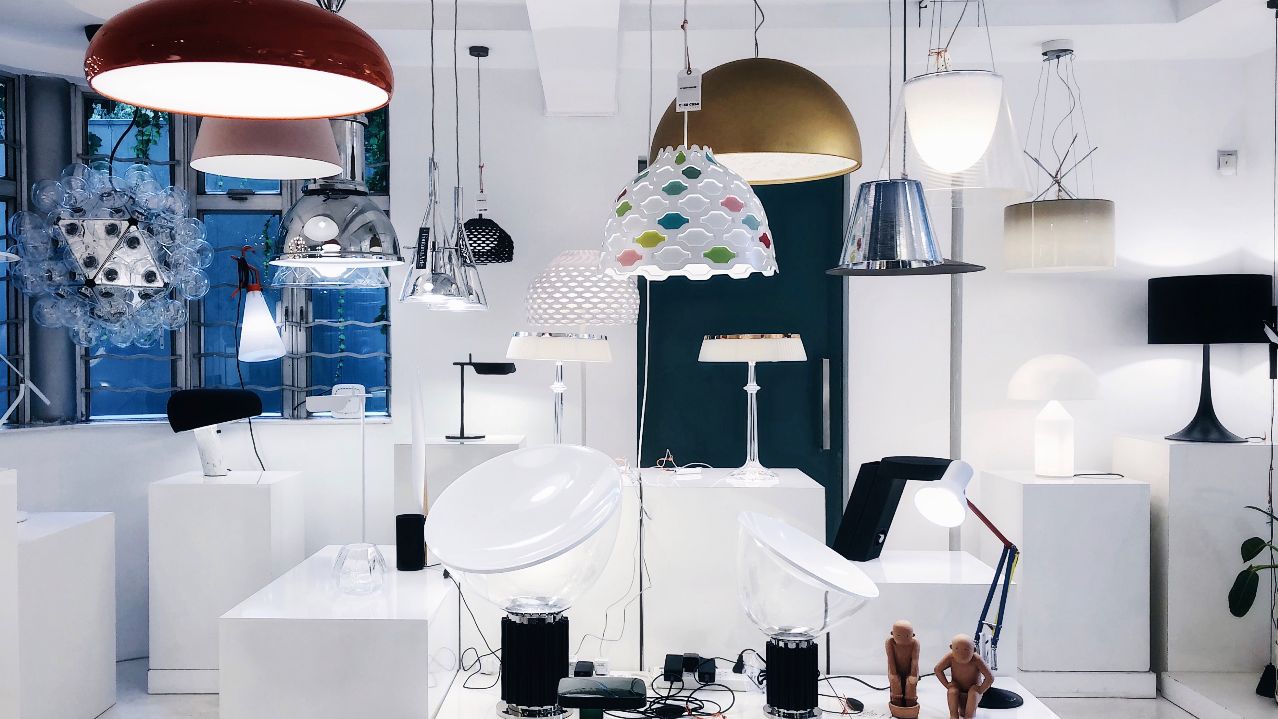 Get lit on lights at Casa Casa, which carries two storeys of pop-artsy home decor and wacky lighting fixtures that look like they could belong in a contemporary art museum.   
Casa Casa 201-1 Anfu Lu.
Brut Cake Living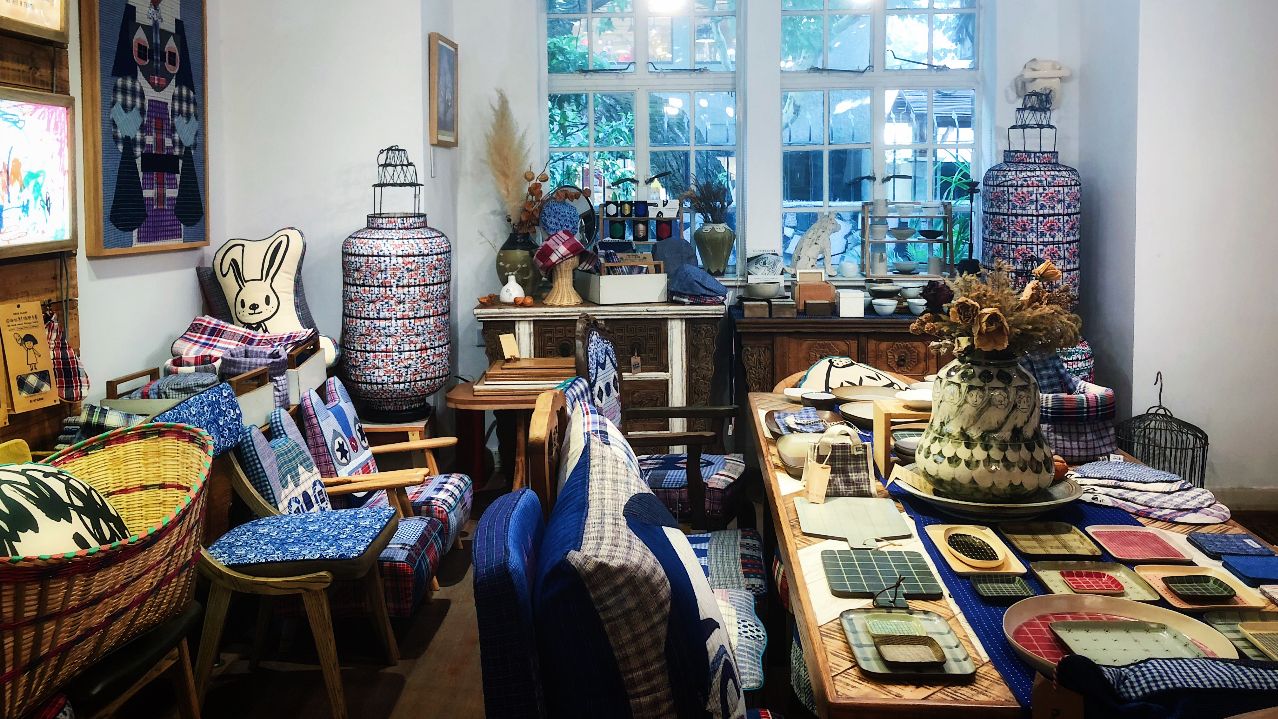 From the Brut Cake brand comes its home range that gives off cosy and homey feels stemming from handmade craftsmanship and raw materials. Pick up a handmade tote bag for 392RMB or a painted face ceramic mug for 158RMB.   
Brut Cake Living 232 Anfu Lu.
Jing Republic
Lifestyle brand Jing Republic – also behind the JR Recipe restaurants – have set up a home decor store with everything from JR tableware (29-129RMB) to candle collections by Thai perfumer Anusorn with scents representing six different cities: Berlin, London, Moscow, New York, Paris and Toronto, in case you're missing the smell of home.
Jing Republic 248 Anfu Lu.
Ecoshop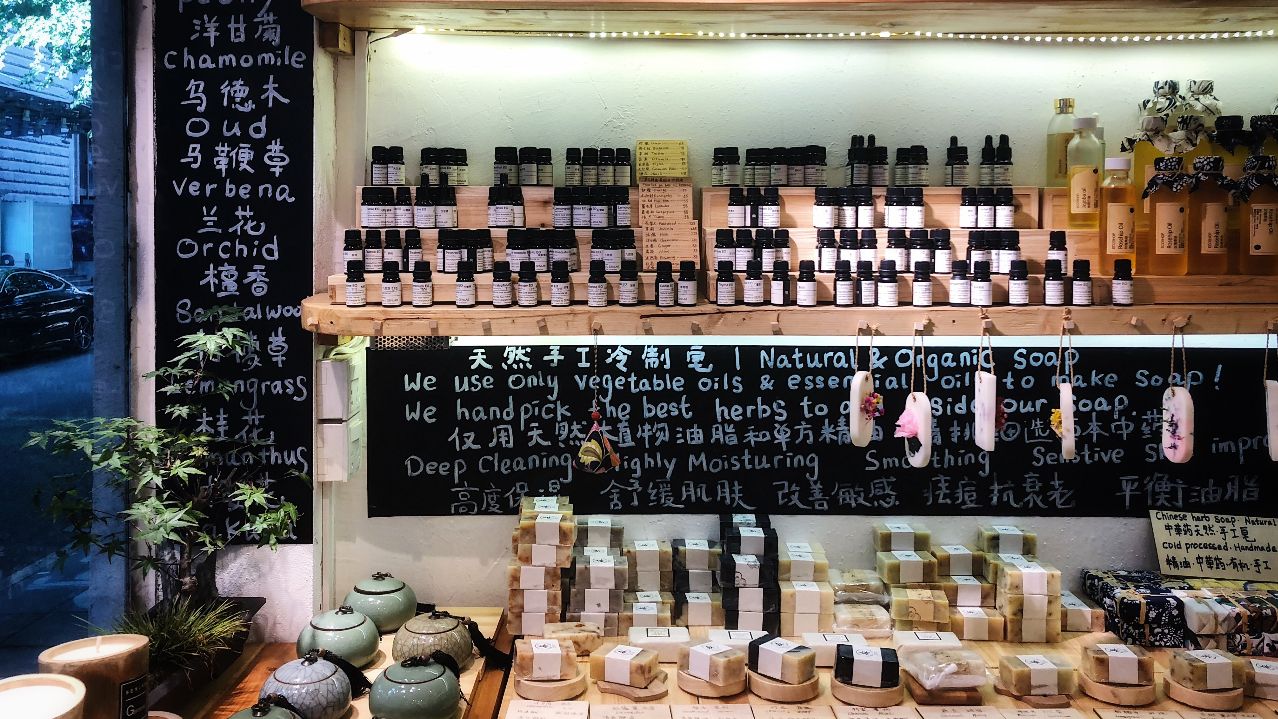 Destress with calming scents and essential oils at Ecoshop where the keyword is 'all-natural'. Aside from handmade soaps, soy candles, mists and diffusers, they also carry a selection of delicate jewellery by local brands like Zoaje.
Ecoshop 271 Anfu Lu.
Shanghai Camera Museum
Strike a pose for the cameras at the Shanghai Camera Museum and learn about the history of cameras in China. Check out vintage camera models dating back to the 1920s from household names like Leica, Nikkor (Nikon, as we know it now) and Seagull, China's oldest camera manufacturer.
Shanghai Camera Museum Third Floor, 300 Anfu Lu.
IG Gallery and Coffee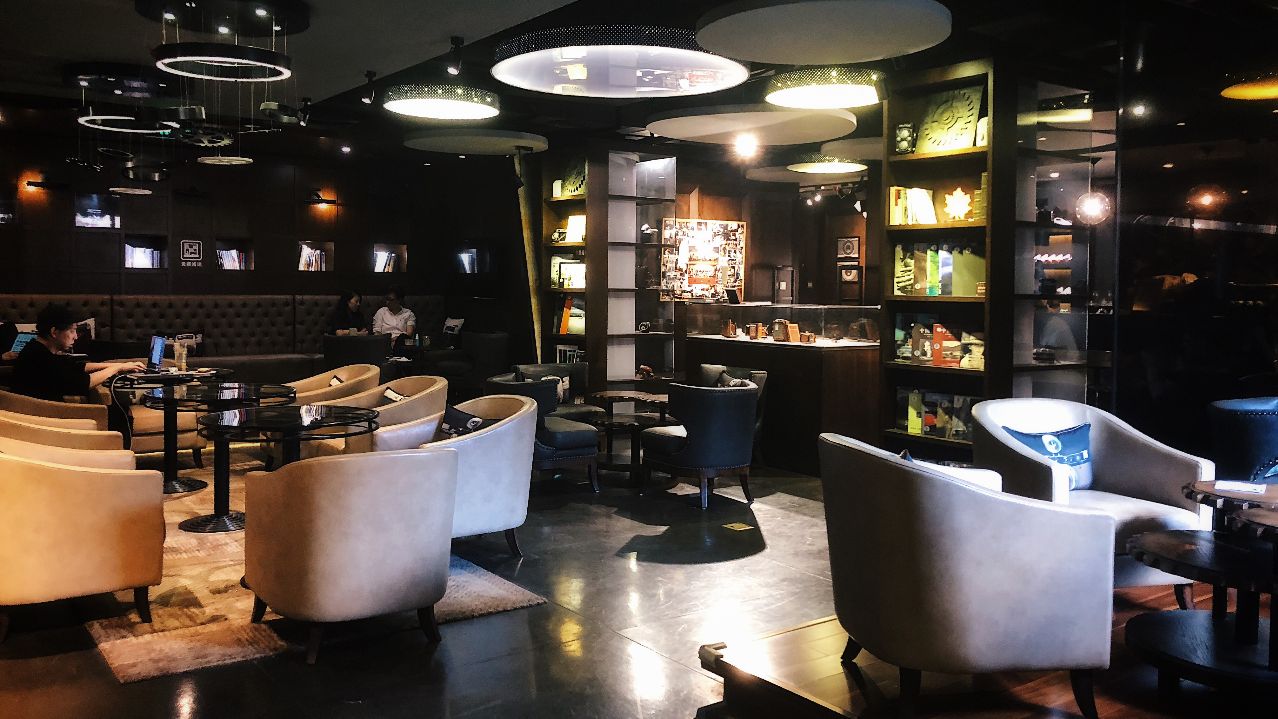 After you've soaked in some camera history, sink into the plush sofas of IG Gallery and Coffee and flip through photography books while sipping on a latte. If you're feeling inspired, join a photography and darkroom session for 480RMB, including all the equipment you'll be needing.
IG Gallery and Coffee Second Floor, 300 Anfu Lu.
Harmay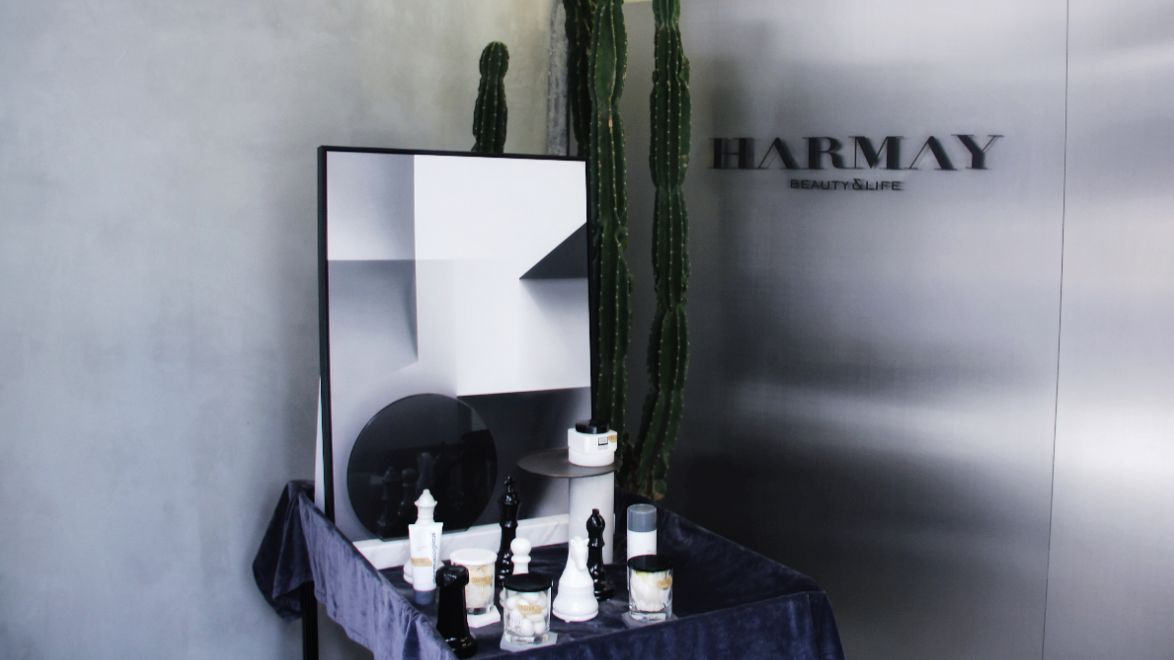 Your inner perfectionist will be completely at peace inside the immaculately clean, laboratory-esque Harmay beauty store, the first brick-and-mortar location of the online retailer. Sift through rows and rows of products to find international brands like L'Occitane, Jo Malone and La Mer.
Harmay 308 Anfu Lu.
Klee Klee
Look for the marked blue outline of a downward facing palm to find Klee Klee, a minimal womenswear brand by the ultra-chic Shanghai-based label ZUCZUG. The brand focuses on low environmental impact fashion using organic materials and natural dyes.
Klee Klee 322 Anfu Lu.
RAC Coffee
At the junction of Anfu Lu and Wukang Lu, you'll find sleek coffee window RAC. Head back into the courtyard behind to have a cheesy Breton galette (70-98RMB) at RAC's laid-back eatery.
RAC Coffee 322 Anfu Lu.