Current Location:
This Article
There's no getting away from it, green living is no longer just an alternative lifestyle. A growing awareness of environmental issues has seen sustainability hit the mainstream. But being green doesn't mean only eating greens. Here are three restaurants in Shanghai leading the eco charge.
Green Common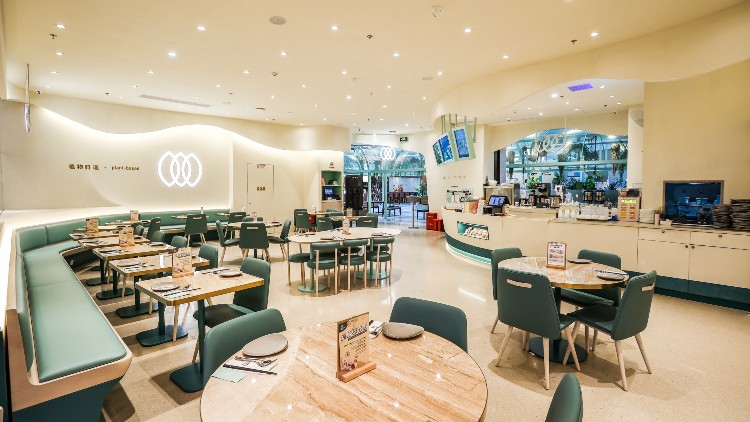 Photograph: courtesy Green Common
While vegetarian food can underwhelm in its effort to mimic meat, Green Common is one of many brands proving that times are indeed changing. Established in Hong Kong in 2015, the plant-based concept opened its Shanghai branches from 2020 onwards. A café, supermarket and restaurant all wrapped up together, the sleekly-designed Shanghai space offers a menu that caters towards the fast-food genre, with burgers, 'pork' dumplings, pizza, 'chicken' nuggets, plant-based hot dogs and no-egg French toast. But far from being junk food, this sits at the opposite end of the nutritional spectrum. And anyways, who doesn't like comfort food once in a while?
Green Common, Fifth Floor, Hall of the Sun, 181 Ruihong Lu, near Tianhong Lu.
Green Common, Fourth Floor, Wood Zone, Taikoo Li Qiantan, Lane 500, Dongyu Lu, near Yangsi Xi Lu, Pudong.
Green Common, Suite 49, First Floor, Raffles City, 1139 Changning Lu, near Kaixuan Lu.
Chimido Farm Restaurant
Photograph: courtesy Chimido
Nestled in a corner above Wulumuqi Lu's vegetable market, Chimido is truly a hidden gem. Lightwood and copper furnishings evoke a warm, welcoming feeling in this petite, tucked-away space. As with anything popular in Shanghai, there can be a bit of a wait, but doesn't waiting make everything sweeter?
The dishes are modern twists on Yunnan classics like stews, hotpot and noodles. A specials board also brings a mix of seasonal fare and chef favourites to the table, like excellent avocado fries.
In keeping with its rustic interior, Chimido focuses on farm-to-table quite literally. While the restaurant was only opened a year ago, Chimido as a brand has been pushing forward sustainability and nature-orientated practices since 2013, managing conservation projects, running local markets and establishing organic farms. These beliefs run deep and owner Jia Ming also views education and community to be at the heart of his business, meaning you might happen on workshops and tasting sessions at the restaurant, too.
Chimido, Second Floor, Wuzhong Market, 318 Wulumuqi Zhong Lu, near Wuyuan Lu.
Su Man Xiang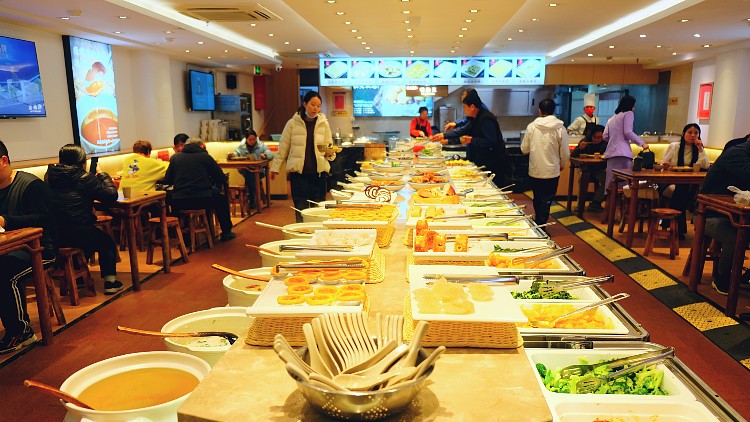 While the perception may be that living a vegetarian lifestyle in China is nearly impossible, Su Man Xiang is an argument against that. First opening its doors ten years ago in Ningbo, the affordable chain has grown to more than 100 outlets that are dotted throughout 30 cities across the country.
Offering an all-you-can-eat vegetarian buffet, the popular vegetarian brand lays out 70 creative dishes for under 30RMB (via Dianping) – the only rule being you don't take more than you can eat. Opening hours are limited to manage food loss, meaning they only serve food within 3-hour time-slots. Every lunchtime from 11am-1.30pm, and evenings from 5-7.30pm.