Current Location:
This Article
If you like rainbow colours and funky patterns, the latest exhibition at Bund 18 Jiushi Art Gallery might be just the ticket: a fantastic show from Spanish street artist Okuda San Miguel, presenting a collection of his iconic works defined by psychedelic colours and symbolic patterns.
Quick knowledge drop: San Miguel started out in 1996 painting in derelict factories and lost railways. Drawing inspiration from the environment and people around him – especially cinema, fashion, music and everyday life – his art mixes a variety of styles such as theological aesthetics, pop art and surrealism. In 2015, he rose to international fame for his Kaos Temple project, where he splashed the interior of an old Spanish church with large-scale murals exploding with bold colours and shapes, transforming it into a hip skate park.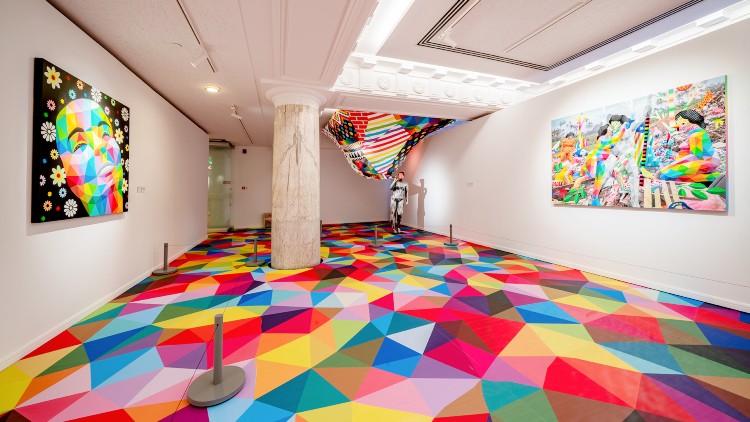 While you won't be able to see Kaos Temple in this exhibition (or other murals San Miguel has painted in cities around the world from New York City to Paris to Hong Kong), instead you'll get to soak in a vibrant collection of paintings, sculptures and mixed-media installations he's made over the last few years, offering an overview of what the artist does the best.
Split across two halls, entering the first one your eyes won't know where to look, flitting from one vivid work to the next: a big tilted head sculpture, a canvas with women in geometric patterns given bird beaks for mouths, a skull sculpture with tiny tree branches growing out of its eye sockets and Venus holding a can of spray paint with colours literally bursting out of it…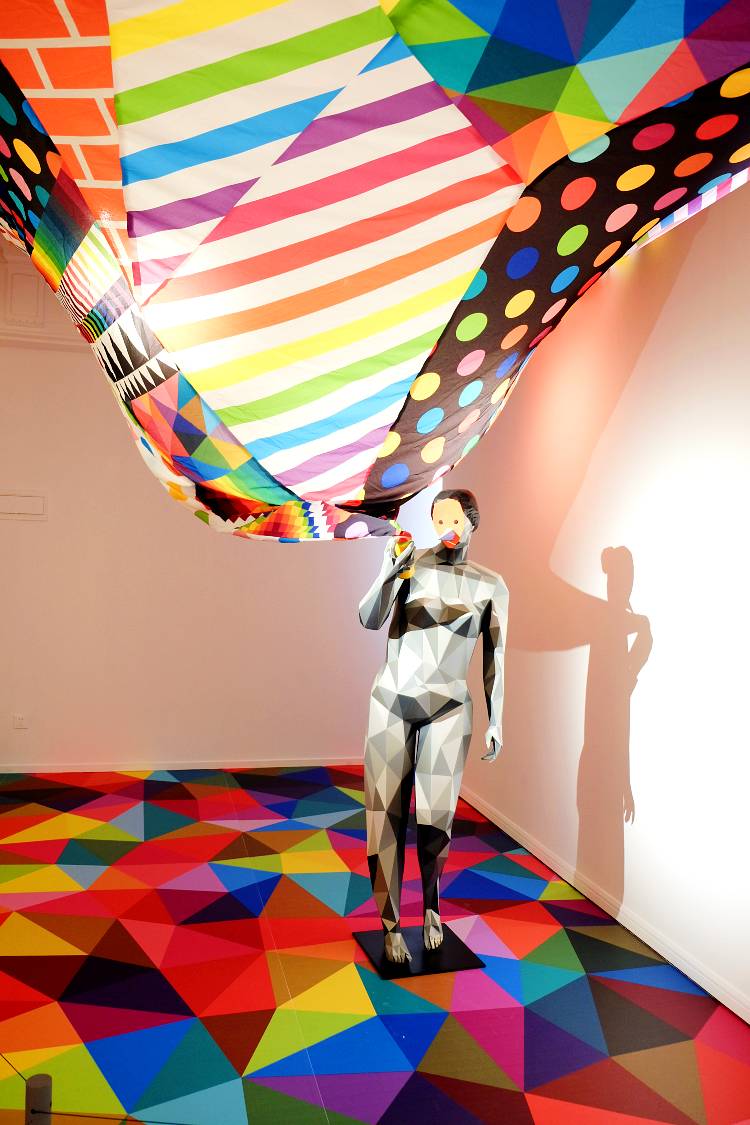 In the second hall, take an extra moment to appreciate the sculpture made from patterned fabrics that mimics dripping paint, as well as two striking embroidery pieces that you could easily mistake for oil paintings until you get a little closer. Here you'll also find the most interactive work of the exhibition, Kaleidoscopic Tunnel – step inside the installation for an infinite (and ephemeral) combination of San Miguel's signature colours and patterns.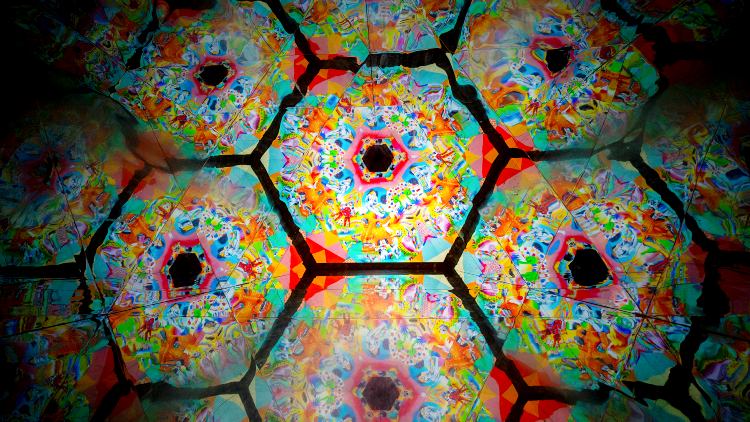 So, if you happen to be near The Bund, take a break from the crowds and drop by this exhibition for some tranquility. Smiles guaranteed.