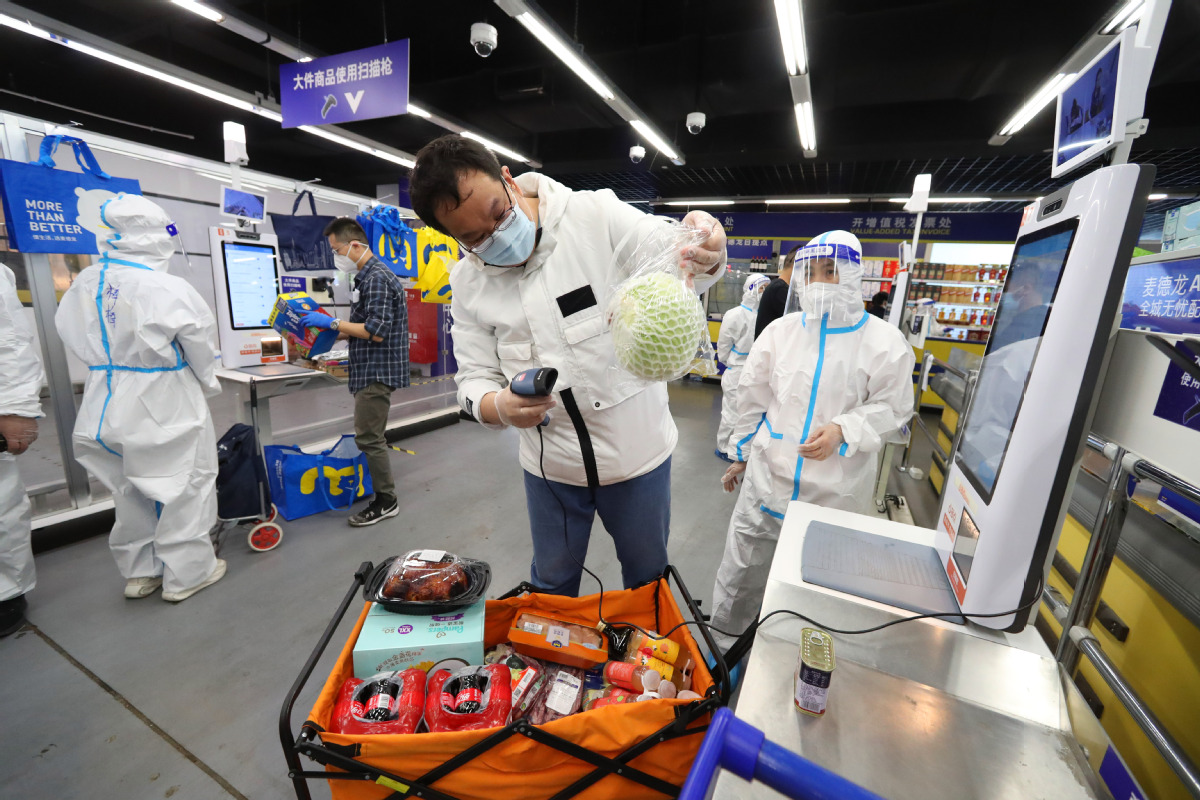 Community transmission in the current COVID-19 outbreak in Shanghai has been contained through effective testing and control measures, the municipal government said on Friday.
Wu Qing, vice-mayor of Shanghai, said the number of new infection cases has been declining in the past two weeks, and the virus' effective reproduction rate has been kept under 1 for more than 10 days.
Jiading district on Thursday became the seventh district to achieve zero-COVID outside quarantine areas, and new infections in the city had fallen to 245 confirmed cases and 4,024 asymptomatic cases that same day.
"But the risk of infection flare-ups among key groups of people in some key areas remains, and the task of epidemic control remains tough," said Wu.
He noted that from Shanghai reported 597,424 local COVID-19 infections, and 871 imported cases since March 1.
As of Thursday, a total of 481,881 patients had recovered and were discharged from hospitals, while 114,971 patients were receiving treatment.
"We are firmly carrying out 10 COVID-19 clearing actions," Wu said. "We're determined to win this war of defending Shanghai."
The actions include mass testing, stringent community control, enhancement of treatment capacity and medical supplies, as well as guaranteeing people's livelihood and resumption of work and production.
"We will continue to optimize resources for designated hospitals, makeshift hospitals, and quarantine facilities," Wu said. "Some temporary quarantine facilities of poor quality will be closed, and we will prioritize the closure of makeshift hospitals in school campuses."