Current Location:
This Article
We're watching looped footage of a woman with a '60s-era coiffure chatting on the phone as she toys a set of kitchen knives with intent and chucks glances that seem to stick right into us. On the next screen over the Pink Panther lies flat on an ironing board and iron's himself, and the devil looses an arrow into the chest of a cigarette à la Marina Abramović. We're at Rubber Pencil Devil, an exhibition from Venezuelan-American conceptual artist Alex Da Corte whose innovative looks at pop culture often give him the tag 'anthropologist of the immediate past'.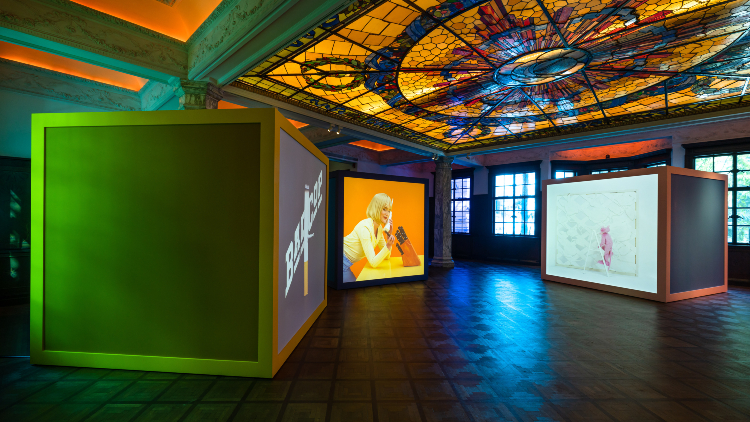 On show at Prada Rong Zhai through January 10, Rubber Pencil Devil is an installation of 57 short videos of highly stylised pop culture references rear-projected on huge cubes and shown on loop. The show centres heavily around icons from the artist's childhood spent growing up in Pittsburg, USA, with Da Corte himself donning hodge-podge handicraft outfits of many of these characters. Any American over the age of perhaps 30 will have no trouble picking out the icons, but for anyone younger or less attuned to US cultural references the show can become an entertaining round of pop culture trivia. What brand is that? What movie did I see that in? Which Disney princess is he dressed up as there?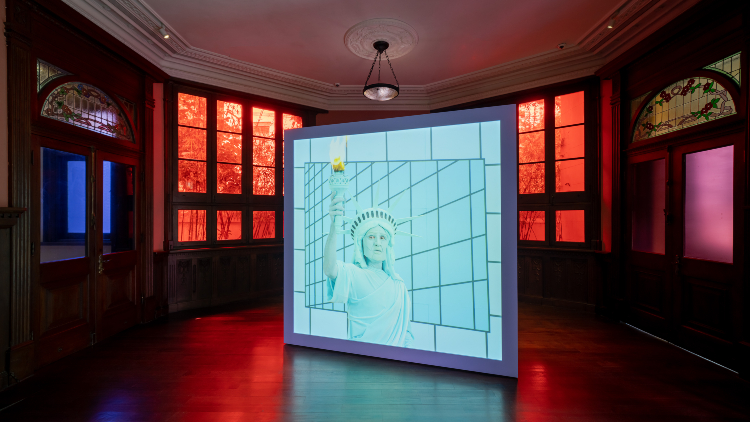 The subversion of these icons allows Da Corte to explore themes of alienation and human desire while running a shrewd social commentary. Two heavily recurring characters are the Heinz ketchup bottle (their headquarters is in Pittsburg) and Mr Rogers, the late US children's TV icon famous for his knack for artfully explaining delicate subjects to his young viewers. The scenes are also home to characters from Sesame Street and the use of bold primary colours obviously evokes feelings of childhood. Even though the cobbled together outfits and some overacting does at first border on hilarious, as you move through the exhibition you'll begin to see that Rubber Pencil Devil is really quite touchingly sentimental.
Rubber Pencil Devil was originally shown on a single screen. To accommodate the unique space of the Prada Rong Zhai, the artist broke the nearly three-hour film down to 19 parts, disrupting the narrative of the video if there was any in the first place. All we have to say is: don't forget to watch a behind-the-scenes video on the top floor and that it's worth spending an afternoon being amused by the project or simply being mesmerised by the exquisite interior of the historical building.