Finding and locating street art in China's largest city can be tough, especially since it isn't exactly legal, but that doesn't mean it can't be found. Here are two of the more prominent areas to take in big, bold public art pieces on your next afternoon stroll.
Moganshan Lu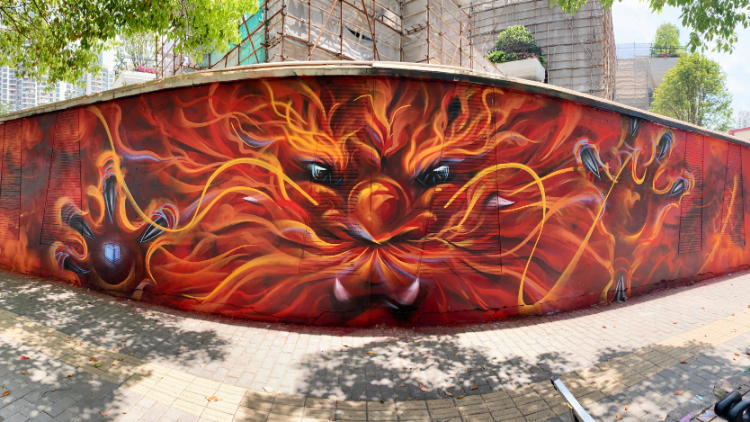 Shanghai's 'Hanging Gardens'
Just before the intersection between Changhua Lu and Moganshan Lu, where Shanghai's own 'Hanging Gardens' (a shopping and lifestyle centre called 1000 Trees) is currently under construction, there is a wall that's been brightened up by street art from a couple different artists, including local designer and muralist He Haixin. He says he focuses a lot on incorporating Chinese style and tradition in his pieces because of the lack of Chinese culture and representation in Shanghai street art. He's also in the midst of working on a new phoenix mural, which he aims to paint sometime this year.
Find it 1200 Changhua Lu, near Moganshan Lu.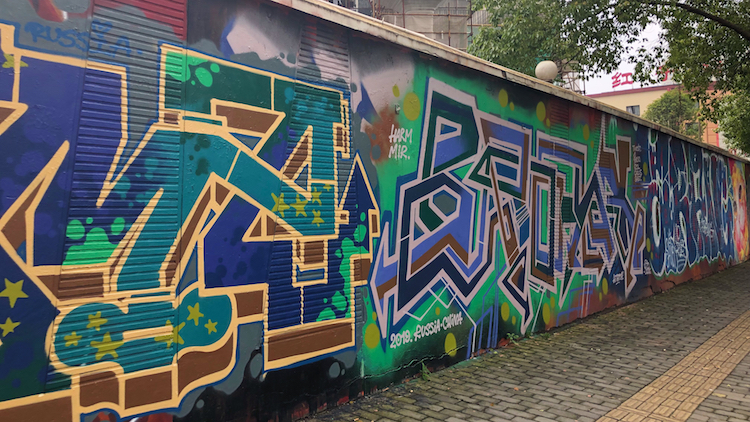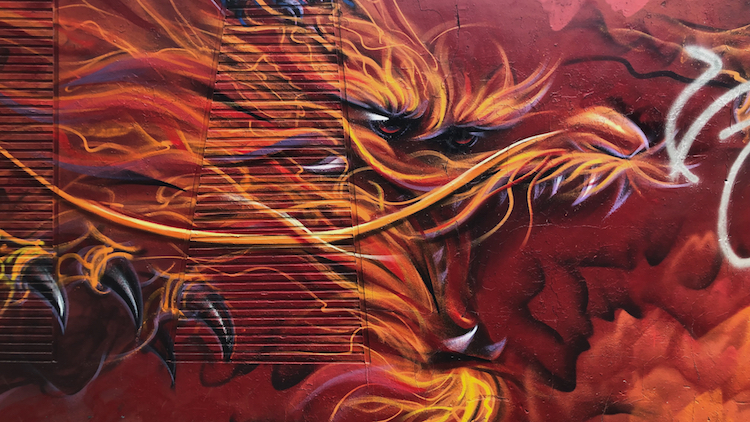 He Haixin's Odyssey of Dragon series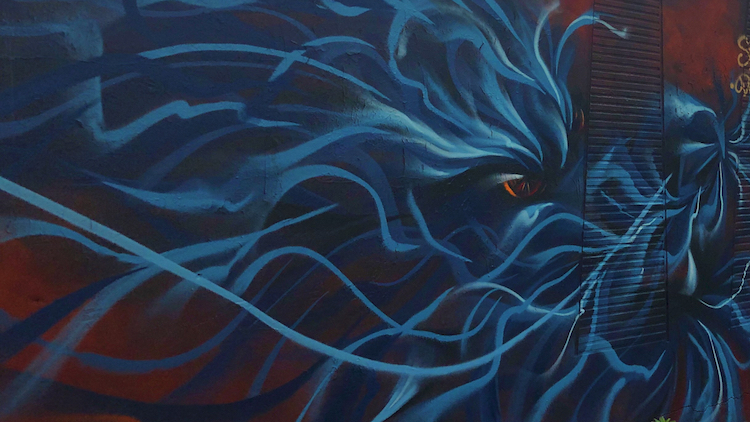 He Haixin's Odyssey of Dragon series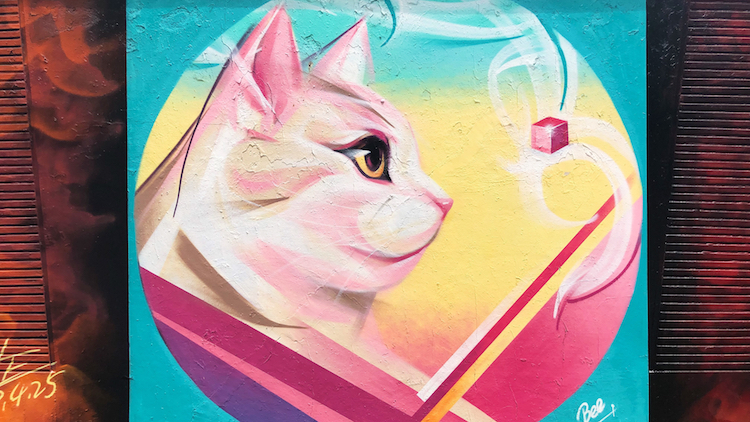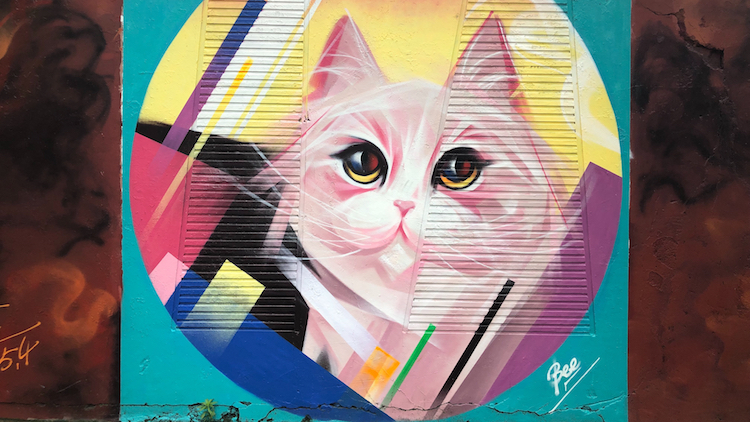 M50 Creative Space
Though the Insta-worthy Moganshan Graffiti Wall was torn down to make way for upcoming developments in the area, there's still artwork and murals peppered along the street and within the creative art space itself, including a couple works by Parisian street artist Julien Malland (aka Seth Globepainter), who draws inspiration from the culture and symbols of the country where he's painting. While it's not as vibrant as it used to be, there are small galleries and cafés around that make this spot still worth a visit.
Find it 50 Moganshan Lu, near Xi Suzhou Lu.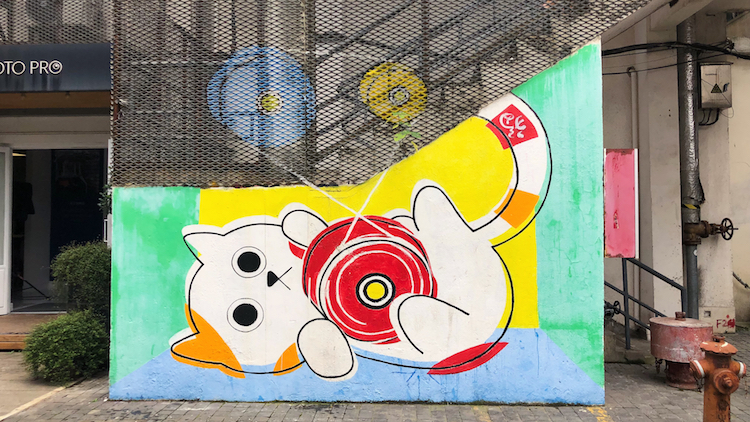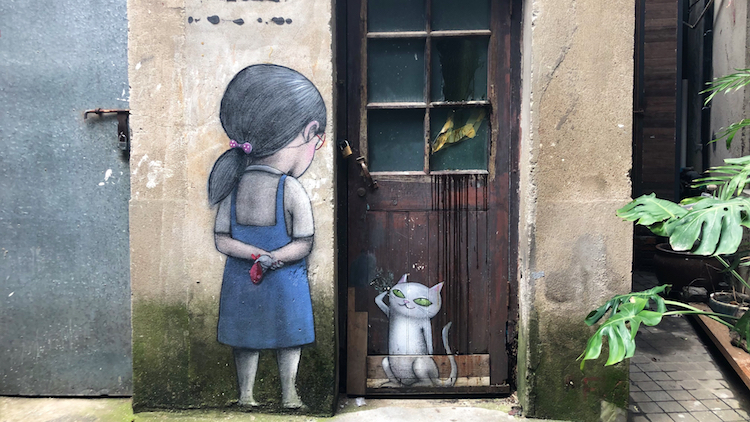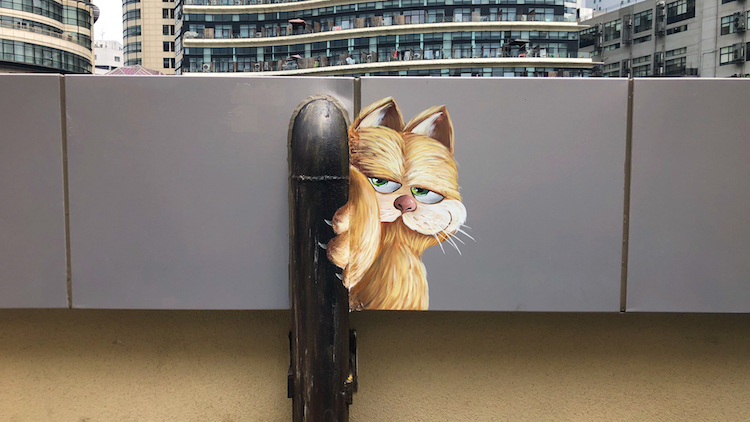 Daxue Lu
This quiet neighbourhood in Yangpu district isn't just home to Jiangwan Stadium, but also to a whole slew of street art and large-scale murals, including the largest in Shanghai and one of the largest in Asia, Millo's 'Twist of Fate'. Commissioned and painted as part of the murmur project in November 2017, Millo has painted a total of four murals in Shanghai ('Sound of You', which is also located along Daxue Lu; 'Childwood Dream' in Pudong; and 'Inside', which is right by Hongqiao Railway Station). His murals depict urban life in a playful, innocent way with images that are simple yet striking.
Find it Daxue Lu, near Zhengmin Lu.