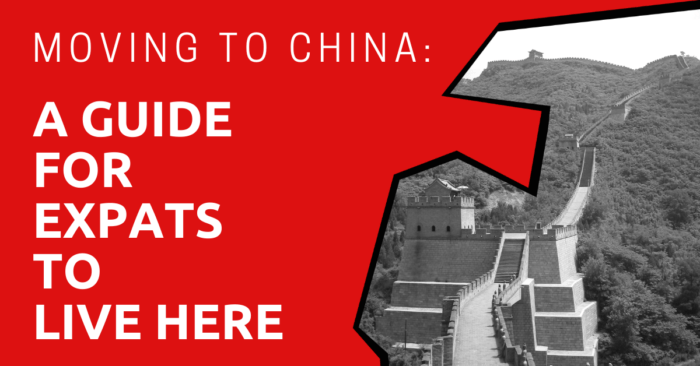 Disclaimer: This article may link to products and services from one or more of ExpatDen's partners. We may receive compensation when you click on those links. Although this may influence how they appear in this article, we try our best to ensure that our readers get access to the best possible products and services in their situations.
Moving to and living in China is an experience unlike any other. It will change your perception of this beautiful country and help you to better understand its language and culture. You will face challenges and new experiences that will help you to learn and grow. You will make new friends and develop a love for a foreign country and learn to consider it home. When you eventually decide to leave China, your heart will ache for its beauty and culture.
Many people, when they think of China, automatically just think of communism and government control, and the thought of visiting China may scare them. After living in China though, you will be able to help eradicate these fears and false beliefs of other people, and help them realize that China is simply unique, not scary.
I absolutely adore China, and after living in and traveling around China, I still cannot get enough of it. I hope you will come to feel to same love and respect for the Chinese people and culture that I and millions of other current and former expats feel.
Part One: Checklist
Pros and Cons
Living in a foreign country is both a fun adventure and, at times, a headache. Here is a brief list of some of the pros and cons of living in China:
Pros:
Intense cultural experience. You will learn more about China's history and culture, whether you want to or not, because the country is overflowing with over 3,000 years' worth of history.
Cost of living. It is much cheaper to live in China than it is to live in most Western countries. As expats are typically paid more than the average Chinese citizen, you will be able to enjoy a comfortable lifestyle.
Travel. Once you are in China, it is cheap and convenient to travel around and experience the rest of the country, given their sophisticated train system. You can visit the Great Wall of China, the Yellow Mountains, and the Longjing Tea Fields, in addition to finding hidden gems all around you.
Chinese language experience. You will end up learning at least some words and phrases just by hearing them from other people. After three months in China, I had the subway train announcement memorized. Those who do plan to study Chinese there will find that they accelerate faster than their peers studying Mandarin back home.
Convenient online ordering. China predominantly uses a website called Taobao to order furniture, clothing, beauty products, and even food. The prices are insanely cheap, and the delivery is fast. It is also very fast and convenient to get restaurant food and groceries delivered to your door.
It is a very safe place to live. Crime in China is extremely low. As a young woman living alone in China, I felt safe walking the mile home from the subway station late at night while playing games on my phone. I did not have the same worries or have to take the same precautions that I do when I am in the United States. Although you should still be smart, theft and violent crime is not something you need to actively worry about.
Cons:
Culture shock. No matter how prepared you are to visit China, you will experience some type of culture shock. For some people this is no problem and they easily overcome it. For others, it can take weeks to get used to the different lifestyle in China.
Air quality. The air quality in China is horrendous, especially in bigger cities such as Shanghai and Beijing. If you struggle with asthma or are an avid out-door runner, you may want to consider which city you move to based on its average air quality.
Access to Western goods. It is a lot harder to get Western products and food in China. You may have to pay expensive rates to get Western products sent to you, or else have your friends back home send you your favorite foods and beauty supplies. You will find yourself missing your favorite things from back home.
Language. Most people in China, although they were required to learn English in school, do not speak it very well. Although in Shanghai and Beijing it may be a bit easier to get around, in smaller cities the language barrier can add a lot of frustration and confusion to your experience.
Culture. As beautiful as the culture is, there are things that are hard to get used to or that are straight-up annoying. Chinese people are known for cutting in line (or not forming lines at all), spitting on the ground a lot, and many will also stare at you if they are unused to seeing foreigners, which can feel uncomfortable at times. Some even take pictures of you without your consent. Sometimes it feels like paparazzi.
Blocked internet access, also known as the Great Firewall of China. You need to get a VPN in order to visit websites such as Google, Facebook, Instagram, and Netflix.
Cost of Living
China has a low cost of living, and as such it is easy to live a comfortable lifestyle. All prices in this section are in U.S. Dollars (USD).
Rent is very reasonable in China, and it ranges between $300 and $700 per month on average. This depends on the size of your house or apartment, which city it is located in, and whether it is in the heart of the city or on the outskirts. If you are a single adult you can find other adults to share an apartment with to further lower your cost of rent.
Food is extremely cheap and delicious. It is often more cost-effective to eat out, and so most of your food budget will go towards eating out at restaurants or grabbing street food for meals. Each meal costs about $2-$5, and you can expect to pay $100-$200 per month on food.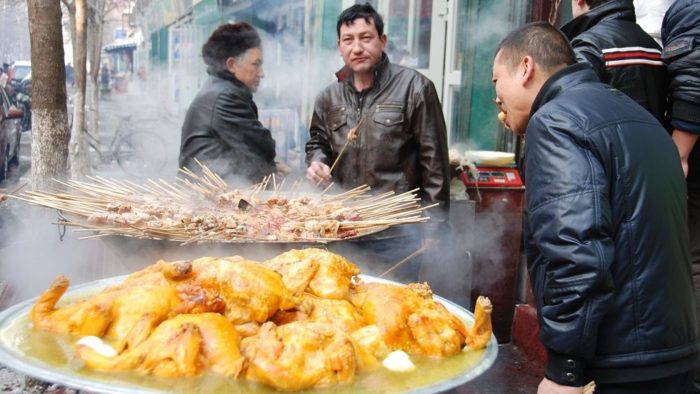 The cost of transportation is incredibly cheap. Most cities have a transportation card you can purchase for a few dollars and then load up with more money to use it on both the subway and bus. You can expect to pay less than 50 cents per trip on the bus or subway, and altogether it equals out to around $30-$50 a month for transportation.
Advertisement
If you take a taxi or a DiDi (car service similar to Uber or Lyft) then you can expect to pay an average of $5 per trip, with shorter trips being as cheap as $2. A 45-minute trip may cost you about $15, depending on the city. I once took a two-hour DiDi ride from Hangzhou to Shanghai and paid less than $100.
Utilities are about $50-$100 a month and may be included in your apartment rent.
Foreigner prepaid mobile phone plans are cheap, and the most popular one in Shanghai is $15 a month for 20 GB of data as well as calls and texts.
Types of Visas
There are three main types of visas for those who plan to live long-term in China. The first visa is a Work Visa (Z). This is issued to those who have obtained employment in China.
The Study Visa (X1/X2) is issued to those who have been admitted by a Chinese college or university for study. The X1 visa is for students who plan to study in China for more than six months, and it can be issued for multiple entries with validity of up to five years. The X2 visa is for students who come to China to study for less than six months, and is single-entry only.
A Private Visa is issued to those who intend to go to China to live with an immediate family member working or studying in China. Immediate family members refers to spouses, parents, sons or daughters under the age of 18, or parents-in-law.
A visa is required for entry into China. There are also business and tourist visas if you would like to visit the country first before deciding to live there. Obtaining a visa to visit China is tricky and time-consuming, and requires documentation of where you plan to stay and what you plan to do in China.
In order to get a visa, you, or someone representing you, has to appear in-person to a Visa Office. Therefore, you need to plan ahead and make sure you have the proper documentation, money for fees, and a plan to get either yourself or a representative to your assigned Visa Office.
For more information on how to get a visa, you can visit the Chinese Embassy's official website on obtaining a visa.
Where to Live
There are many wonderful cities to live in in China as an expat.
Shanghai
The number one city for expats to live in is Shanghai. Shanghai is full of expats from all around the world, and it is a fun mix of both Chinese and Western influence. The French concession is a beautiful area to explore both during the day and night, and the Bund and Nanjing Road are the most popular tourist destinations, with stunning views, delicious food, and lots of shopping and sight-seeing.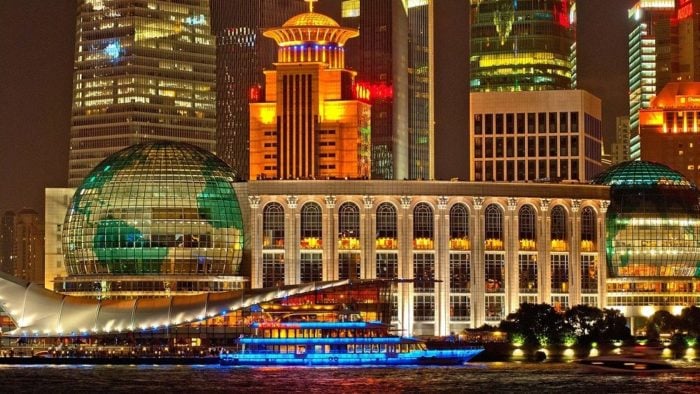 Shanghai has no shortage of restaurants, bars, nightclubs, cafes, parks, gardens, and shopping centers. It is also easier to find some Western comforts in Shanghai than in other places. Although Shanghai is more expensive than most other cities, it is still relatively cheap compared to Western standards. Shanghai has been expats' favorite city to live in for multiple years in a row.
Beijing
As the capital of China, Beijing is home to unique opportunities, and is an exciting place to live. Beijing has a large expat community with a lot of job opportunities. Beijing is home to some of China's most famous attractions, such as the Great Wall of China, the Forbidden City, the Temple of Heaven, and the Summer Palace.
Beijing has gone to great lengths to preserve its cultural roots and ancient streets, while at the same time enjoying modern expansion and architecture.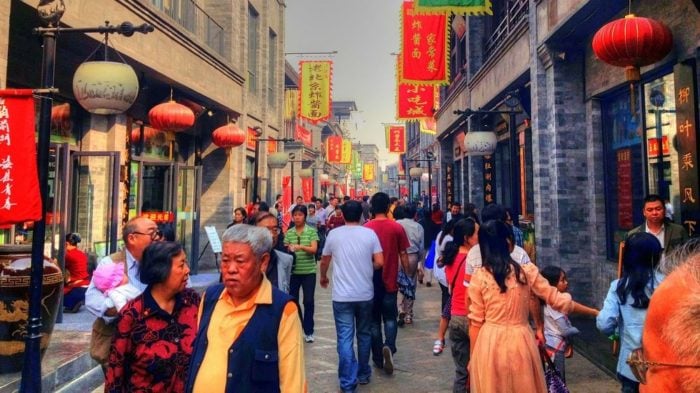 The transportation in Beijing is cheap and convenient, the food is delicious, and the dialect in Beijing is considered the standard Mandarin Chinese pronunciation.
The main downside to living in Beijing is the air quality. Although the air quality is bad in most of China, it is absolutely abysmal in Beijing. Millions of people live healthy lives in Beijing, but it is important to research the implications of living in a city with high air pollution levels.
Hangzhou
Hangzhou has a growing expat community while also offering a more intense cultural experience. Unlike Shanghai where there are many expats, Hangzhou has smaller groups that nonetheless form a tight-knit community and get together often to play sports, attend events, and explore the city.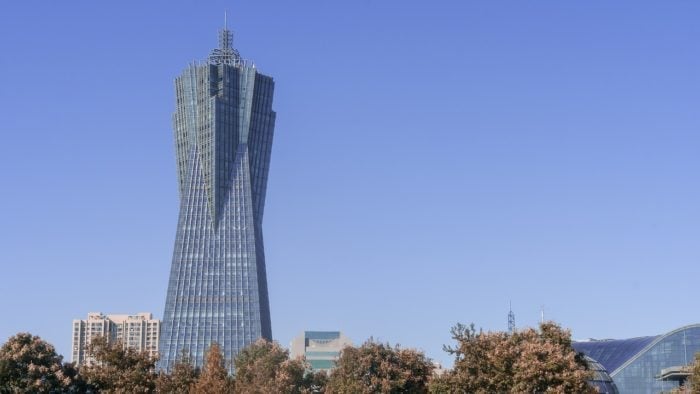 Hangzhou is most famous for its West Lake area and its stunningly beautiful Longjing Tea Plantation. It is also home to many restaurants and parks and shopping centers to fill your nights and weekends.
Additional popular cities for expats to live in include Shenzhen, Suzhou, Qingdao, Tianjin, Xi'an, Chengdu, and Wuhan. Each of these cities offer beautiful scenery, fun night markets, large shopping malls, cultural areas to learn about Chinese history, and groups of expats to make friends with.
Part Two: Moving to China
Flight Options
There are multiple flight options going into China. Perhaps the most popular is Delta, which flies straight from Seattle, Washington to Beijing. I have also taken Hainan Airlines from Los Angeles, California into Changsha, China, and then took a connecting flight to Shanghai. Hainan is one of China's biggest airline companies, and it was just as comfortable as my Delta flight.
Flights to China often go on sale. Although they can be over $1,000 USD during holidays, I have seen flights as low as $350 into China from the United States during spring months. If your time of arrival to China is flexible then I recommend waiting to secure a flight deal. I have never paid more than $600 for a round-trip ticket to China.
When buying flight tickets to China, I usually Google flights and then toggle my potential departure date and which airports I can leave from in order to find the best deal. I also check prices each day to look out for deals. You can sign up for email subscriptions from companies such as Pomelo who send out daily emails about international flight deals.
One thing to be aware of is layover times. Sometimes it may be better to pay extra for a flight to cut out a 24-hour layover in a foreign city.
Generally, a flight from the Western United States is going to be cheaper and quicker, as the airplane will simply cross over the Pacific Ocean into China and take about 11 hours. Flights from the Eastern United States cross over Europe into China and therefore will have a longer flight, 18 hours, as well as more layovers.
Bringing Necessities
You want to bring important items with you as well as items that cannot be easily bought in China. These include:
Medications
Electronics
Office supplies
Clothes for taller or larger people
Car seats and highchairs
Books
Special food items
Beauty and cosmetic items
Sunscreen (China's sunscreen often bleaches the skin)
Deodorant (Most Asian people do not have body odor and therefore deodorant is hard to come by and expensive in China)
Plug adapters and converters (China's plugs are the same as Australia's)
Other items are cheap and accessible to get in China, such as:
Furniture
Beauty and cosmetic items if you are not dedicated to a specific brand
Toiletries
Clothing and accessories (I bought most of my clothes at H&M in Shanghai)
Important Documents to Bring
Your passport with your visa inside, plus photocopies.
At least 200 CNY cash to pay for food and taxis.
Credit cards
Debit cards
Insurance cards or information
Student I.D. to get discounts at attractions
A copy of your offer of employment, invitation letter, or admission to a school that you used to get your visa
Medical record
Bringing a Pet
Bringing your pet to live with you in China is possible, but there are many steps that need to be taken. Only one pet, a dog or a cat, is allowed per traveler, and it is advised that you pass through a major international airport when going into China to ensure your pet's safety and that protocol can be properly followed.
The first step is to get your pet microchipped and vaccinated with proof of vaccination shots. Next you need to fill out a health certificate document for your pet. You will then need a color copy of your passport with your China address and contact info on it. Then you will need a color photograph of your pet to go with its documents. You should also notify Chinese Customs that your pet is coming to China with you.
Once you arrive in China with your pet, you will need to take your pet, a fee of 280 CNY, and its documents to the Animal & Plant Quarantine Office (CIQ) at the airport. Your pet will be required to complete a quarantine in the CIQ-designated facility. Once your pet is released from quarantine, you can pick up your pet and register it with your local police.
Using Your Phone in China
You need to prepare your phone for use in China before you arrive. In order to use a Chinese Sim card, you need to have an unlocked phone. If your phone is registered with a carrier company then you need to contact them on how to get it unlocked or else buy a new phone that is unlocked.
Because of the Great Firewall of China, you will not be able to access some Western apps or websites unless you have a VPN. Although it is possible to download a VPN after you get to China, it is much easier to do it before hand so you do not have to circumvent China's internet laws.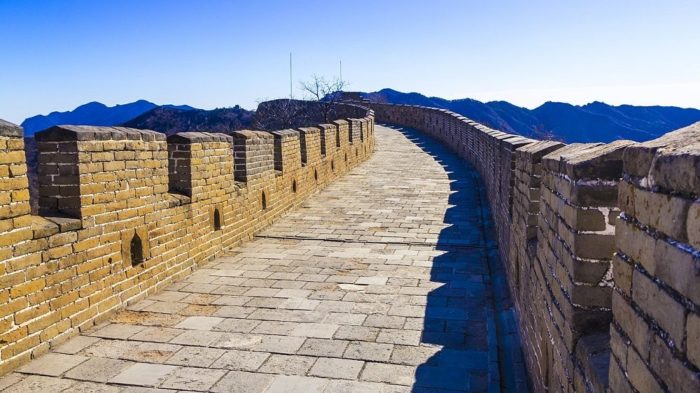 The two most popular VPNs used by expats in China are Astrill VPN and Nord VPN. The best thing you can do is to research. Although free VPNs work fine, they often sell your data in order to cover their costs.
Once you are in China you will want to immediately pay for a sim card, but if you want to be able to use data and talk and text right when you arrive then you should buy a prepaid Sim card. You can buy one online and pay for 2 GB of data and 100 call minutes to hold you over until you can make it to a Chinese phone provider.
You will also want to download VPNs on any tablets or computers you will be bringing as well.
While you are preparing your phone for China, go ahead and download DiDi. It is an app similar to Uber and Lyft that will find you rides all over China. However, my favorite function is that not only does DiDi provide ride sharing services, it will also hail a taxi for you for which you can then pay in cash. DiDi records the audio of all car rides and has easy-access buttons to call the police or your emergency contact so that you can ensure you are protected during your ride.
Movers in China
If you are moving to China for less than a year then it is advised to stuff as much as you can into your luggage and pay for excess bags at the airport. If, however, you are staying long-term or would just rather have more of your items and furniture with you, then there are moving companies that are happy to help you out.
Schumacher Cargo Logistics has over 40 years of experience helping expats move their belongings to China. Simply fill out their online quote form and they will be able to help you move to any major city in China.
Part Three: Settling In
WeChat
WeChat is China's number one mobile app. It is used for literally everything in China. It is used for text messaging, social media, online shopping, and even paying bills.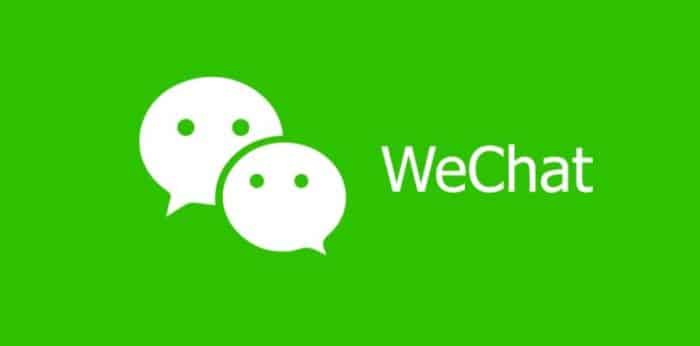 WeChat's messaging system is simple. You can add a friend by scanning their QR code or else putting in their user ID number. You can create and join groups to chat in. In addition to joining chat groups with friends and coworkers, you can join groups such as expats who like to play basketball on the weekends, church groups, and travel groups.
Each Chinese city will have dozens of different groups that you can find and join to meet other people with the same interests as you to do activities together.
Once you get a Chinese bank account, you can link your card to your WeChat and use it to pay for food at restaurants, groceries, and delivery services. Even tiny street vendors selling fruit will have a WeChat QR code for you to pay them.
Some apartments will have an option to pay your rent and utilities via WeChat.
You can find realtors to rent a new apartment, businesses to buy their products, and travel services to schedule a tour with.
In essence, if you are planning to move to China then you need to download WeChat on your phone right away. Once downloaded on your phone, you can also download it onto your tablet or laptop to sync with your phone.
Looking for a Home
If you need help finding an apartment or house to live in Beijing or Shanghai then you can check out http://www.thebeijinger.com or find agency here.
Under The Bejinger's classifieds section you can find hundreds of apartments for rent or sale, as well as bigger villas or houses to rent. There are even people there seeking a roommate if you are traveling to Beijing alone and want to save money and make a friend.
Ziroom is a popular website to find housing in China, although the website is in Chinese. If you cannot read Chinese then you will need to find someone to help you translate the page. Ziroom lists available housing for Bejing, Shanghai, Shenzhen, Hangzhou, Nanjing, Chengdu, Wuhan, Guangzhou, and Tianjin.
Finally, you can find a good realtor through word-of-mouth. If you are able to make contact with expats already living in China, or if you decide you want to change apartments after moving there, many realtors have a WeChat link that their former clients would be happy to share with you.
The usual rent period is 12 months, with an option to renew for a second year.
Security deposits are generally about two to three months' rent. A down payment for one month's rent is also usually required.
At any place you live, you need to register yourself with your local police. At nicer apartment complexes the landlord will do this for you. You also need to register any guest who stays with you who is not a Chinese citizen.
Finding Work
The Beijinger is also great websites to visit to find opportunities for work. Most jobs available for foreign expats in China are to teach English either as a private tutor or in a school classroom.
However, there are plenty of other exciting job opportunities in China for foreigners.
Another way to find jobs in China is to look through typical job-search websites such as Glassdoor, LinkedIn, and Indeed.
Opening a Bank Account
Opening a bank account is available to long-term residents of China. If you plan to live in China for only three months then don't be surprised if you show up to a bank only to be turned away.
Having a Chinese bank account is crucial to Chinese life. You cannot sign up for WeChat pay, pay for DiDi rides, or use Alipay unless you have a Chinese bank account.
The most popular Chinese bank is ICBC – the Industrial and Commercial Bank of China. Their ATMs and branches are everywhere.
Other reputable Chinese banks include ABC (Agricultural Bank of China), China Construction Bank, and China Merchants Bank. You will want to choose a bank that is close to you since your bank account will be tied to that specific branch.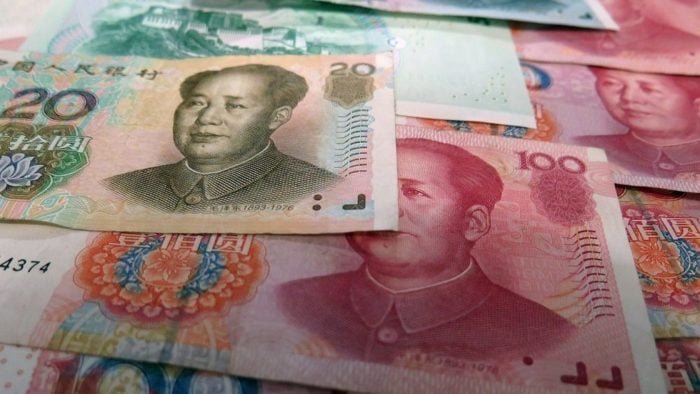 Opening a Chinese bank account can take a few hours – maybe even a few days. So make sure you plan enough time in your day to fill out the paperwork.
You will need a passport, a Chinese phone number, and possibly your proof of residence or work permit/student ID.
When you go into a bank, if they do not speak English then you will need to say to them, "Wǒ xiǎng kāi yī gè yínháng zhànghù" which means, "I would like to open a new account." Conversely, you can type what you want to say into your phone, translate it to Chinese, and then show them your phone. To make things even smoother, you can bring along a translator.
Most banks should have an English version of their application for you to fill out.
As long as you have proof that you are residing in China for more than a few months and have a copy of your documents then you should have no problem opening up a Chinese bank account and enjoying its use.
Taxation
Although you live and work in China, you most likely still need to pay taxes to your home country.
There are many things to consider when filing taxes in China, and there are websites who can help you make sense of it and walk you through the steps.
H&R Block has a resource for expats from countries such as Australia, Canada, the United States, and the United Kingdom to pay taxes in China. Their webpage gives plenty of tax information and will help you file your taxes.
If you are an American then Greenback Expat Tax Services can also help you file your taxes.
Schooling Options
If you are bringing children to China who are school-aged then you need to consider where you will take them to school.
Although public school is free to Chinese citizens, foreign students need to pay tuition fees. Public schools in China are also taught in Mandarin Chinese, so your child will need to be proficient in Chinese before they attend in order to understand the curriculum.
There are plenty of private and international schools for expat children to avoid the language barrier of public Chinese schools. These schools are popular in expat-heavy cities such as Shanghai, Guangzhou, and Beijing.
They also have more qualified teachers and better facilities, and they offer extra-curricular programs such as music, drama, and sports.
Private schools in China are expensive, and annual tuition fees are usually anywhere between $10,000 and $25,000. Private schools are in high demand, and expat children are often put on long waiting lists.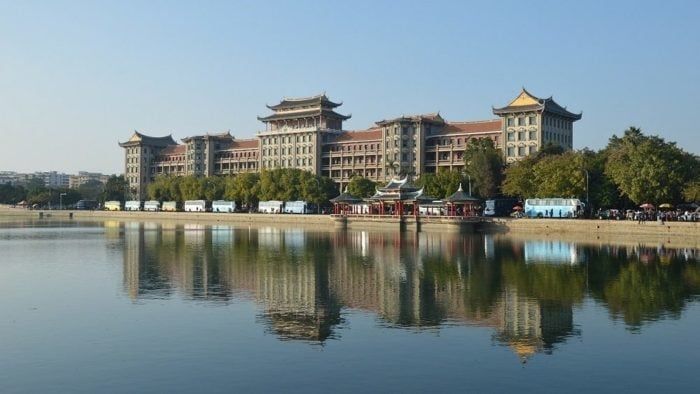 If you want to avoid public schools and paying exorbitant fees for private school, then you can choose to homeschool your child or hire a private tutor to teach them instead.
Once you decide on a city to move to, you can search online for private or international schools in the area and find plenty of reviews for the best schools in the area.
There are also plenty of language schools and universities to attend all around the country. If you choose to attend university in China, be aware that not all Western entities will choose to recognize a degree from a Chinese school as legitimate. It is best to study in China for a year or two, but if you can then you should graduate from a university either from your home country or from a university that will be credible to entities in other countries.
You can visit china-admissions.com to find top Chinese universities to study at, either in English or in Chinese.
Types of Medical Healthcare
Healthcare costs in China vary by city. Healthcare is generally free to the public in China, and in some cases expats can receive free healthcare as well. However, most expats in China choose to take out private health insurance.
For one thing, the service provided at public hospitals in China is inconsistent in quality, and many times you can be waiting in line all day to see a doctor. With private health insurance though, you can go to a private healthcare facility that offers high standard treatment to expats and foreign patients.
When I lived in China, my health insurance was set up by my university through a company they partner with. Depending on the circumstances of you moving to China, you may be able to find health insurance through your school or work program.
Three of the top health insurance providers for expats are Cigna, Allianz Worldwide, and International Medical Group.
For quotes and to compare health insurance coverage in China, you can visit China Expat Health.
Activities
Each city in China has a host of fun activities and exciting adventures to explore, but sometimes it can be hard to know what to do or who to do your activities with. Thankfully, there are websites to help us out.
Time Out Beijing has everything you need to know about events, things to do, restaurants, concerts, bars, and family activities.
Time Out Shanghai offers the same list of things to do in Shanghai.
These two websites also have social media and apps you can download so you can always know what is happening in your city.
There are plenty of Facebook groups and subreddits that you can join for your particular city to make friends. From these groups you can join WeChat group chats to coordinate family trips, weekend getaways, and evening barhops with fellow expats.
Facebook, WeChat, Reddit, and other website forums are full of expats living in China who want to make friends and have fun. These are easy to search and find, and once you do you will have access to all of the news and events going on in your city.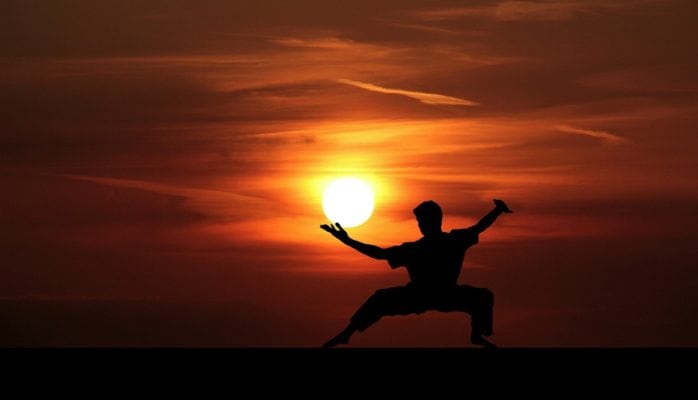 Language
China is the perfect place to learn Chinese. Certain parts of China can be very difficult to get around if you only speak English. During these instances, it is smart to have a language translation app on your phone to communicate with taxi drivers or vendors.
Pleco is the most popular Chinese dictionary. It has a document reader, and it has a vast dictionary. Plus, it is free and has no ads!
WeChat, in addition to being the most important app to have in for communication in China, also has a built-in translator! If you select the plus (+) button on the top right corner, you can select "Scan" and then on the bottom select "Translate." You then take a picture of any Chinese text and it will translate it into English for you.
The Google Translate app will be most useful when you need to say more than a word or two to someone. You can simply input your sentence in your favorite language, translate to Mandarin Chinese, and then either have the Chinese person read it themselves or you can play the audio. Just make sure that it is Simplified Chinese, as Traditional Chinese is not used in China and is harder for them to read.
Many taxi drivers use apps similar to Google Translate to speak into and then play the English audio back to you. In major cities like Beijing and Shanghai, most taxi drivers are used to this practice.
In addition to these resources, there are an abundance of Chinese language schools in China that you can attend. If you ask around in your local WeChat groups, many people will be glad to give you recommendations.
Utilities
As mentioned earlier – most utilities will be included in your rent or else paid through WeChat.
One thing to keep in mind is that China's tap water is not safe for drinking, and it can make you very sick. Therefore, you should always drink filtered water. Bottled water in China is very cheap, or else you can get a filtered water bottle to reduce plastic use. Some people even buy water dispensers with pre-filtered water to use for cooking and drinking.
Showering and brushing your teeth with the water won't hurt you, but you want to be careful never to drink it unless it has been purified.
Social and Cultural Life – Adjusting to China
It can take some time to adjust to China, and the best way to do it is to go out and explore.
China has an abundance of restaurants and street food. At night you can wander around your city and try foods from the different vendors or restaurants. You won't know if you like something until you try it (except stinky tofu – you will know when you smell it).
There are many other nighttime activities, such as visiting a cinema, going shopping at either a mall or along shopping streets, going to clubs or bars, or seeing dance and music performances.
Many Chinese people go out at night to socialize, exercise in dance groups, and eat food.
There are lots of beautiful parks and gardens in China. These parks have pretty trees, rivers, flowers, trails, and sometimes even statues. At night you will see groups of older Chinese women learning dance routines in the plazas near these parks. Parks are a lovely way to explore your new city.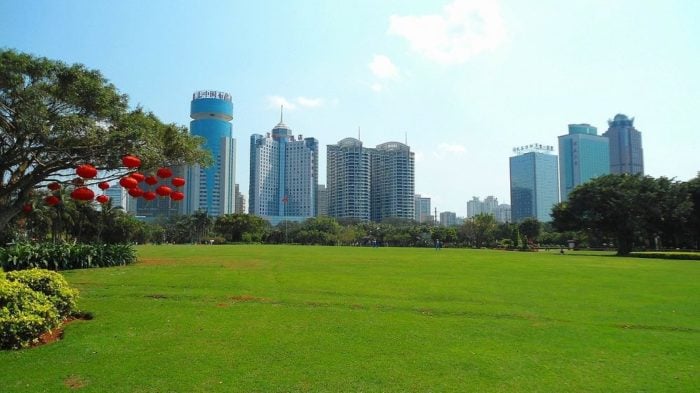 As you wander your city, take the local transportation (it is very easy and fun – I promise), try new foods, and meet new people (many of whom will probably be very curious about you). It will help you make new friends and adjust to your city.
One of the best ways to make new friends and have fun experiences is to join expat groups on WeChat. Once you start chatting with them and joining events, you will make friends and feel more at home being with fellow expats in a foreign country. Many of them will have years of experience living in China and can treat you to foods you have never tried and give you advice on adjusting to your life here.
Part Four: Timeline
The process to obtain your passport and visa can take anywhere from a few days, if you pay for the expedited version, all the way up to a few months. Once you have your visa, all that is left is to pack up your belongings and go! This process can take as little as one month, although extending the process to three or more months is more preferable to ensure you have all of your housing and affairs in order before leaving for China.
Here is a sample timeline to get everything in order:
Three months out:
Obtain a passport
Start looking at airplane tickets. Purchase them if you feel the price is reasonable.
Find schooling for yourself and/or your children.
Two months out:
Get your Chinese visa either in person or pay someone to go in person for you.
Purchase airplane tickets if you haven't already.
If you are bringing a pet – get them a checkup with a vet to ensure they are healthy.
Contact realtors about renting an apartment.
One month out:
Submit a resignation letter for work.
Pack up your belongings and have them shipped to China if you are using a moving service.
If you are bringing a pet – get them microchipped and vaccinated. Prepare their documents, carrying crate, and supplies.
Sell items you are not taking with you or put them in storage.
Sell your vehicle or make arrangements to leave it with someone.
End your rent lease, sell your home, or prepare your home to be unoccupied or else rented out.
Order all needed items online to arrive at least a week before you depart.
Move money to a Visa debit card that you can use in China.
Purchase Chinese currency.
Finalize housing arrangements in China.
Let your bank know when you will be in China so they do not shut off your credit or debit cards.
Be sure to give yourself ample time to acquire any needed items, get the appropriate paperwork to enter the country, and settle your affairs at home. Moving to China does not need to be stressful as long as you plan in advance.
Now, on to You
You have been given information about both the good and the bad parts of moving to China, as well as what to expect as far as the moving procedure. I hope you will make the decision that is best for you, and I hope that decision will be to move to China to experience a whole new world of opportunities and growth. Now, it is on to you. I hope to see you in China!
More related Blogs
Getting Driving License in China
8 Tips for Being an Expat in China
There are many ebooks all about learning Chinese.