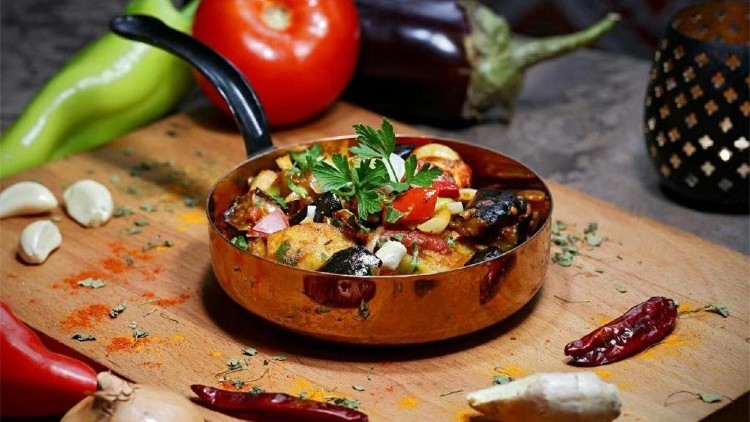 Boxed in around Xintiandi, People Square and the area around Nanjing Xi Lu, this street has always been home to a real mix of day and night venues, but it sometimes slips through the cracks, overlooked for its busier neighbours. While it can be walked in less than five minutes, the number of restaurants, retreats and bars – both fancy and casual – that it crams into its small size will definitely have you coming back for repeat visits.
D.O.C. Gastronomia Italiana
Casual and free of pretension, this charming Italian restaurant is already welcoming enough, factor in its tasty range of traditional wood-fired pizzas and you won't want to leave in a hurry. Especially on a Sunday when the pizzas are buy-one-get-one-free – or on any sunny day really, where you can lounge on the patio with aperitifs and antipasti.
Floatasian Float Spa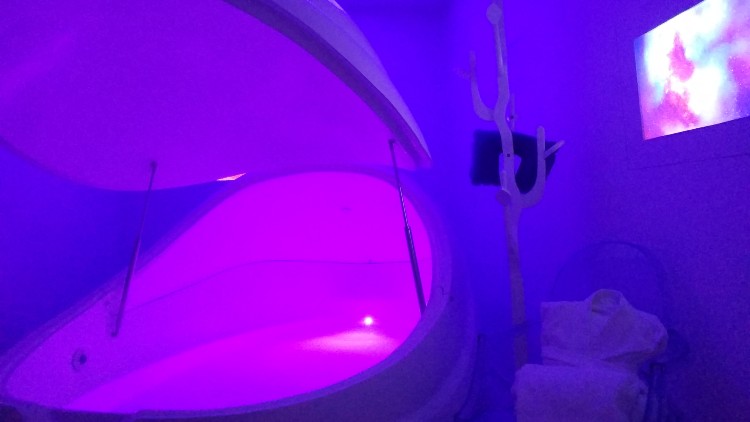 Take me-time to another level in Floatasian's sensory-deprivation tanks where it's just you, yourself and your deep thoughts floating in a futuristic pod. The tanks are filled with Epsom salt and water for buoyancy with touted benefits ranging from unlocking the inner parts of your mind to giving your skin a new heathy glow. If the idea of being encapsulated in the dark for an hour doesn't fill you with calmness, there's the option of playing mediative music to help while you slip into a tranquil state.
Dagu Park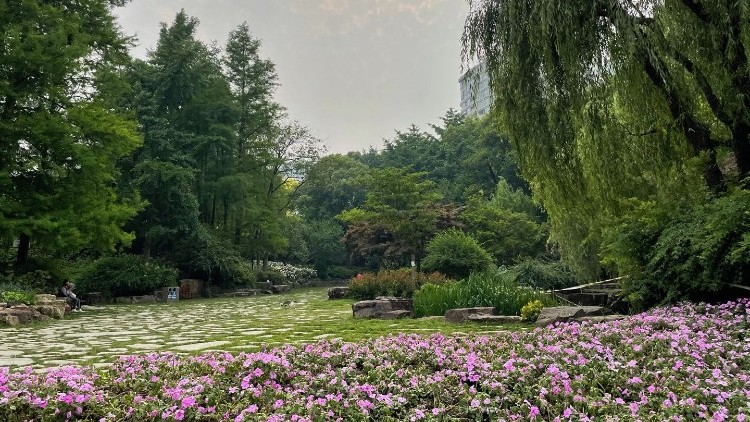 A small square of peace and quiet smack in the middle of downtown Shanghai, this free tranquil park is an easy escape from the hustle and bustle that surrounds it. It's located next to the Yan'an highway, but you wouldn't realise it when wandering around its tree-lined walkways. It's never particularly crowded so there's plenty of secluded spots and unoccupied benches that are crying out for you to start that book you've been meaning to read.
Address details: 391 Dagu Lu, near Chengdu Bei Lu.
Bar X.Y.Z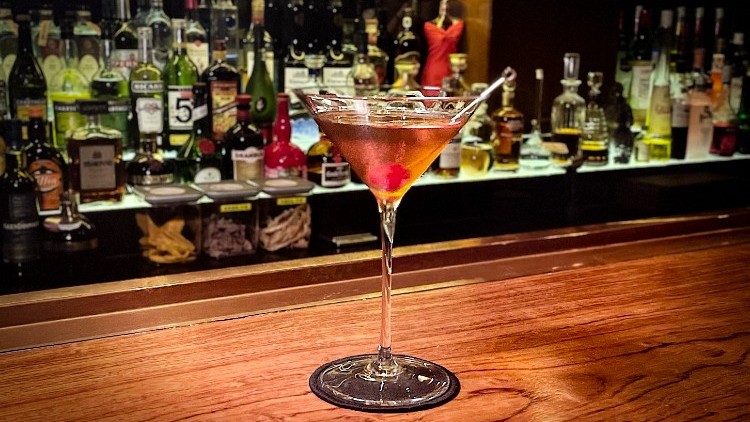 Forget fruity, made-for Instagram libations, this Japanese whiskey bar is all about appreciating the classics in their most simple, expertly made form. It's a serious drinking den set to a soft jazz soundtrack where the bartenders wear suits, supply you with more peanuts than you need and craft mostly old-school cocktails from your preferred base spirit – gin, vodka, rum, whiskey and more. Speaking of whiskey, the menu has a section dedicated to the good stuff.
Yu Li Xiang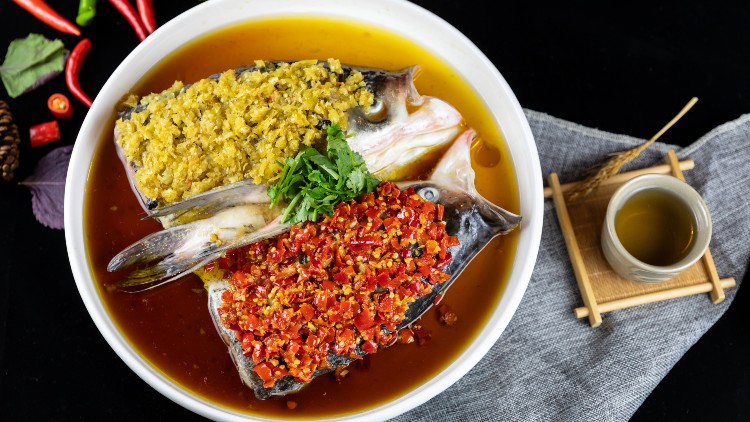 If you're familiar with the Jingan location of this no-frills Hunan joint you'll know exactly what you're getting yourself into when you come here: a medley of the province's signature dishes executed in typically fiery fashion, like the steamed fish head caked in chilli peppers or fire wok spicy shrimp that's given the same treatment. While knocking back Tsingtaos is proven practice when it comes to handling the heat, the restaurant's super-refreshing (and strong) cucumber martinis also make a great alternative coolant.
Masala Art
Masala Art's normally one of the first names on the city's lips when it comes to contemporary Indian Cuisine and its dishes showcase the region far more than just the restaurant's namesake spice – you'll find a near encyclopaedic list of curries and other subcontinental specialties on the menu. Though if that overwhelms, there are thali platters with crowd-pleasers like paneer and bhajis or lamb rogan josh and pieces of boneless tandoori chicken to be sampled together in smaller portions.
The Hop Project
The Hop Project has long been a place of solace for the beer-obsessed escaping the office on a Friday (or any) evening – largely because of its neighbourly feel and friendly clientele who become very chummy after a few. There's a solid list of local craft beers both by bottle and on tap, with occasional tap-takeovers from breweries like MingRi, Jing-A or Witchcraft. If you need to line your stomach, the food menu features 15 Co-Cheese grilled cheese sandwiches, any of which will do the trick.
Kicks Town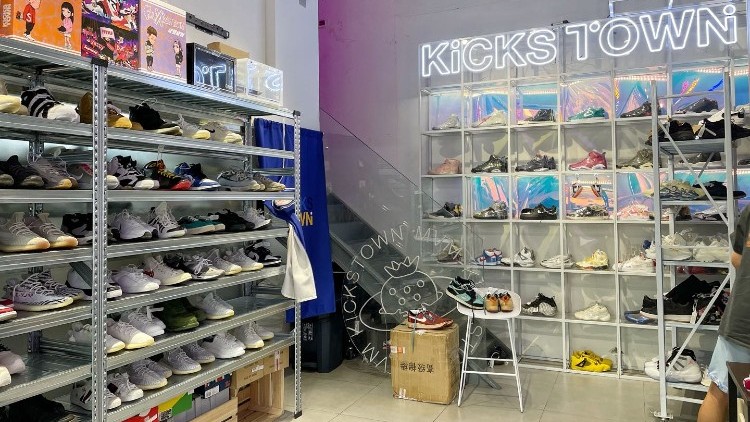 When your shiny new suedes, whites or off-whites inevitably get a little roughed up after a quick test run around Shanghai, Kicks Town is a good a bet as any to bring them back to life. The shoe-care chain's prices start from 79RMB and they'll have your shoes looking good as new and back to you within a few days.
Venue details: Room 101, Bldg 5, 288 Dagu Lu, near Chengdu Bei Lu.
Dong Tai Xiang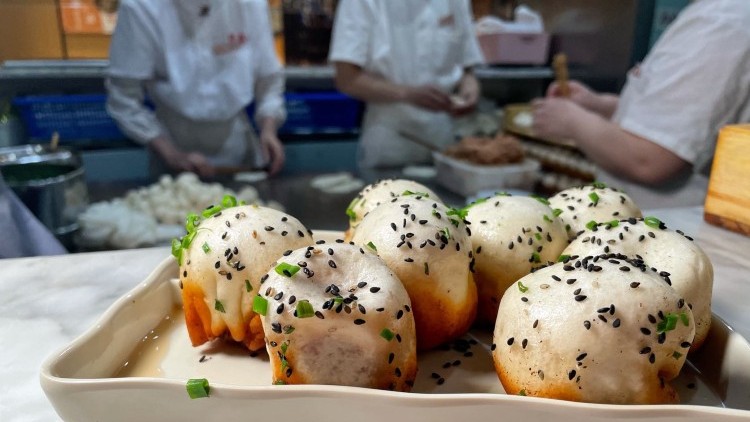 With roots going back a hundred years, Dong Tai Xiang's become a celebrated spot for cheap dumplings and more traditional Shanghainese eats any time of the day – it's open 24 hours. The real claim to fame is the shengjianbao (four for 6RMB, eight for 12RMB), pan-fried and impeccably crispy on the outside while soupy within, but other menu mainstays like the sesame paste wontons and scallion oil noodles are also worth a shoutout.
Subconscious Day Spa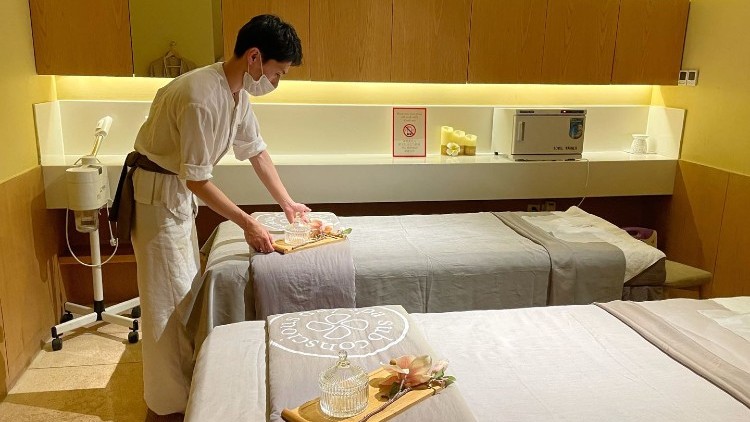 Step into a realm of total relaxation at this long-time Shanghai favourite for giving your body a good ol' fashioned pampering. The spa offers holistic services of all kinds including massages, facials, manicures, yoga and more. After an hour or two immersed in its soothing environment of essential oils and scents of burning incense, you're pretty much guaranteed to leave a figure of zen.
Park 91 Pub
The admirable collection of scarves, team emblems, shirts and memorabilia that hang from this sports bar's walls will give it the nod of approval from most football fans. Quirks aside, the important thing is that it shows the sport, which it does on all seven of its screens (you can also make specific match requests). If the game on the telly doesn't bother you, create your own competition through the darts boards, a foosball and pool table that make up the rest of the venue.
Arena Luxe
Is it a cocktail lounge? Sports bar? Café? Well, technically this ambitious Hong Kong import can be all three depending on the time and mood of day. When the sun's shining, the front deck is a decent place to chill over a coffee. Come nightfall, the first floor turns into a swanky sipping lair that serves up very visually appealing drinks, while upstairs you'll encounter something entirely different – a sports-centric space dominated by TVs, pool and a beer pong table.