Sometimes, even in a place as awesome as Shanghai, the real world just doesn't cut it. Thank goodness for virtual reality, then. Getting away from the crowded streets is as easy as slipping on a fancy headset at a virtual reality arcade.
Granted, getting your own VR setup at home is easier than ever before, but maybe the price is still too much of a splurge-spend for you, or your apartment doesn't have enough space to keep you from walking into walls. Maybe you just want to try before you buy. In other words, VR arcades still have a reason to exist.
Around Shanghai are a slew of spare office spaces and apartment blocks converted into game rooms where you can pay by the hour to plug into the Matrix yourself. Since the VR craze has cooled a bit in the last year, these barebones VR arcades have outlasted the fancier joints, like Star Core VR. If you can get past the sometimes dingy or hard-to-find locations, Shanghai's virtual reality arcades definitely promise an unconventionally fun evening.
Most locations will feature the same software and game selection: an extensive library of English and Chinese games that range from zombie killing to skiing to archery. Standouts included BeatSaber, an addictive rhythm game where we slashed blocks in time to music in a cross between Star Wars and GuitarHero, and Tilt Brush, a trippy art package that allowed us to draw patterns and shapes around the room in 3D space.
Part of the fun is, of course, watching friends stumble through a virtual world from the outside. And with all the action displayed on TV screens, filming each other getting jump-scared by virtual monsters makes for quality video clips.
MacHouse VR Arcade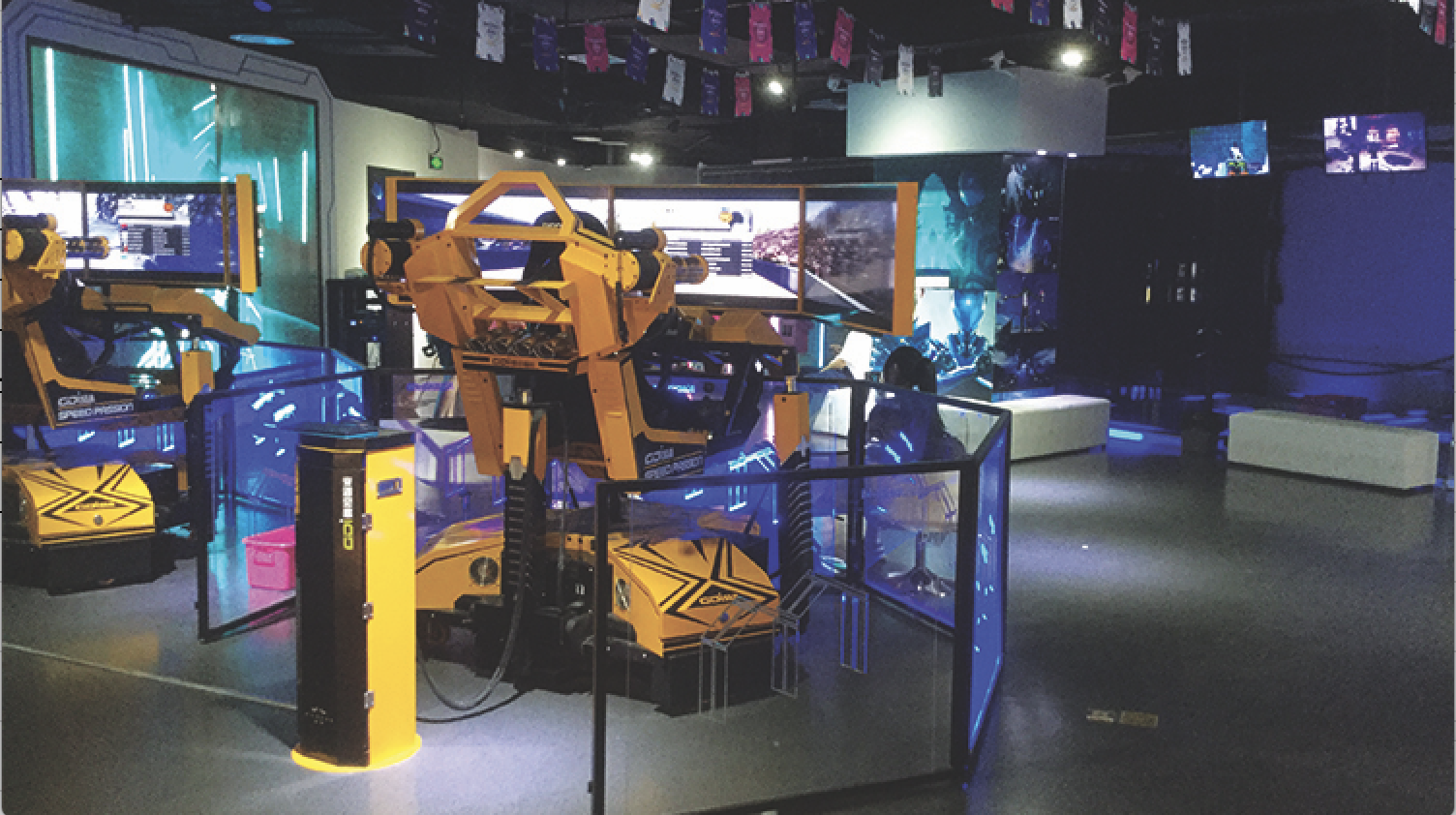 Located inside the massive Joy City shopping mall, MacHouse is one of the last mall-based VR arcades still open. It offers a glitzy take on a classic video game arcade experience. The arcade has several stations with VR consoles and a catalogue of around 20 games – of note is a racing game played on a machine rigged to move and rotate as you drive. Staff are readily available and helpful in setting up games and giving instructions. MacHouse does, however, charge per round played – poor value when some games only last around ten minutes a session. Still, it's an accessible introduction to virtual reality with a fun arcade-y vibe.
Price 45-99RMB per game.
Chuangyi Zhigu VR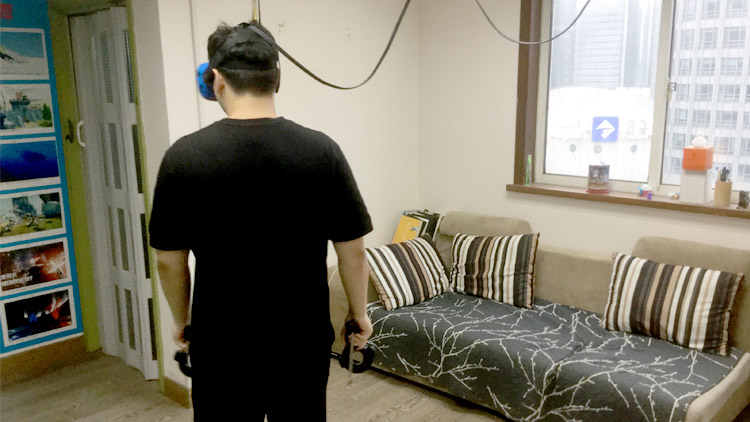 Chuangyi Zhigu is hard to find – the apartment it's in is tucked away behind a dusty storefront under construction, and you might get nervous heading up to the shop through the dimly lit lobby and dingy elevator. Although the location is a little drab, each VR console is set up in a separate room enclosed by blinds and sliding doors, affording some welcome privacy not always available at other locations. The owner will leave you to it but is close by to help with setting up games and offers refreshments throughout your session.
Price 98RMB per hour (weekdays), 128RMB per hour (weekends).
VR Better
VR Better is one of the more polished apartment-loft-turned-game-rooms – sci-fi themed paintings and posters spruce up what otherwise would've been a plain apartment and give it an endearingly geeky feel. The shop staff are friendly and helpful, suggesting a number of games and talking you through the more confusing games. There are also soft drinks and snacks available for free, which is a nice touch.
Price: 100RMB per hour (weekdays), 128RMB per hour (weekends).
Qingxing Mengjing VR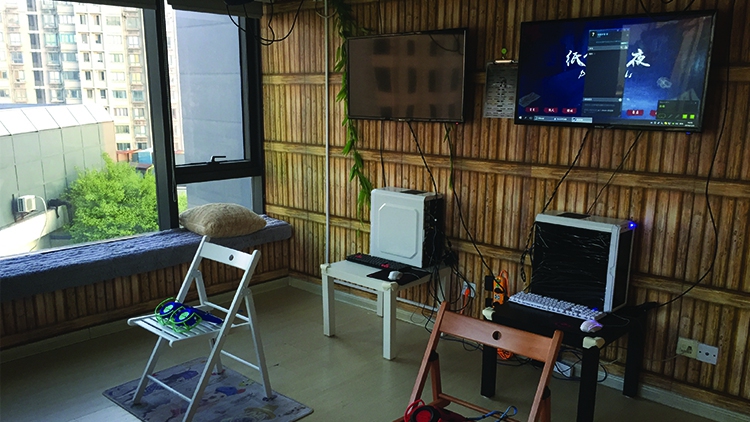 This is another game room that's pleasantly tidied up, with faux leaves and wood decorations livening up a cosy apartment. Staff proudly brag that the shop's headsets are the newest released, though it's hard to tell how much difference that makes while playing games. This is regardless one of the more comfortable locations, though its location out near Shanghai West Railway Station might be too far for some.
Price: 87RMB per hour (weekdays), 138RMB per hour (weekends).