Current Location:
This Article
Since its establishment in 2000 by local artist Xue Song, the M50 contemporary art district at 50 Moganshan Lu has become one of the city's best-loved spots for a bit of creative perusing. However, set within a labyrinth of restored factory buildings, the district can be confusing, and we've lost count of the number of times we've heard someone say, 'I went to M50, but I couldn't really find anything'. Well you're in luck, because we're here to give you the lowdown on where to go, what to see, what to eat, and everything else you need to know to make the absolute most out of your day at M50. Let's go.
Three of the best
It's why we're all here – the art. There are loads of galleries at M50, and it's hard to figure out which are potential potholes for your wallet and which offer quality art on the cheap. We've got you covered. Pick up an M50 map inside any of the main galleries, and then head to these three for the perfect taste of what the district is all about.
Chronus Art Center
Building 18, 11am-6pm Wed-Sun
This non-profit creative gallery-cum-research-centre is constantly churning out unique and fun exhibitions. The shows are usually free (or near enough), and having hosted events like the infamous 'Smell Dating' back in 2016 – where visitors found dates based on the smell of their sweat – it's your best bet for some interactive and quirky art.
CAC's first exhibition of 2017 is Polar [mirrored], a collaborative project by Slovenian theatre and radio director Marco Peljhan and German artist and musician Carsten Nicolai. The exhibition, on show from March 18, sees the creators present a series of sci-fi fantastic objects, including a cloud chamber, high frequency radio receivers and Geiger counters, aimed at questioning the relevance of the audience and prioritising the art as an autonomous subject in an infinite universe.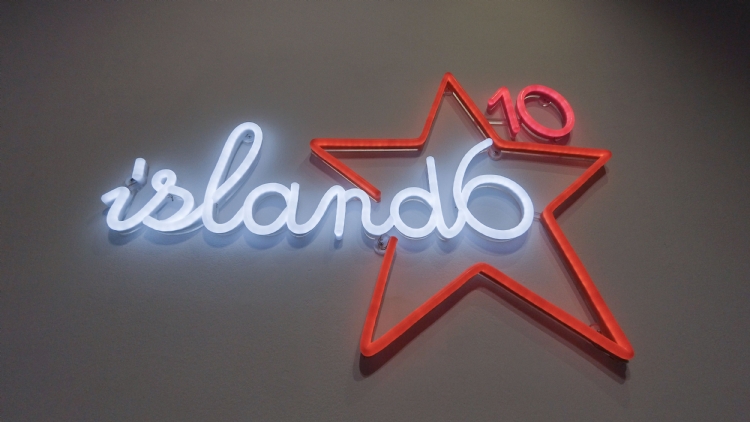 Island6
Building 6, 10am-7pm daily
If interaction and quirk are what you're after, you'd better check out the Island6 digital collective, who have been based in the heart of M50 for over ten years. The group display wacky multimedia artworks, with neon, LED and downright unclassifiable creations served up with a side of sass and some tongue-in-cheek sarcasm.
The gallery is free, and the gang are also known for throwing kickass opening parties.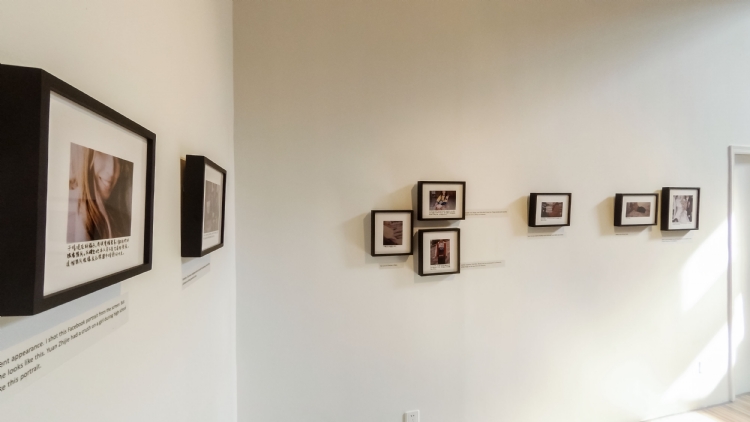 Vanguard Gallery
Building 4A, 11am-6pm Tues-Sun
For some art that's less likely to answer you back, Vanguard is another free gallery, offering impressive paintings, prints, photography and more from a host of exciting Chinese artists. For 2017, Vanguard Gallery sees three exhibitions by young solo artists Zhu Changquan, Yi Xin Tong and Tang Chao, with a focus on new media and conceptual art. The first exhibition of the year by Shandongborn Zhu Changquan aims to analyse daily behaviours to reveal what he coins 'the rule of daily life'.
Coffee break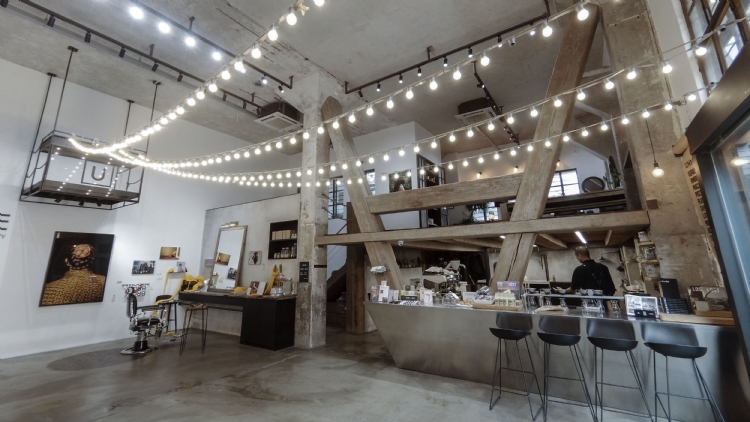 If all that art leaves you thirsty for a place to sit and reflect, UNDEF/NE is your go-to café for brilliant coffee (25RMB for an Americano) and a killer chocolate brownie (30RMB). On a busy weekend you're likely to find yourself surrounded by artistic youngsters typing on MacBooks and trying to snap the perfect WeChat moment against the fairy lights and exposed brick panelling. The coffee is arguably some of the best in the city, and the team behind the café regularly host art and performance exhibitions of their own, in collaboration with local creatives.
Cheap eats
M50 itself is a bit short on eats (unless you're down for filling up on chocolate brownies), but you can get decent food at reasonable prices at Bandu Cabin. There's a nice outside space for sunnier days and a menu of noodles, dumplings, drinks and snacks. The restaurant boasts regular live music performances and a relaxed, cheerful ambience. There's also an ice-cream truck in the centre of the M50 courtyard, so you could just skip lunch altogether.
Take something home
If the day's left you feeling inspired by this great creative city of ours (and why wouldn't it?) head to XMJ Photography for beautiful, vibrant prints of Shanghai, including unique phone cases and other accessories. Poster prints for your walls start at 150RMB, and the shop is worth a look for the warm and fuzzy feels alone.
Before you go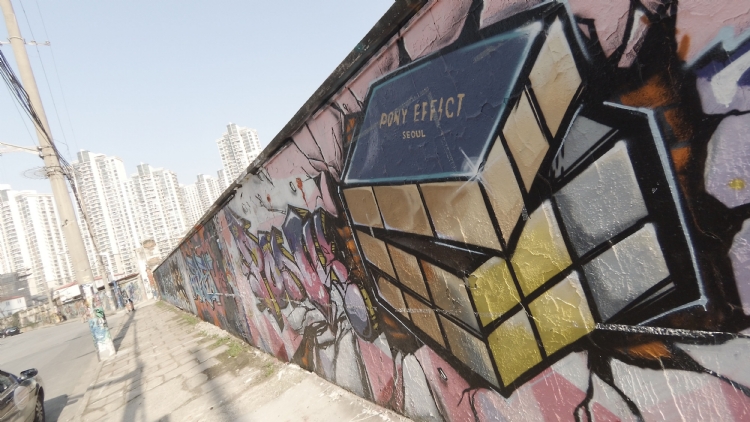 If you went to M50 and didn't take a selfie with the iconic graffiti wall, did you even go to M50? Arguably the most celebrated wall in China (sorry, Beijing) make sure you get your Insta-shot on the way out, and tell your friends how cultured you are (and us too with #timeoutshanghai).