Fuchun Teahouse is tucked away in an alley in Yangzhou City, east China's Jiangsu Province. It's one of those local treasures that's a bit off the beaten path, but has a reputation big enough to keep customers coming in droves.
Established in 1885, the teahouse was simply a flower shop until then owner Chen Buyun introduced a variety of pastries. The place hasn't looked back since.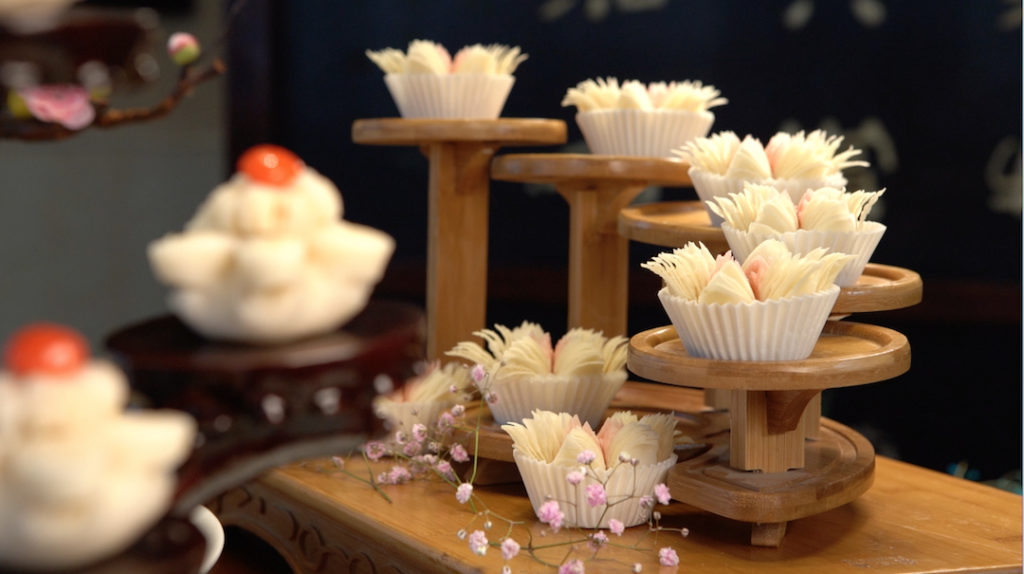 The teahouse was buzzing on the morning we arrived as people of all ages lined up for a coveted seat inside.
At 76 years old, Xu Yongzhen, the national-level inheritor of the Fuchun pastry craft, still has pep in her step as she walks through the teahouse's kitchen and courtyard, and can make pastries with an enviable amount of artistry.
In one of the private dining rooms, I got a firsthand glimpse of the master at work. Xu showed me two of the teahouse's famous dishes: San Ding steamed stuffed buns, or baozi, and thousand-layer cake.
Diced chicken, pork and bamboo shoots are sealed in dough, with each perfectly pleated 28 times. The result is a hot and addictive palm-sized baozi.
If you're craving something sweet, the thousand-layer cake is your best bet. Xu showed me the secret to creating the dozens of flaky layers: fold the dough, fold it again, and again and again, adding plenty of sugar and oil along the way. The result is a subtly sweet treat topped with candied strips of winter melon.
Xu prepared a table with the teahouse's signature pastries, each with vibrant colors and intricately designed.
Pick a pastry and pair it with a cup of Fuchun's self-made Kui-Long-Zhu tea – a blend of Kuizhen, Longjing and Zhulan teas – for a relaxing start to your morning in Yangzhou.
Other related Blogs
The ULTIMATE Chinese Food Tour: Fiery Palace stinky tofu in Changsha