It was bound to happen at some point, wasn't it? A message from your mum appears on your phone screen: 'Hey, we're coming to visit next month! Wait. Do we need a visa? [smiley face] [smiley face] [Chinese flag]'. Whether they're coming from the other side of the province, the other side of the country or the other side of the world, you're going to have to make their trip worthwhile.
You're going to have to play tour guide and you've got anxiety just thinking about it. Lucky for you, we've put together a list of parent-friendly activities you can do to make mum and/or dad's trip to Shanghai a memorable one.
Take them for a view of the Lujiazui skyline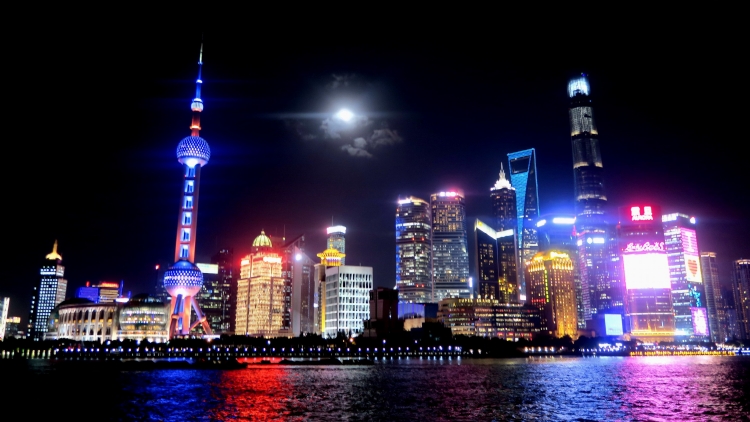 Your dad sent you a stock photo he found on Google Images with the accompanying message 'Want to go here.' A trip to a bar with a roof terrace is an essential stop off on the 'Mum and dad take Shanghai tour 2k17'. Places like The Peninsula, Kathleen's Waitan and POP Bar all offer great vantage points to take in the world-famous view.
Since you're in that part of town, you might as well make a day of it. Show your parents the wonderful Fairmont Peace Hotel – where you can catch Shanghai's oldest jazz band (every night from 7.30). Oh, and don't forget the Willy Wonka-style novelty of The Bund Sightseeing Tunnel. The girls at mum's book club won't believe their eyes when she shows them the video.
Combine a cycle ride around Suzhou Creek with a tour of M50
Hop on a Mobike and head for Suzhou Creek for a pleasant water-side bike ride that you can also combine with a stop to see the graffiti and artworks at M50. Finish your cycle at the Shanghai Post Office and Postal Museum where you can put your feet up in the rooftop garden. 
Find more Shanghai cycle routes.
Check out People's Square and Nanjing Lu
No trip to Shanghai is complete without a visit to People's Square. It's a chance to show your parents just how busy the world's most populated city can be. Even battling the crowds at rush hour is a tourist-worthy activity in itself. With a host of parks, shops, restaurants and attractions around People's Square and Nanjing Dong Lu there's plenty to keep them entertained. Check out People's Park, downtown Shanghai's biggest park, it's a great spot for some people watching – sometimes it's tai chi, sometimes it's dancing, sometimes it clusters of men playing cards or dominoes in the hidden cloisters of the rock gardens. It's also the home of the Shanghai marriage market on the weekends. Hopefully your parents don't get any ideas…
Peruse the Propaganda museum

Lure your parents into the basement of an unassuming Huashan Lu tower block and wow them with a look around one of Shanghai's coolest and best museums. No trip to the Shanghai Propaganda Poster Art Centre is complete without raiding the gift shop, where your dad can get that poster of Chairman Mao that he never knew he needed. Continue to trick your parents into thinking you've become cultured since moving to Shanghai by also showing them round ShanghART Gallery West Bund, Shanghai Urban Planning Exhibition Centre (the one with that cool model of the city) and Shanghai Science and Technology Museum; all great places for a leisurely browse.
Take them up the Shanghai Tower

Mildly impress mum and dad with your knowledge of skyscrapers by telling them that the Shanghai Tower is China's tallest building and the second tallest in the world – behind Dubai's Burj Khalifa. Take them up to the observation deck for a brilliant view of the city or down into the basement and to the food court where they can be underwhelmed by the 'robot waiter' at the Pizza Hut. The Oriental Pearl Tower is also worth your time, including its Municipal History Museum and virtual reality rollercoaster.
Walk around the Former French Concession

'So this is where all the French people live?' your dad asks. Well, not quite. The FFC is packed with cafés, boutiques and restaurants in the delightful surrounds of the former French settlement. The hidden French Concession walk starting at Shanghai Library metro station is another great parent-friendly activity that allows you to stroll the FFC's tree-lined streets and lanes while uncovering some of the area's hidden gems.
Eat some proper Chinese food at Din Tai Fung

If they've never been to China before, there's a high chance that the majority of the Chinese food that your parents have eaten in the past came with fortune cookies, prawn crackers and fries. Take them to Din Tai Fung (various locations around the city) for some top quality dumplings and to introduce them to the legendary xiaolongbao. Di Shui Dong is another parent-friendly, affordable option, while if you're in the mood for extravagance, Shanghainese vegetarian restaurant Fu He Hui made Asia's Top 50 this year. Hopefully mum and dad are treating…
Take them to some of the city's best bars
Shanghai has a bar to meet everyone's tastes. Whether it's hidden terrace bars, grungy dive bars, or bars of international acclaim, you're bound to find somewhere to unwind and have a few drinks at the end of the day. Show mum and dad how refined your tastes are these days with some of the city's best cocktails at the likes of Speak Low, Tour, Shake, EPIC and Union Trading Company. And if cocktails aren't an option, we bet your dad wouldn't say no to a pint and grilled cheese at Co Cheese.
Explore Hongkou District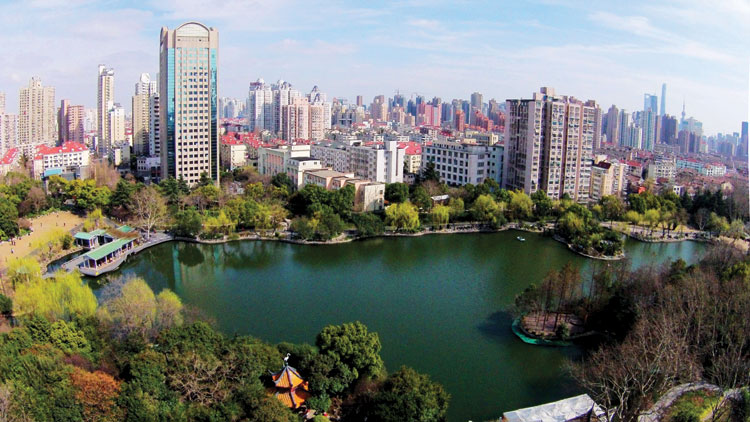 Once home to many Jewish refugees fleeing Nazi-occupied Europe in the mid-1900s (slip this fact into conversation as soon as you arrive to show your parents you mean business), Hongkou is a district found just north of where the Huangpu River meets Suzhou Creek (another parent-impressing fact). Home to Lu Xun Park, the Shanghai Jewish Refugee Museum, Shanghai Shenhua FC and world's highest paid footballer Carlos Tevez (boom, fact) and 1933 Old Millfun, there are plenty of parent-friendly activities to indulge in around Hongkou. Not far from 1933 Old Millfun (former abattoir, current fact) you can check out The Friends Cafe, which is based on Central Perk from that TV series called Friends you may have heard of. Fact.
The best of the rest
There are still so many more things to do and places to see in Shanghai that your parents will love. Yu Gardens, Disneyland, JZ Club, Shanghai Circus World, Sheshan National Forest Park, Shanghai Botanical Gardens, the nearby water towns, massages, you name it. Your parents will love Shanghai.