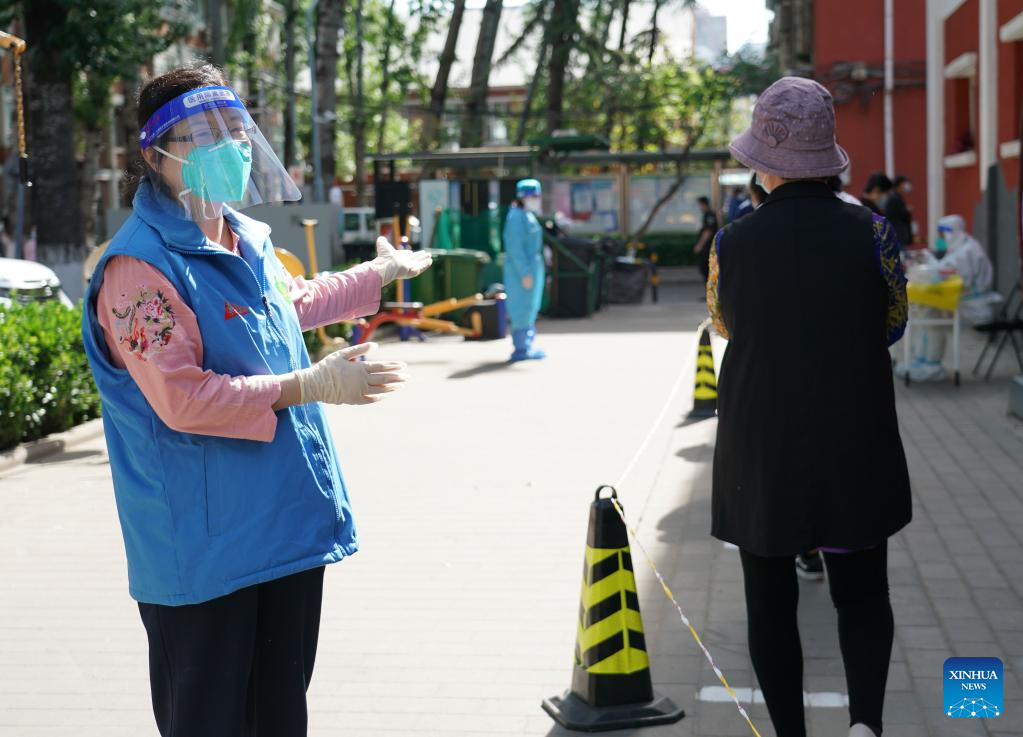 The COVID-19 control situation in Beijing remains intense with new sporadic cases reported at the community level, officials said.
Beijing reported 39 new infections during the 24 hours ending at 3 pm on Sunday, said Pang Xinghuo, deputy director of the Beijing Center for Disease Prevention and Control, at a news conference on Sunday.
"All the cases were reported in controlled zones and have been transferred to designated hospitals for treatment and quarantine," she said, adding control measures have been in place in relevant areas and for people they had close contract with.
These cases have increased the total infections in the latest outbreak, which started on April 22, in the capital to 727, she continued.
"The virus control situation remains grim. We should unswervingly stick to the dynamic zero-COVID policy," she stressed.
Li Ang, deputy director of the Beijing Municipal Health Commission, said five tubes, each of which contains samples from 10 people, tested positive on Saturday as a new round of three-day mass nucleic acid testing began in the capital.
Chaoyang and Shunyi districts each contributed two of the tubes. The other one was from Fangshan district.
A total of roughly 15.5 million people were tested on Saturday, Li noted.
To date, eight rounds of mass testing have been rolled out in the capital, which helped find 60 tubes with positive mixed samples, he said. The approach has played an important role in preventing the virus from spreading.
New cases at the community level pose the greatest risk for COVID-19 control, said Xu Hejian, spokesperson of Beijing municipal government.
Stressing that controlling and treating every confirmed case once detected is the best solution to curb spread of Omicron variant, he vowed quick responsee to every newly-found case.
"Locations and people with risks should be identified at the earliest time possible," he emphasized. "Not a single location should be missed. Not a single person should be overlooked."
There should be speedy response in all procedures in virus control work, he continued.
Yang Beibei, deputy head of Chaoyang district government, said employees of all institutions in the district have been asked to work from home instead of going to their offices, no matter they live in the district or not.
The operation of all enterprises in the district has been suspended unless it's related to people's livelihood, she added.
By CHINA DAILY