THE LINKEDIN METHOD FOR FINDING A JOB
"IF YOU WANT THE job, it's yours," my future boss told me over the phone. After four years of applying to non-teaching jobs in the United States and four years after my college graduation, I had my first full time US salary job. And it was in China.
The Job Search
I'd spent the last several years teaching English in China, and despite the cushy life it afforded, I didn't plan to be an English teacher forever. The ideal job, I had always thought, would be to work at a company that works with China and be sent to China with a US salary.
Like many college graduates in the United States who graduated around 2007, I'd had little luck finding jobs on Indeed, Craigslist, and Monster. Aside from the auto-generated email once a position had been filled six months later, I would very rarely hear back about a job. In all those years, I had two phone interviews, and screwed up another interview because I'd told the interviewer that my dream was to have my own business one day and she therefore saw me as the competition.
Because my success rate was so low, I decided I needed a change in tactics. One day, I suppose because I had failed to get a job for so many years, I suddenly got smarter about the whole process. I realized that many positions are probably not advertised and that I had a much better chance of getting a job if I knew someone who was looking to hire an individual like me. That meant that if I could just find the right person, who happened to be looking to hire someone with my skill set in the near future, I'd have a better chance of being hired than applying to online job postings for positions that probably eventually get filled by someone with better connections anyway or are not paid much attention to.
How to "Apply" for a Job
"You seem like a really cool dude, Nick."
I was making great progress. The vice president of sales at a successful
international business that had offices in three countries, including China, had referred to me as a "cool dude" near the end of our 30-minute Skype conversation.
"Do you know what you'd even do here?" he asked me, referring to how I would help their company. Under normal circumstances, a phrase like this would frighten me, but judging from his tone of voice, he was actually thinking of ways I could help their company because he thought I would be a valuable asset.
Never apply to a job again. You will find the job you want much, much faster doing it the way I now do it. The following section is about how to secure a job in China using LinkedIn. There are many other ways you could secure a job without LinkedIn or in your home country so pay attention to the principals.
Finding a Job Using LinkedIn
Companies want to hire you.
That is, the right companies want to hire you. The beauty of LinkedIn is
that it allows you to connect with the people in these right companies that want to hire you. Once they connect with you and you charm the heck out of them, they will probably want to hire you, even if they do not have the perfect job in mind for you yet. Many small and medium-sized companies are hiring lots of people, and once you are on their radar, you will be one of the next people picked for an interview.
The first step is finding the right type of company.
Think about your skill set and what type of company you want to work for. Think about the types of companies that would want to hire you. For me, this was a foreign company that had a presence in China. I wanted to be their "China Conduit": someone who got along well with the people and was able to bridge the cultural and linguistic gap. The important thing here is to think about what skills you have to offer a company.
Search by company on LinkedIn using a keyword (I used the word "China") to find companies related to what you have in mind and filter by size of company. I like to look at smaller companies of 200 people or less because they probably do not have the bureaucracy of larger companies and would be more flexible in the types of positions that they create. This doesn't mean that this tactic won't work for larger companies. Once you find a company, read their profile and take a look at their website to confirm that they actually do something you think would be interesting or that would fit you.
Now look at all of the employees of that company on LinkedIn and look for someone who would be able to do the hiring: a director of some kind, a human resources person, a CEO, or owner are all good choices. Try to find their personal email address on their profile page near the bottom. If you cannot find it, you can send them a message on LinkedIn but you will need to pay for this service. Otherwise you can also look for an email address on the company website to send it to. Look for an info, HR, or marketing email address. The initial email addresses I used to find two jobs I was ultimately hired for were both info email addresses.
Send a short message to the person or company telling them how you could help. Focus on their needs but let them know all about you at the same time. Here is the message I sent back in 2011:
To Whom it May Concern,
Hi my name is Nick Lenczewski, and I found out about <Company Name> through LinkedIn. I have been living in southern China's Guangdong province for four years. I've spent the majority of my time teaching English to students of all ages and recently started an English training center with my business partner. I speak Chinese proficiently, can read and write, and have HSK (a Chinese certification) certification. My background is in mathematics.
I am returning to the US in hopes of finding a job at a company that deals with China on a regular basis, and was hoping my experience and talents could be of use at <Company Name>.
Please let me know if you have such a need. I attached my resume for your convenience. Sincerely, Nick Lenczewski
You are not "applying" to any job. You are instead making contact with an actual person (we don't want machines as you will likely never hear back) in hopes of creating a real connection. Maybe they have a job for you, maybe they don't, maybe they will make up a job for you, but in my experience if you do this right you will at least hear back from your target fifty percent of the time or more.
The simple act of sending a message will make a big impression as very few people do this. I've done some recruiting in the past and been astounded by the number of applications where people did not even bother to write my name even though it was on the page they were using to apply. This may not seem important, but when you are looking at dozens of applications and there is one that's made an attempt at personalization, it will stick out more than the rest. Make a good impression and keep your message short. You can also attach a resume if you like, but the message is the important part here.
Get Hired
The first time I used this tactic I spent an hour and sent out about five emails in one night. I heard back from one company the next day, and they ultimately hired me six weeks later.
The second time I used this tactic I sent out ten to twenty such emails over the course of a week, heard back from seventy percent of them, and one eventually lead to an interview and job six months later when a position opened up.
It's not a great feeling when you scour the internet for some semblance of the type of job you are looking for only to find one after three hours of searching, apply, and be fairly sure it was never read by anyone. The process I use eliminates a lot of this pain.
Before anyone starts to say, "Well you were lucky because you can speak Mandarin that's really valuable!" let me emphasize that I'd applied to many jobs with Mandarin on my resume and in my cover letters. The same goes for my mathematics degree. In my experience, companies aren't interested in majors or that you can learn on the job. They are looking for people who can do the work they need done as soon as possible. They are looking for applicable skills and experience, not knowledge. If you can show the right person that you know what they're doing, you know how to help them, are easy to get along with, and are reliable, you're eighty percent of the way towards landing a job.
You may not be able to speak great Mandarin just yet, and maybe you've never lived in China before, but I guarantee there are people with no Mandarin or China experience that have landed good jobs in China. The important part is to use the principles outlined above and the tools at your disposal to land your ideal position in China (or anywhere for that matter).
Traits Foreign Companies In China Look For
Your most important asset when looking for a non-teaching job in China is not your language skills or your cultural understanding. While these things definitely help, the most important thing foreign companies look for is a core competency. You need a core competency to find a non-teaching job in China. This could be something related to finance, trade, manufacturing, engineering, management, or computer programming among many others, depending on the company. After you have this core competency, an employer will also consider your linguistic and cultural understanding capabilities, but these are not as important as the skill of doing the work that needs to be done.
INTERVIEWING
"Hi Nick, I spoke with the hiring manager about you and he would like to interview you. Can you come in for an interview?" This was the recruiter from Nstarts Consulting, a recruiting company I had made contact with online in order to see what types of non-teaching jobs I could get in China.
A few days later, I took the bus from Zhongshan, where I was living at the time, to Shenzhen, a few hours away. I found the office of the company I was to interview at in Shekou, a district filled with expats and foreign companies. Amidst the balmy heat and palm trees, I made my way to the office.
Research the Company and Employees
Many people get nervous before interviews and I am no different. However, over the years I have gotten better at them and learned a few things on how to make a great impression without being a fruitcake. I want to share these tips with you below.
Before you step into the room, you will need to do some research about the company and the people there such as your interviewer, your future boss, and your future colleagues. Go onto the company's website and make sure you know what they do. Look at their About Us page, their Company History and Background pages, and where they are located worldwide. Try to find the company in the news and read about current projects and new products. Read the LinkedIn profiles of people at the company or those who have held a similar position to the one you are applying for. Try to get as good a feel for the company and the position as possible.
Ask Good Questions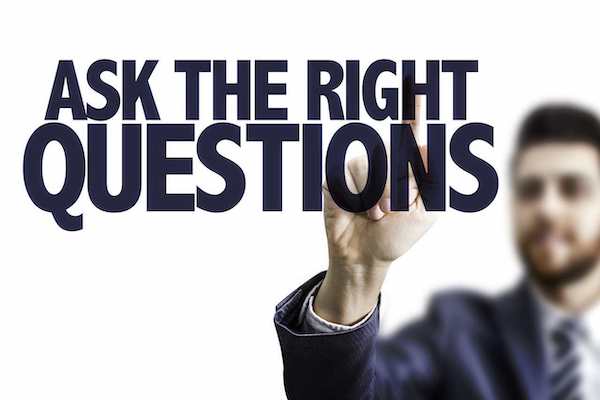 "So you are interpreter?" my would-be boss asked me in the interview. "Yes, that was part of my role at my last company," I replied.
"But what you know about business? Seems like you don't have a lot of experience in the foreign trade. Mostly you are a teacher," he said.
It can be difficult to get an interview at a company where there is no component from your last job involved. But by showing your interviewer you're adept in more than one area, and by not being like other interviewees that just sit there and answer questions like a robot (I've interviewed lots of people like this), you'll be able to stand out.
If you are unfamiliar with how companies in general operate and what different positions might entail (as I was until about age twenty-five), I recommend checking out The Personal MBA (www.personalmba.com). You can read all about how companies are formed, why, and what the critical elements of a business or company are.
In my case, the position I had applied to was a sales and marketing position. "Actually I used to run an English school. It involved marketing and selling, getting parents of students interested in our classes and teachers. I'm also very good with people," I said. I pulled as much information as possible from my previous experiences and then started to ask him some of my own questions.
How big is your company? How many people are there? Who are the other people in my department in similar positions and what are their backgrounds? How has the company been doing recently? What big problems have you had? This is how I think that I could help, what do you think? Ask as many of these types of questions as possible and always be thinking, "How can I be the answer to this person's prayers?"
"Well, I don't know. It just seems like you don't have any experience," he continued. Sometimes despite all your best efforts, it is still difficult to convince some people that you have what it takes, even though it may seem obvious to you and your friends.
"Ng hai, ngaw yiu ging yan." For some reason I started speaking to him in Cantonese. No, I have experience, I told him. The look in my would-be boss's eyes changed and he looked at me like I would now able to do the job.
"So, you can speak some Cantonese too?"
Why he cared that I could speak a little Cantonese when I had been a Mandarin interpreter for almost two years, I didn't know. "Many of our clients speak Cantonese and they would be very impressed. Thank you for coming in, Nick, you will hear from us with an offer soon."
In the last few moments, I had impressed this man enough for him to want to hire me with some feeble Cantonese. You never know what will happen or how and why you might be hired, so keep at it.
As a foreigner in China it's not difficult to find non-teaching work if you're looking in the right places and out there hustling. Regardless of whether you get a job or not, you will gain some valuable experience.
RESOURCES
LinkedIn (www.linkedin.com)
This is the best job-finding tool out there. However, do not waste time trying to apply for jobs. Instead, you should look for companies that would hire someone like you to do a job, and find one of the owners or employees who knows of current or upcoming openings and contact them.
Nstarts (www.nstarts.com)
This is a recruiting company I've used to land a job interview. At my previous company in China, we also used this site to find people for positions. They cater specifically to expats.
Delta Bridges (www.deltabridges.com)
This is an online forum for expats living in Guangdong province and has a job board. There are many such websites out there and as you know, I'm opposed to the idea of wasting time applying to jobs. But I have a friend who did find a job as a chemist in Shenzhen using this site.
China Jobs (www.chinajobs.com)
This website is the largest online job posting website for foreigners seeking employment in China I have seen. Most positions are English teaching positions, but there are also some non-teaching postings.
Atlas China (www.atlas-china.com)
This website is strictly for foreigners who can speak Mandarin and for companies that are seeking Mandarin-speaking foreigners. You create a video of yourself speaking Mandarin and put it online for employers to see.
Keywords: China Expat,expat in china,learn Chinese ,Chinese culture ,China jobs ,China travel, 外国人在中国
Other Recommendation
Dealing with culture shock in China