You ever have one of those days where you're just sitting around – probably cleaning your toenails or watching Internet porn – and stop to think "I wonder what sort of weird stuff they sell at the Walmarts in China"? Of course you have, who do you think you're kidding? We're on to you, pal. Anyway…
Well, the answer is "some pretty weird crap." Oh, and "the usual stuff, too." Don't believe us? Well, we just happen to have some examples of this "pretty weird crap." In fact, we have twenty-five examples of this "pretty weird crap". That's right, we got proof, bitches!
So, here's twenty-five weird things you'll only find in a Chinese Walmart.
1. Pig Faces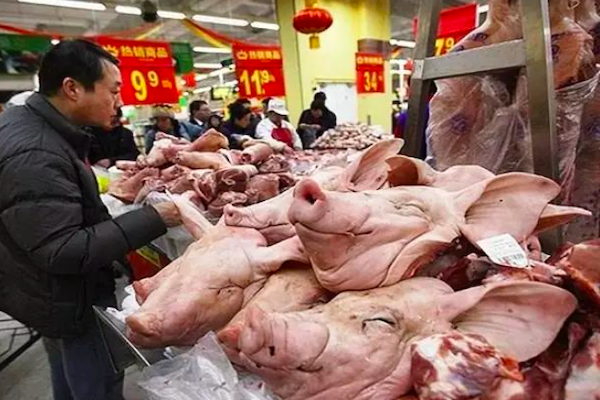 Whether you're looking for the last perfect piece for that Halloween costume or you simply want to look at the face of the creature giving you all that tasty bacon, you can't go wrong with a fresh-off-the-farm face of a pig. Whatever the reason you need it is, you know you can find them at a Walmart in Beijing. Who doesn't want a pig face? Besides sane people, I mean.
2. Plentiful Assortment of Animal Eggs
So, you're out grocery shopping and you come across the egg section. They have a lot of eggs there – white eggs, brown eggs, organic eggs, and non-organic eggs, apparently? How can an egg not be organic? Was it laid by a robot? Sorry, getting off track a bit.
The only downside to these eggs (besides being loaded with cholesterol)? They all come from boring old chickens. But, if you're shopping at a Walmart in the People's Republic, you'll find eggs from a wide variety of egg-laying fauna. You want to make an omelet from the eggs of a platypus? Well, that's gross, but you can probably find them here.
3. Diet Water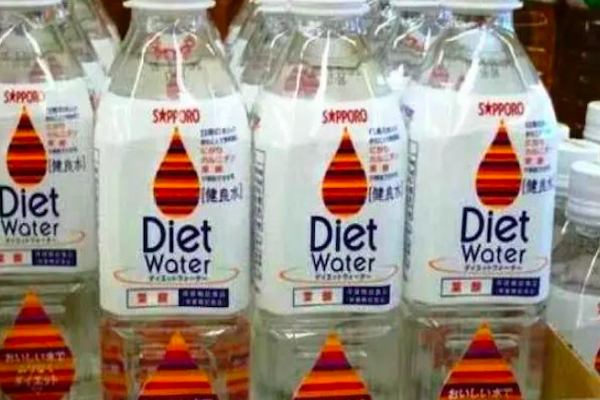 I hate it when I'm standing around, drinking a bottle of regular old water and everyone is looking at me. I know what they're thinking. "Drink it up, fatty." Thankfully, I can go to Walmart in China and pick me up a bottle of delicious and fat free Diet Water and gulp away guilt free! Why hadn't somebody thought of this before?
4. Frozen Crocodiles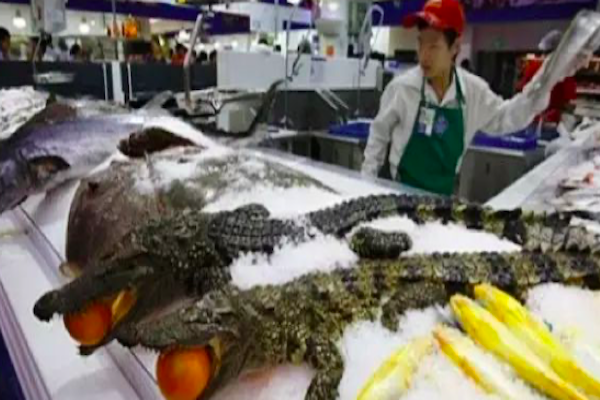 Look. I realize all cultures are different, and that food is a vital part of every culture. So, obviously, other cultures are going to have some foods that seem strange to me. That being said, who in the holy hell is actually eating crocodile?! It's not often you find a food at a grocery store that, when it was alive, could easily murder you. Was a beloved figure in Chinese history killed by a crocodile, so the people of China get a measure of revenge by eating them? Because if that's the case then, well, OK, I can sort of see that.
5. Snickers Packed With Batteries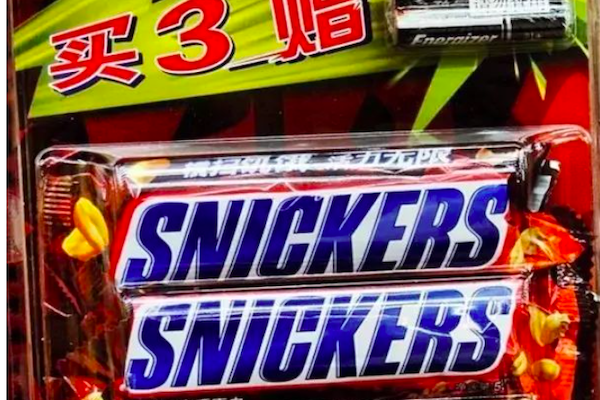 Apparently, being packed with peanuts doesn't cut it for candy bars in China. In fact, the slogan for Snickers in China is "Snickers: The Candy Bar You'll Get A Charge Out Of!" Ha! Actually, it's not really. It's probably actually something in Chinese.
6. Cooking Oil Packed With Orange Juice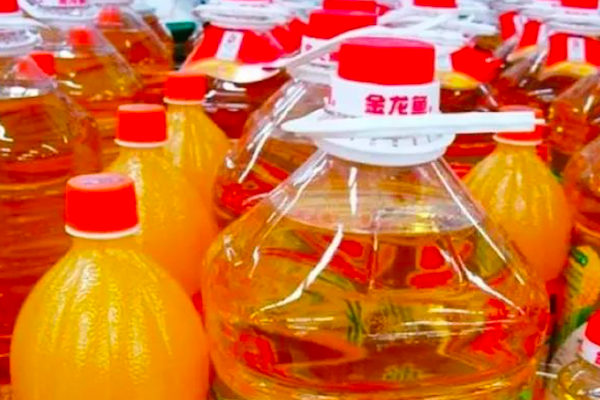 When you think about it, this one doesn't seem too strange. I would imagine in some Chinese dishes, there's probably some orange juice involved, Maybe? I dunno. I said you think about it. I'm going to go think about pizza or something.
7. Cucumber Flavored Lays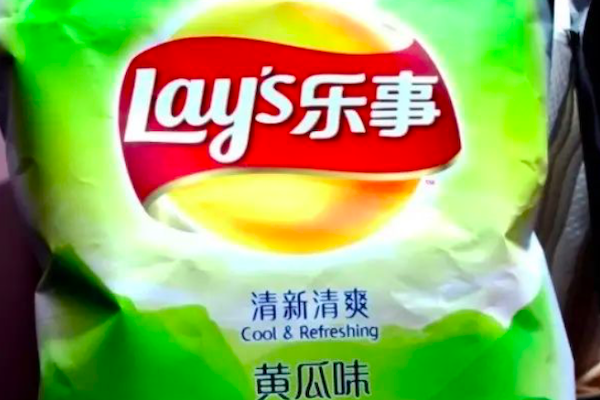 You ever eat a pickle-flavored potato chip and think "I wonder what this would taste like if it were make with a pickle before it became a pickle?" Of course you haven't. That's stupid. But, if you had, Lays and Chinese Walmart have teamed up to answer that question for you. Thank you, Lays and Chinese Walmart. We can all sleep easy now.
8. Live Frogs
So, are frogs really only taste good if they're boiled alive or something? Are frogs like Chinese lobsters? Also, I used to play bass for Chinese Lobster. Well, whether you want them for food or companionship, you've got a selection of living lily pad hoppers at your local Chinese Walmart.
9. Live Turtles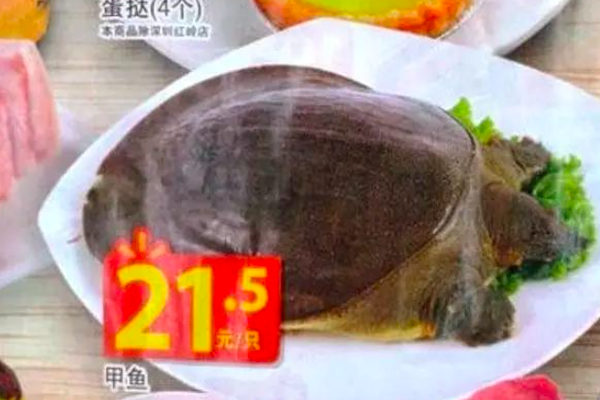 Sure. Why not? Maybe your new frog pal wants someone to play with? Why not a turtle? Turtles and frogs get along, don't they? If only there was a way we could find out.
10. Live Frogs Mixed With Live Turtles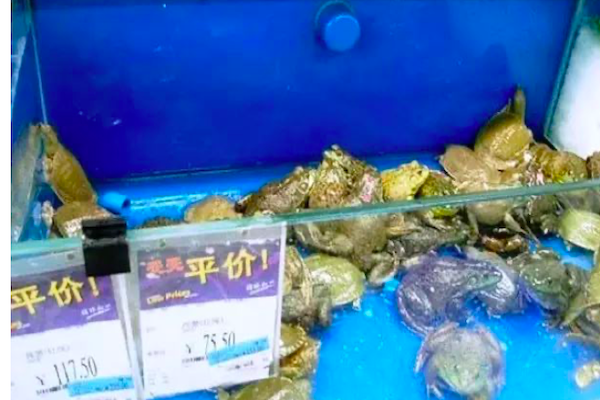 Well…. OK. That's one way to find out, I guess.
Keywords: China Expat,expat in china,learn Chinese ,Chinese culture ,China jobs ,China travel, 外国人在中国
Other Recommendation
All you have to know about Chinese food