1.The Great Wall
When people who have never been to China think of China, they usually think of the Great Wall. The Great Wall is quite epic and should not be missed. The wall winding through the hills may conjure up memories of landscapes from Dr. Seuss books.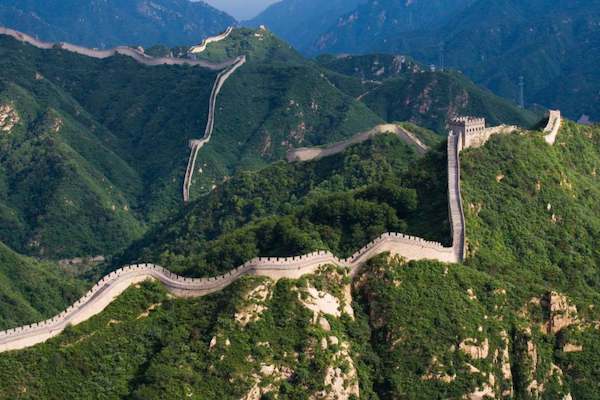 There are many areas of the Great Wall to visit and of course the further you are from civilization, the better your time will likely be. If you have time, I recommend renting a car and following the wall west for several hours until you get somewhere with fewer people. I have seen the Great Wall three times in three places, and by far the best portion is from Simatai to Jinshanling.
This part of the Wall is three to four hours from Beijing, and worth the ride. There are no crowds and you will be free to explore the wall unfettered. Be prepared for a lot of walking and be safe. Many parts of the wall have fallen apart here.
2. Forbidden City

This is on everyone's list of places to see and I will keep this section brief. After a while most tourist attractions, temples, shrines, etc. look the same. I recommend choosing two or three per week and keeping it at that, otherwise they will begin to blur together. It costs money to get in and closes early in the afternoon around three or four. The Forbidden City consists mainly of a maze of reconstructed rooms and pavilions for you to explore.
3.Temple of Heaven
The Temple of Heaven is located in a park with many other sights. If you don't want to wait in line at the Forbidden City or deal with lots of tourists, this is a good option.
4.Summer Palace
Between this and the above two main sites located in Beijing city, this is probably the best. It's a giant palace located on a lake at the northwestern edge of Beijing. This attraction feels less "touristy" than the others do as well.
In general to get a more authentic travel experience I recommend going places where other people are not going. Taking a bus to a city that's not in any guidebook or that Lonely Planet tells you has nothing to see is a good bet. These are the best cities because there's no hype, nobody is trying to sell you anything, and there's no pressure to have a great experience. Try exploring restaurants, bars, and shops for more authentic experiences as well.
Keywords: China Expat,expat in china,learn Chinese ,Chinese culture ,China jobs ,China travel, 外国人在中国
Other Recommendation
All you have to know drive in China
All you have to know about Chinese food