How to: Ride the Shanghai Metro
 One of the best things about Shanghai is the metro. It's clean, cool, fast, efficient and relatively easy to navigate. Having said that, if you're new to the city, figuring out how to get started can be a little daunting. To help you out, we've put together this handy introduction. Enjoy!
 Step One: Getting A Metro Card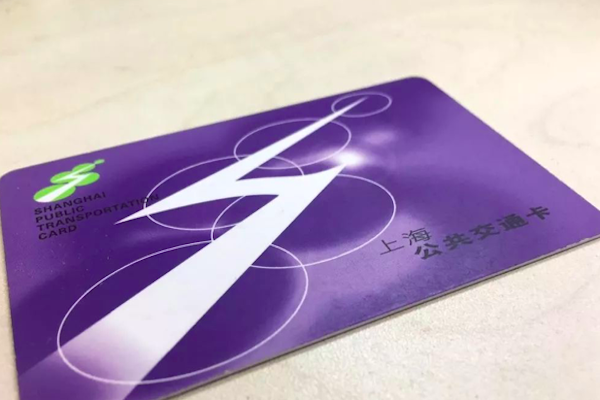 As with pretty much any public transportation system, the first thing you'll need to do is get your hands on a trusty metro card; officially known as the Shanghai Public Transportation Card. You can buy these from most metro stations and they can be used in taxis, buses, ferries on the subway and more.
To get one, head to the service desk at most major stations and ask the attendant for a 'Jiaotong ka'. They cost ¥20 and you can top it up as often as you need, (more on that later). If you're flying in from Pudong airport, the best place to buy your card is either at the Maglev counter, or if you've bought a single journey Maglev ticket, you can get one at Longyang Road metro station before you transfer onto the subway system. 
We should note that the Shanghai metro service has announced they will slowly be cutting down on the number of service booths in stations across the city, preferring customers to buy and top up their travel cards using automated machines. While at the time of writing (July 2017) there are still plenty of customer service desks across the city, we would recommend picking your metro card up at the airport just in case.
If you're only in Shanghai for a short time you may want to just buy a single ticket each time you travel. You can buy these at the big silver machines in all subway stations. They have instructions in English so all you'll need is to make sure you have a few small notes/ coins on you.
Step Two: Navigating the Labyrinth of Metro Lines
Thanks to clever mapping and years of planning and development, the metro lines across Shanghai are incredibly easy to navigate. While every station has maps of the metro system stuck to the walls we recommend using the 'Explore Shanghai Metro Map' app on your smartphone. The app is easy to use and can help you automatically plan your route through the network. It'll even tell you the approximate time your journey will take.
Step Three: Getting Past Security
Armed with your card and your map, you can now enter into the metro system. But first you'll have to get through the gatekeepers, the security guards. Unless you're dragging a beast of a suitcase with you, you can generally just wander on through, past the outstretched arms of the security guard whose mind is definitely on what's for dinner tonight.  If they're really eager and insist on you using the x-ray machine, just unzip your bag in front of them and they'll usually give it a sidelong glance and wave you through.
Times to Avoid Travelling
Let's talk about rush hour. If you have any regard for your general wellbeing and sanity, you'd do best to avoid the Metro during rush hour. The rush 'hour' generally lasts from around 8am until 10am. And then again between 5pm and 7pm.
If you have to travel during these times you'll find yourself wedged between sweaty guys, office workers and tourists with massive backpacks. You'll come out the other side bruised, angry and flustered. If you absolutely have to travel during the peak times try and avoid Lines 1, 2 and 7. These are by far the most popular and are downright unbearable. Also avoid People's Square, Xujiahui, and Jing'an Temple stations. Waiting that extra hour to use the Metro, or getting yourself on a Mobike will improve your overall wellbeing for the duration of your stay in Shanghai.
Topping Up Your Shanghai Metro CardSo now you're a pro at using the Metro but oh no, you're starting to run out of money on your Metro card. Although each journey only costs around ¥4, you still need to top it up from time to time. What you need is one of these machines:
These have an English option and it guides you through the steps of how to top up. Pop your Metro card into the little box, choose how much you're going to top up and that's it! If you'd rather chat to an actual person you can go to a service desk and give them cash or pay with a Chinese bank card. However, be warned that certain stations (looking at you Wuning Road) have already begun getting rid of these customer service desks. If your local station doesn't have a customer service desk and you don't have a Chinese bank card, you'll have to go to the nearest convenience store (Kedi, Family Mart, Lawson etc…) and ask to top up with cash there.
Here's a list of some of the stations that have convenience stores that allow you to top up your travel card with cash:
Line 1: Jinjiang Park, South Shaanxi Rd 
Line 2: Chuansha, Shanghai Sciencce & Technology Museum, West Nanjing Rd, East Nanjing Rd, Jiangsu Rd, Beixinjing, Weining Rd, East Xujing 
Line 3: Dongbaoxing Rd 
Line 4: Damuqiao Rd, Lancun Rd, Yangshupu Rd, Linping Rd 
Line 8: Lujiabang Rd, Qufu Rd, Hongkou Football Stadium, Siping Rd 
Line 9: Lujiabang Rd
Line 10: Ziteng Rd, Longxi Rd, Hangzhong Rd, Longbai Xincun, Hongqiao Airport T1, Shuicheng Rd, Yili Rd, Songyuan Rd, Hongqiao Rd, Shaanxi Nan Rd, Yuyuan, East Nanjing Rd, Tiantong Rd, North Sichuan Rd, Hailun Rd, Siping Rd, Jiangwan Stadium
Line 11: Jiangsu Rd, Longde Rd 
Line 12: Qufu Rd, Damuqiao Rd, South Shaanxi Rd, Tiantong Rd 
Line 13: Jinyun Rd, South Qilianshan Rd, Longde Rd, Wuning Rd, West Nanjing Rd 
Line 16: Longyang Rd, Wild Animal Park 
Because life is no fun unless there are time limits, you're only able to use this service between 7am-8:30pm at stations with two or more lines and between 7am-7pm in single line stations.
One of the most annoying things about the Shanghai Metro is its operating times. Unfortunately, Big Brother thinks that a reasonable time for all stations to shut is around 11pm which can be really frustrating. Be careful to not miss the last connection if you're changing lines because even though they say the last train is 11:05, you may not be allowed on it…don't ask us why. Luckily, the powers that be have started to realise that us lot aren't all tucked up in bed by 10pm so certain lines are starting to stay open a little later. Rumour has it that the plan is for all lines to stay open until midnight by the end of 2018. Yay!
If your time in Shanghai has come to an end you can get the ¥20 you paid for your metro card as well as any money left on the card refunded by going to a customer service desk at the following stations:
Line 1: Jinjiang Park Station, Hengshan Road Station, Hanzhong Road Station, Gongkang Road Station 
Line 2: Songhong Road Station, Jiangsu Road Station, Century Park Station, Haitiansan Road Station 
Line 3: Caoxi Road Station, Zhongtan Road Station, Dongbaoxing Road Station, North Jiangyang Road Station 
Line 4: Yangshupu road 
Refunds can be processed between 9am and 7pm, any day of the week (including holidays.) 
All in all, the Shanghai metro is very simple to use once you get the hang of it. You can almost always count on the trains showing up on time. Just remember to keep your elbows out and forget your standards of personal space.
If this guide isn't enough, head on over to the Shanghai Metro website where there'll be more answers in broken English.
Keywords: China Expat,expat in china,learn Chinese ,Chinese culture ,China jobs ,China travel, 外国人在中国
Other Recommendation
WeChat Group Owners Legally Responsible From Now
Chinese explain which types of expats they prefer to befriend